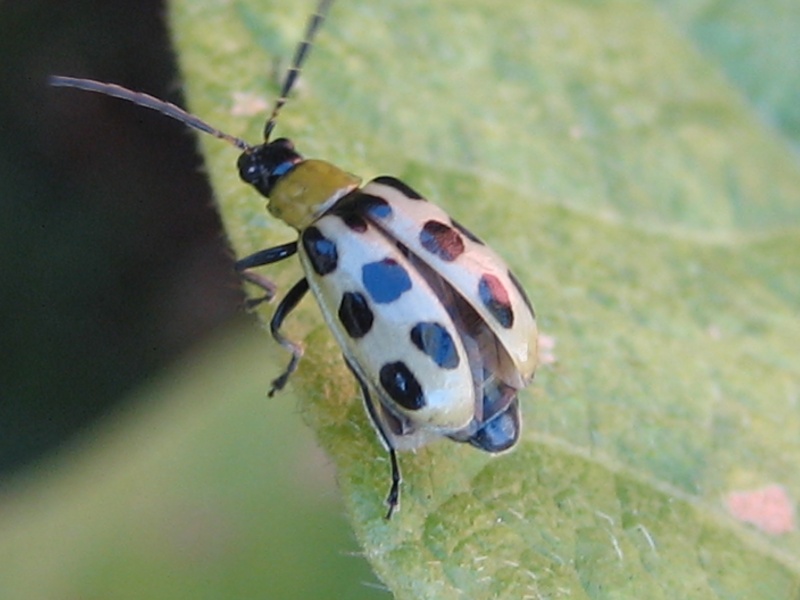 I took this close up of what appears to be a
Mexican bean beetle
or a
bean leaf
feeding on the leaves of my bush beans. Anyone know this guy? I dusted with diatomaceous earth - hope that'll repel them.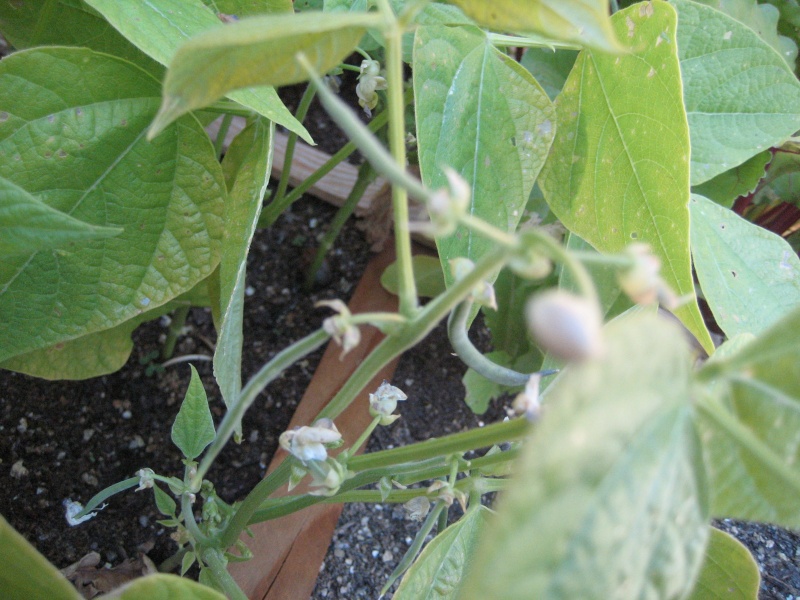 Bean flowers and young beans.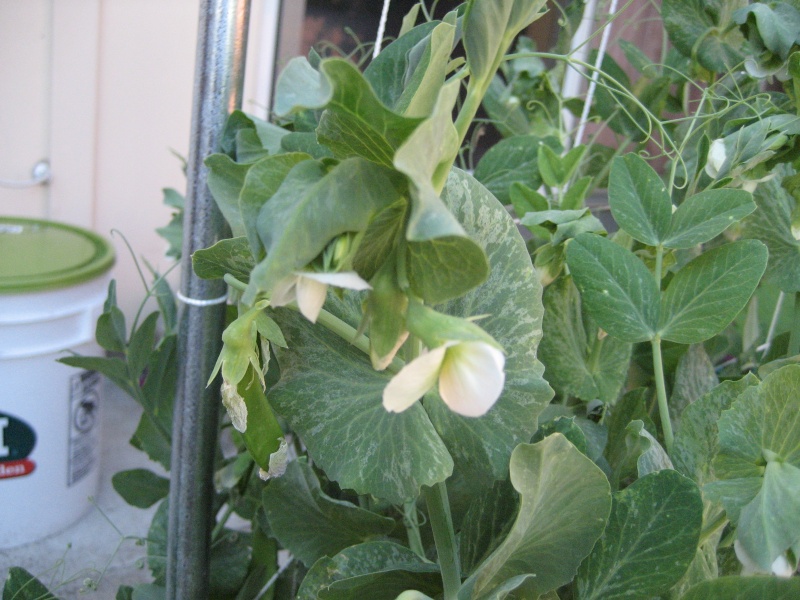 snow pea flowers and some young pea pods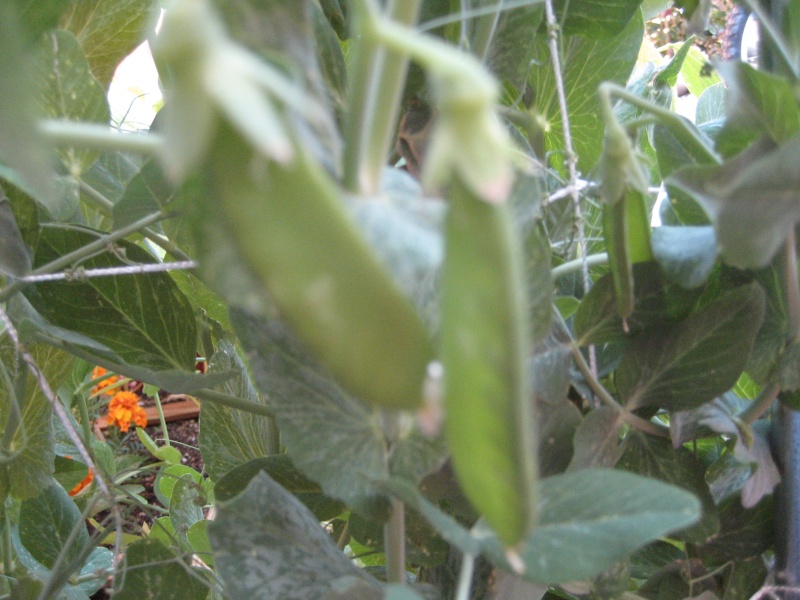 pea flowers sprouting pods.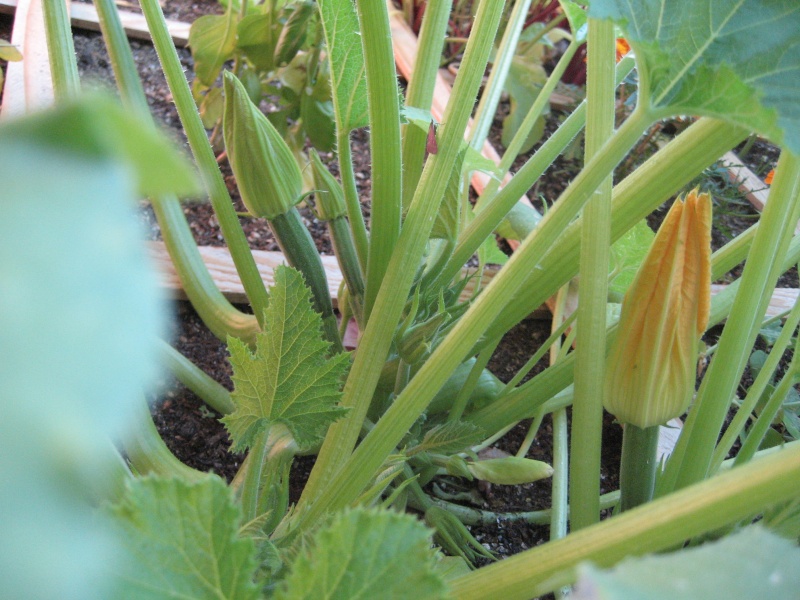 zucchini flowers sprouting small zucchini
Last edited by pat&kathy on 7/6/2010, 9:01 pm; edited 1 time in total (Reason for editing : spelling correction)



Posts

: 10


Join date

: 2010-06-01


Location

: San Leandro,CA



I know that I have killed about 20 of them by hand. That, I know. I decided to leave it be insecticide-wise (more for economy than earth responsibility) and I do not see any bad damage and they have been here for a month or more.



Posts

: 2467


Join date

: 2010-05-05


Age

: 61


Location

: Warner Springs, CA USDA Zone 8a, Sunset Zone 7 (I think)



pat&kathy wrote:

I took this close up of what appears to be a

Mexican bean beetle

or a

bean leaf

feeding on the leaves of my bush beans. Anyone know this guy?
I think you have a Bean Leaf Beetle. http://bugguide.net/node/view/6903 (The pictures of Mexican bean beetles on the same website don't look quite right.) Hope they are not causing you too many problems.... I would not like to see them on my beans!



Posts

: 3350


Join date

: 2010-04-27


Age

: 50


Location

: Manassas, VA - Zone 7a



Looks like a cucumber beetle: http://bugguide.net/node/view/261

I've found them on my beans, squash (mostly inside a blossom), but i haven't seen any on my cucumbers yet! Might be due to the fact that I squish as soon as I see one. :-)

Patti



Posts

: 807


Join date

: 2010-03-04


Location

: WV -- Zone 6a



Hi... your garden looks wonderful. Sorry I haven't been on much -- have a big project at work that I am actually supposed to be working on.

I have those same little bugs on my cucumbers. My daughter thought they were white lady bugs and didn't want me to kill them. Since the bugs were increasing in numbers, I broke down and sprayed a little Neem Oil on the infected plants. Squishing them also works great but they kept flying away from me before I could pinch them between my gloved fingers.
You will have to tell me how your peas taste. Ours were BITTER even when it was still cool outside. Not sure if it was the variety or if they really wanted snow -- they were snow peas.
Also, keep an eye on your zucchini. They supposedly only bloom for one or two mornings. If they don't get pollinated during that time (look for male and female flowers) the fruit will not develop. I finally went to hand pollinating with a paint brush because my plants couldn't seem to get it together (or there was a shortage of bees).



Posts

: 439


Join date

: 2010-03-19



---
Permissions in this forum:
You
cannot
reply to topics in this forum