I planted some radishes among the corn, beans and zucchini in my three sisters box, hearing that they detered SVBoreres. I don't care for them so forgot about them and now the corn and beans are taller than me and the zucchini has leaves as big as my head.
Then I saw some weird leaf trying to reach above everything else. Yikes, It was a radish! Who knew they were even capable. This one is for Josh: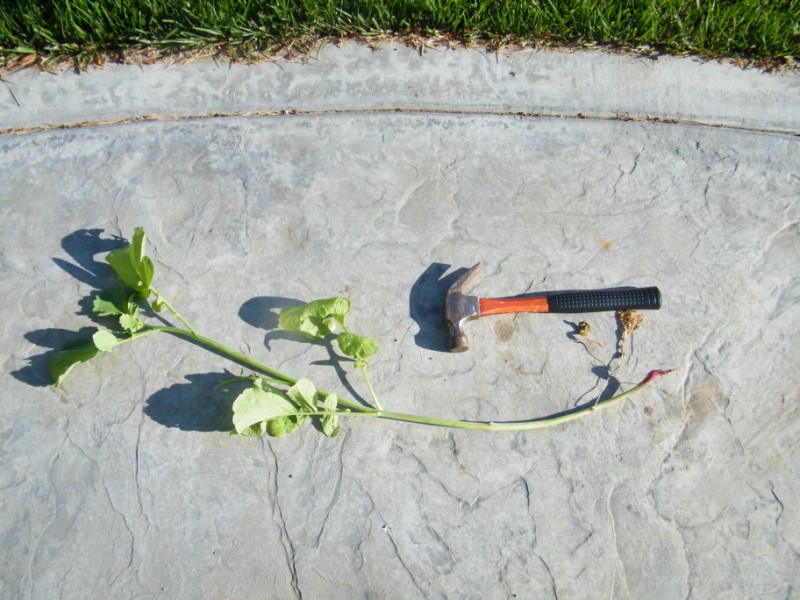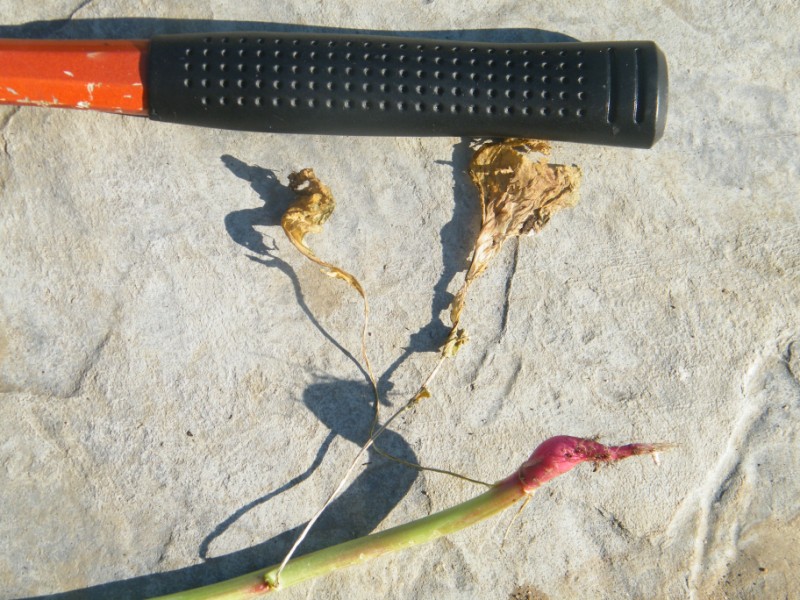 Also, the pole beans apparently want to touch to sun and I have nothing else for them, they are on their own: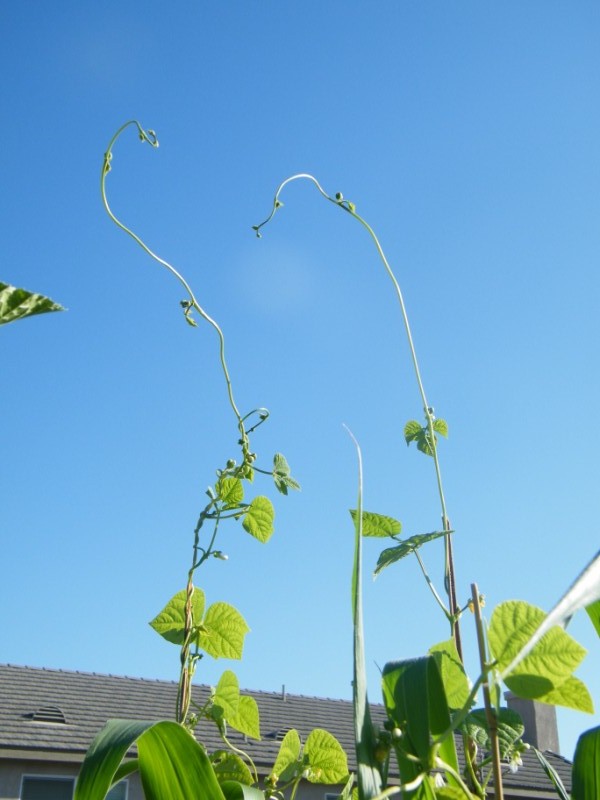 Posts

: 2467


Join date

: 2010-05-05


Age

: 62


Location

: Warner Springs, CA USDA Zone 8a, Sunset Zone 7 (I think)






Posts

: 185


Join date

: 2010-04-17


Age

: 47


Location

: Wauwatosa, WI (zone 5a)



Chopper, those pics are AMAZING !!! I think your pole beans are the original "Jack and the Bean Stalk" variety





Posts

: 165


Join date

: 2010-05-24


Age

: 58


Location

: Zone 7 VA




WOW Chopper thats the longest radish I've ever seen!
Beans look great!

Certified SFG Instructor




Posts

: 741


Join date

: 2010-03-05


Age

: 22


Location

: Illinois zone 6



I planted radishes that got leggy, which means I probably won't get bulbs, so I did some research. They want sun and potassium. Since nothing can survive our summer sun, and my soil is probably more nitrogen than potassium, I now have a new experiment. I'll wait until after our first woodstove fire, collect the ashes, mix with soil and then plant my radishes. By then our direct sun shouldn't fry them and they should like the soil mixture. Stay tuned for further developments.




Posts

: 2032


Join date

: 2016-04-12


Location

: Redding, CA



Interesting!  Keep us posted, CN!



Posts

: 4808


Join date

: 2015-06-12


Age

: 55


Location

: Ada, Ohio



Hubby loves radishes, so growing good ones is a high priority. I can do this!




Posts

: 2032


Join date

: 2016-04-12


Location

: Redding, CA




Forum Moderator Certified SFG Teacher




Posts

: 13971


Join date

: 2013-04-21


Age

: 68


Location

: Fresno CA Zone 8-9



---
Permissions in this forum:
You
cannot
reply to topics in this forum