Two days ago I checked my zucchini and they were very small. Today I went out to water them and lo and behold, I harvested 3 of them.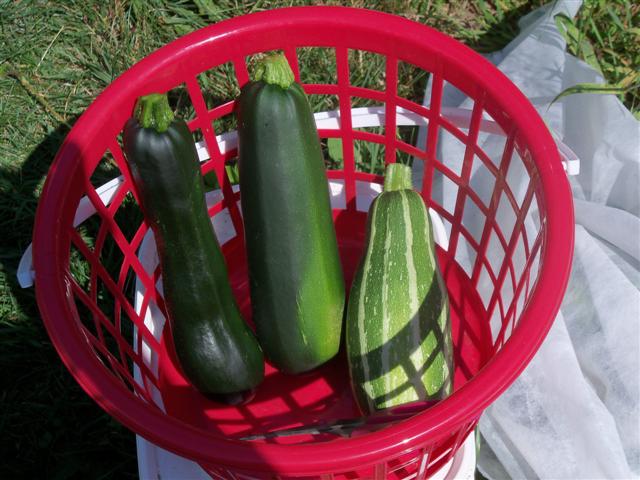 Here are 2 Black Beauty and 1 Bush Baby.
I just sent them along to the lake with my son so his wife could cook them at camp. She loves her Zucchini.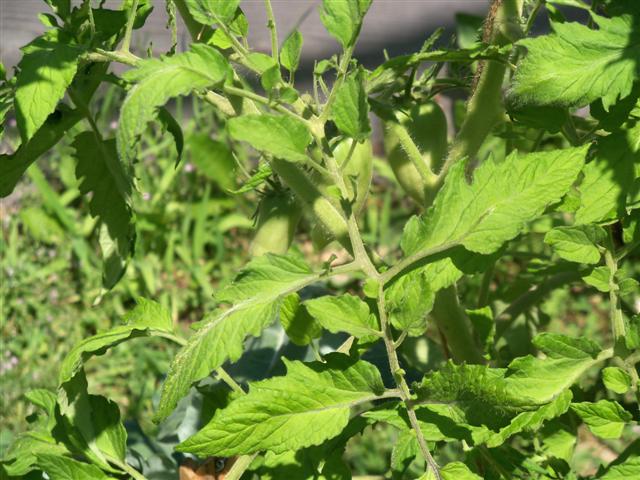 I also found that my San Marzano Gigante 3 tomatoes are starting to have their babies. Mmmmm good. Tomatoes are coming soon. I can hardly wait.



Posts

: 4646


Join date

: 2010-03-21


Age

: 75


Location

: Southwestern Maine Zone 5A



They look great, quiltbea! How long did it take for them from blossom to harvesting? I'm just getting a bunch of female squash blossoms in my garden, and I'm wondering (if any of them take) how long it'll be before I've got some yummy squash for dinner

Also, great looking tomatoes!



Posts

: 826


Join date

: 2010-04-08


Age

: 32


Location

: Jamestown, NY (Zone 5a)



Wow, beautiful!!! Love the striped one, I have never seen that before.
Here's my zucchino. Both pictures taken today, first one morning, second this evening. Different perspectives, but I really do think it grew!



Posts

: 3350


Join date

: 2010-04-27


Age

: 50


Location

: Manassas, VA - Zone 7a



Very nice...harvested my first tonight as well



Posts

: 86


Join date

: 2010-04-27


Age

: 47


Location

: Hunterdon County, NJ



LittleSapphire....I had blossoms like this taken on June 23rd.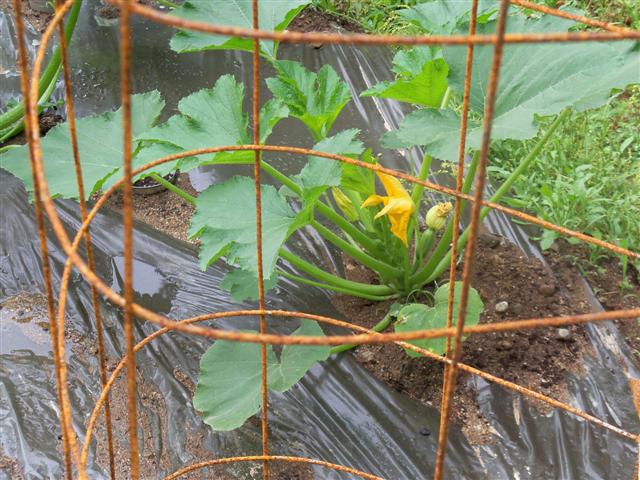 July 3rd they looked like this: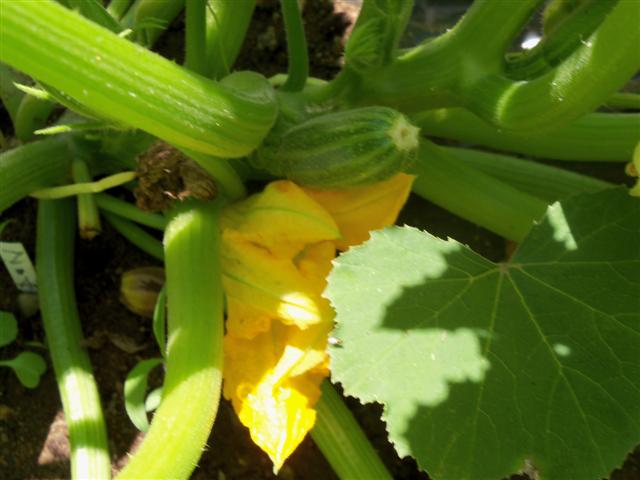 And when I checked 2 days ago They were very small, then I was shocked to see them full-sized in the 2 days.
They don't take long once they start growing.



Posts

: 4646


Join date

: 2010-03-21


Age

: 75


Location

: Southwestern Maine Zone 5A



---
Permissions in this forum:
You
cannot
reply to topics in this forum