Hello everyone! I've been meaning to post some pics of my SFG, but I'm 1) lazy and 2) forgetful. Plus my three boxes are in the shade at different times through the day, so I usually can't take pictures of all three at the same time. But I tried today!
These two boxes are in my back yard, along my property line: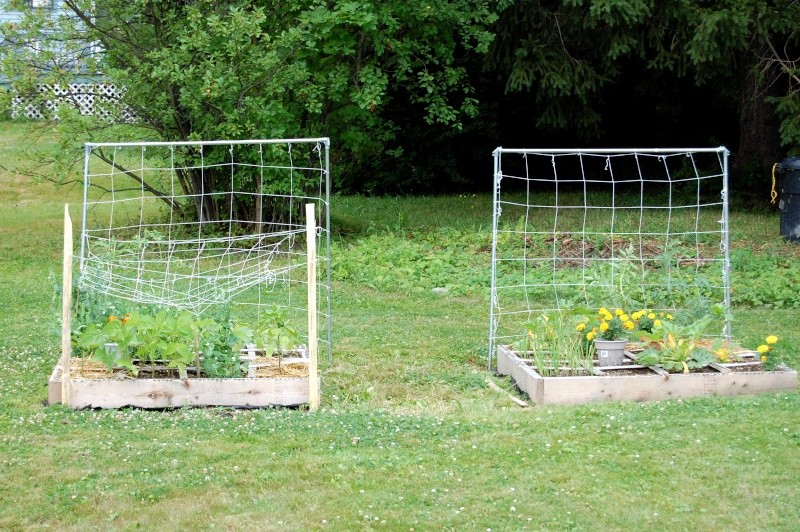 This one has a horizontal trellis for the peas (which were supposed to be bush style and not need support), which are actually pulling it down! I didn't notice it until now, but it looks like hubby put a pot of marigolds in there while he weed whacked, too. There's two tomatoes, five peppers, three squares of English peas, three squares of bush beans, two squares of cucumbers, and one marigold (not counting the one in the pot!).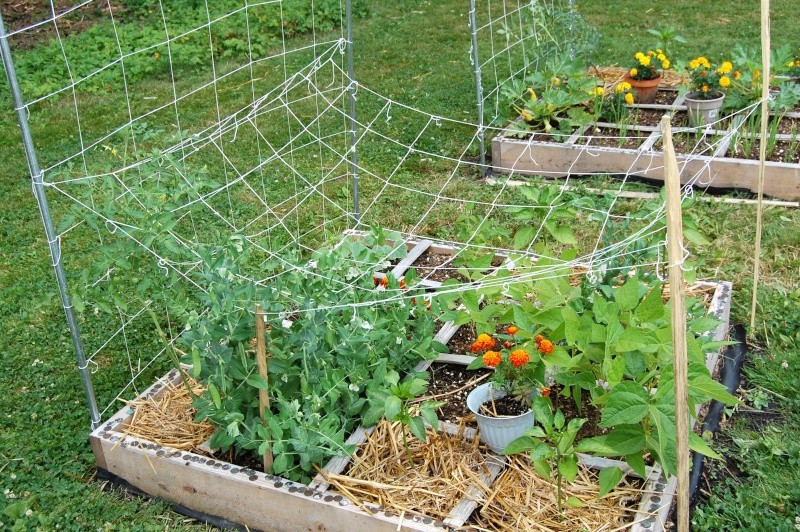 In this garden, there's two tomatoes, three squares of Egyptian walking onions, and a mess of squash. There's two semi-bush zucchini next to the trellis, and three yellow squash in the middle of 9 squares. I planted so many squash because I wasn't sure if the original ones I planted were going to make it. Well, needless to say, they're all doing just fine. They haven't started taking over the garden yet, but I'm watching! There's also some marigolds in pots in empty squares, to keep them out of the way for whacking but also to kind of protect the Mel's mix from erosion as well. Plus, I kind of got ambitious and planted some marigolds in the corners of the 9 square spot for the squash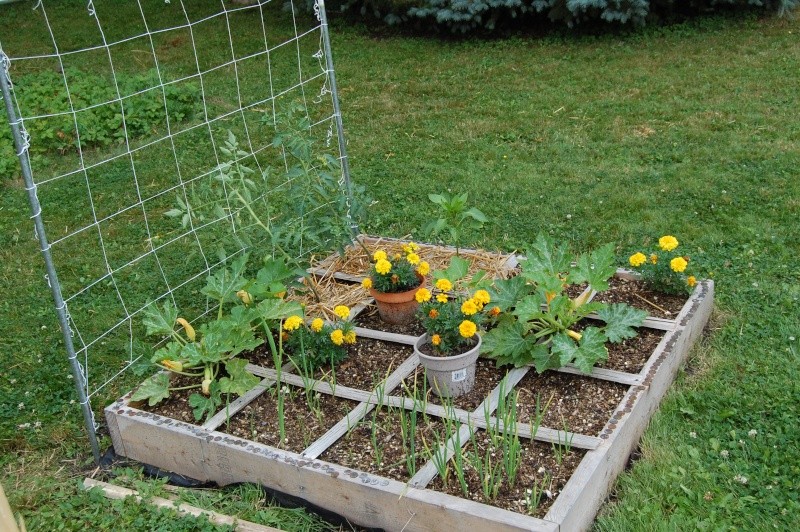 And here's my 2x4 box that's at the side of my house. I have four squares of strawberries, two of red leaf lettuce, and two of peppers, plus I have two potted tomatoes, one potted pepper and two potted marigolds. Isn't that red lettuce a beauty!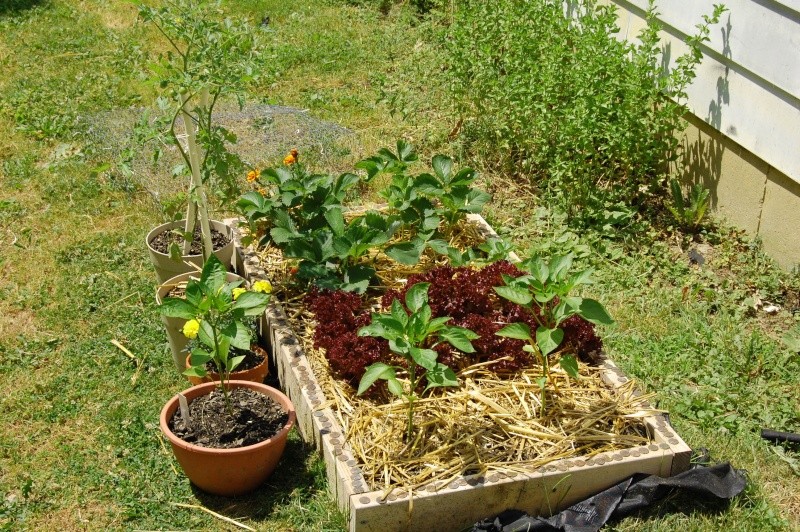 And here's some pictures of the veggies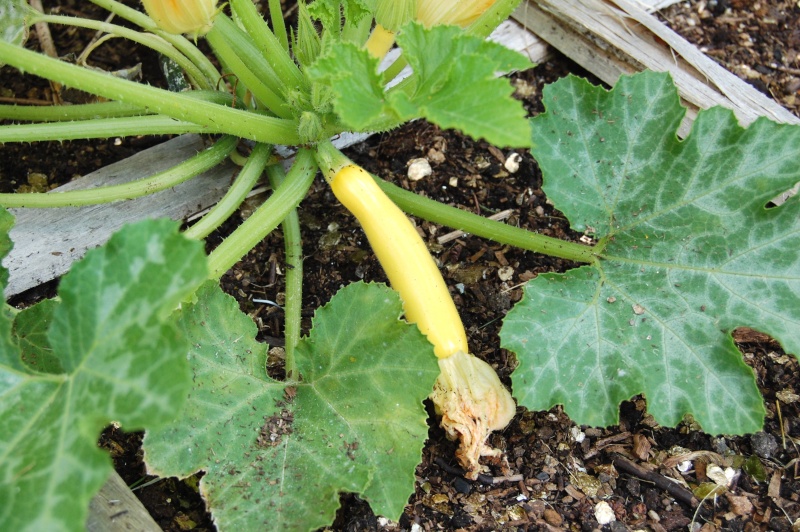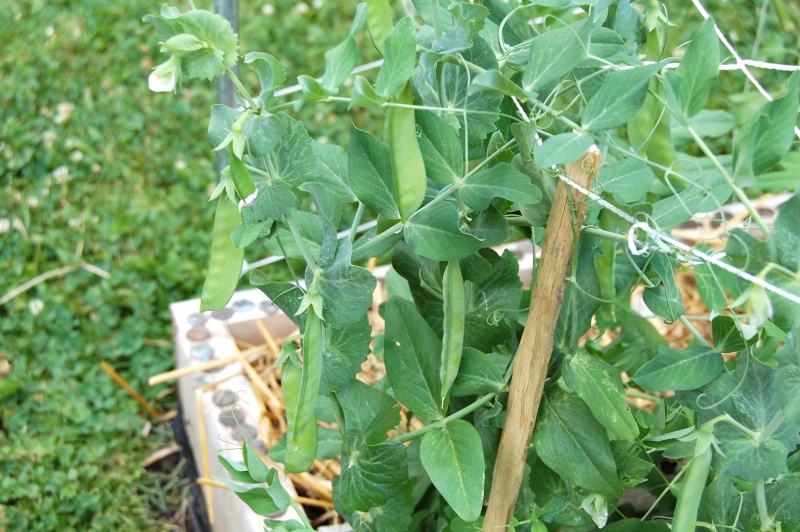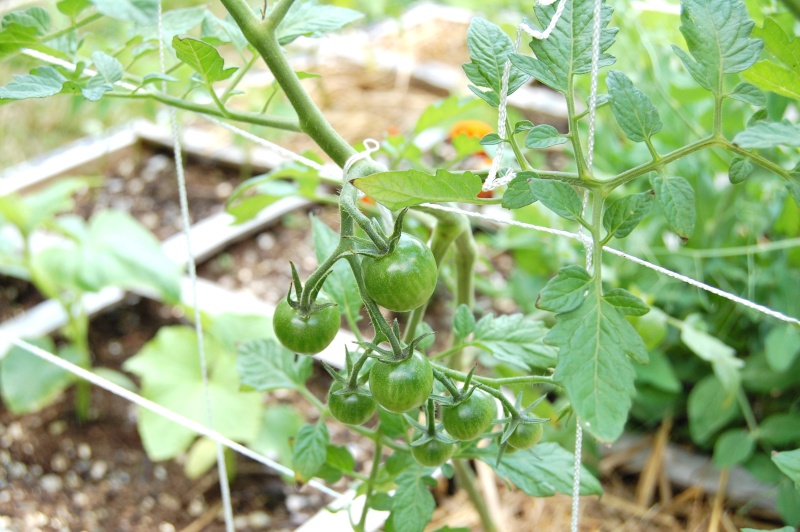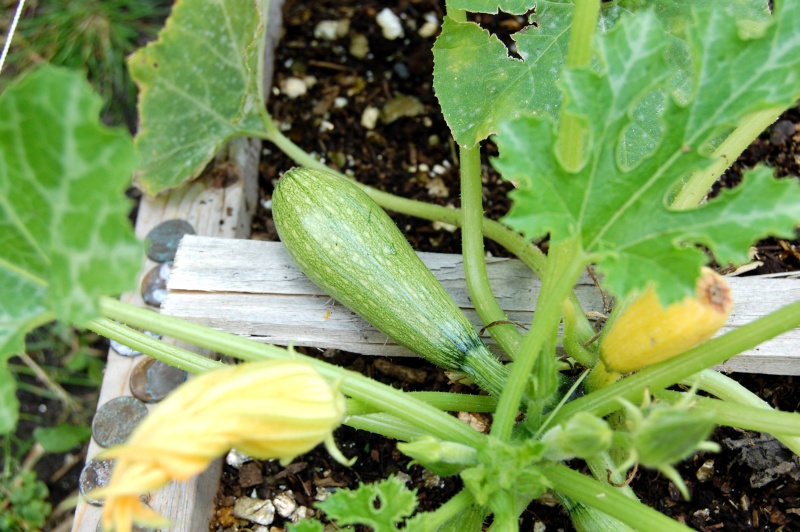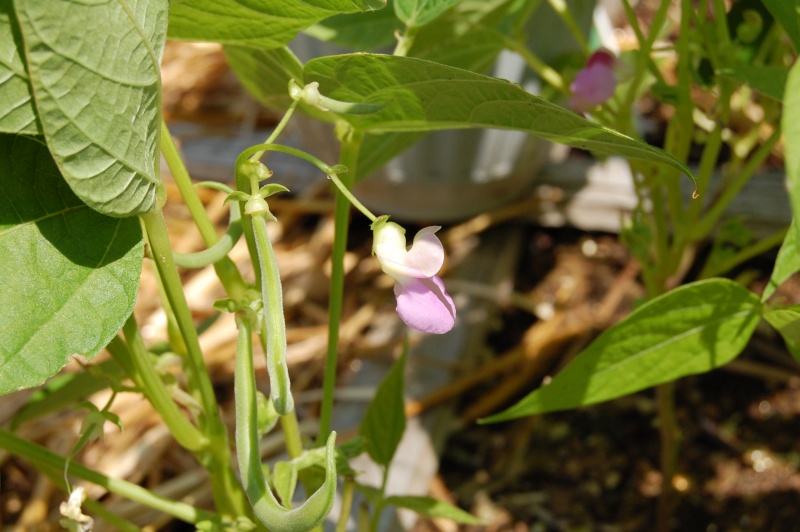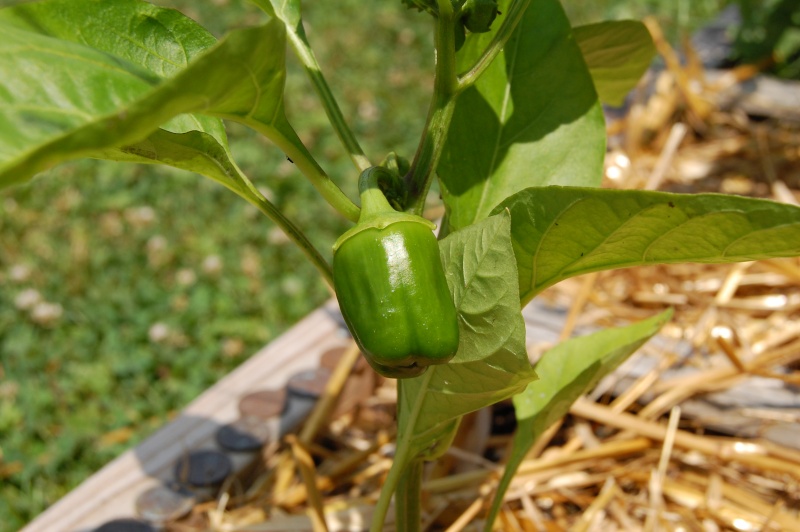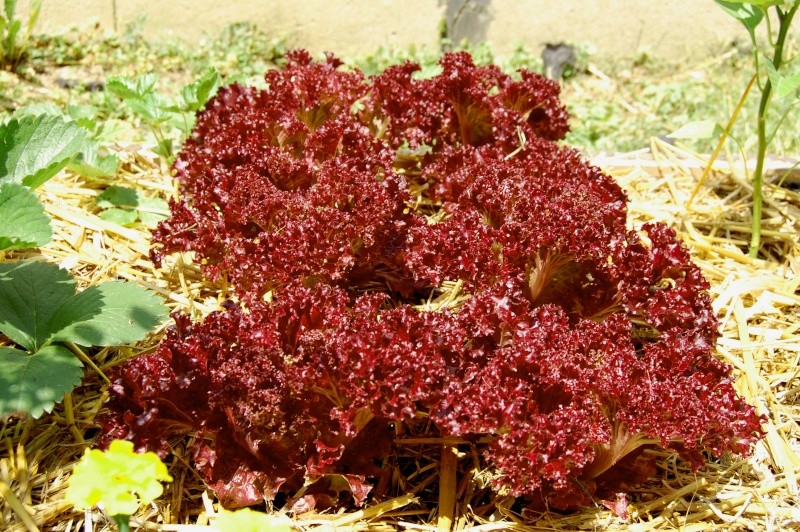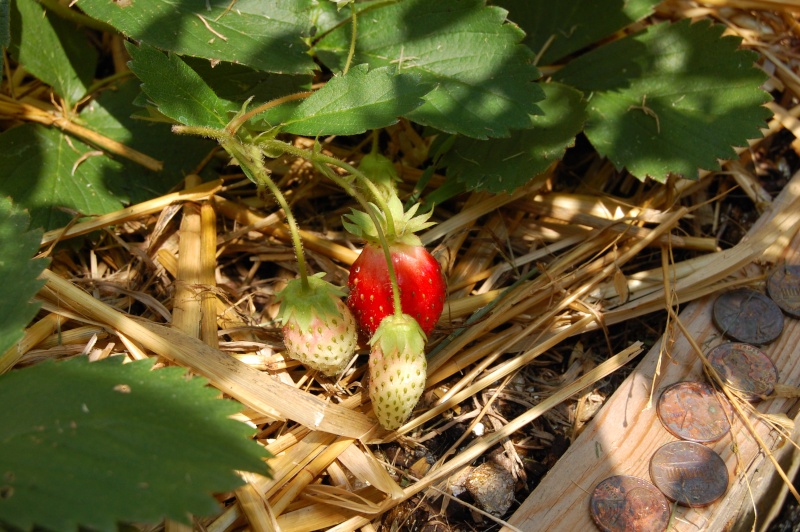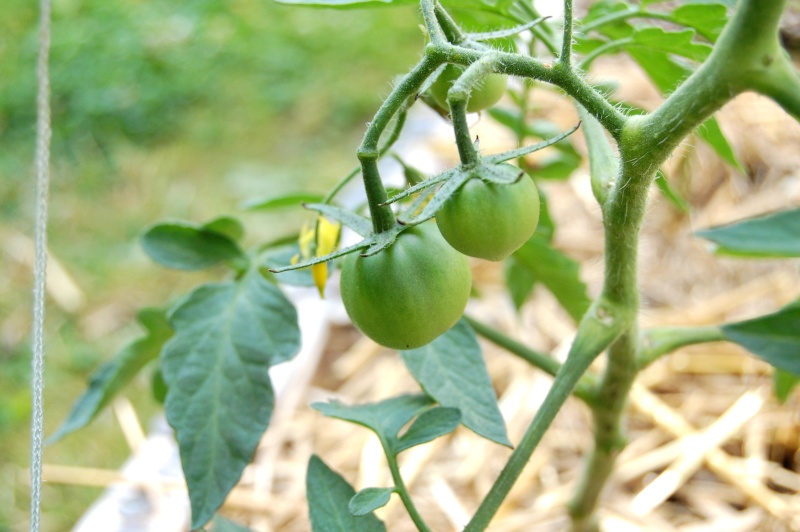 Posts

: 826


Join date

: 2010-04-08


Age

: 32


Location

: Jamestown, NY (Zone 5a)




Forum Moderator Certified SFG Teacher




Posts

: 14039


Join date

: 2010-03-06


Age

: 54


Location

: Keene, NH, USA ~ Zone 5a



Good for you. It looks like you are doing good. I'm also in 5a and can hardly wait for my tomatoes to get red and juicy.
Good luck.



Posts

: 4616


Join date

: 2010-03-21


Age

: 74


Location

: Southwestern Maine Zone 5A



I too am in zone 5a, and don't even have a tomato formed yet (that I'm aware of). I pruned my plants wrong or something. Or wrong based on type. They're healthy but stunted. Flowers are coming and we'll see what happens as the dog days take over. GREAT looking stuff in your beds!



Posts

: 185


Join date

: 2010-04-17


Age

: 47


Location

: Wauwatosa, WI (zone 5a)



It looks so good! Nice job.



Posts

: 69


Join date

: 2010-03-13


Location

: Maynard, MA Zone 6a



---
Permissions in this forum:
You
cannot
reply to topics in this forum