Latest topics
»
New England September 2016
by
RJARPCGP
Today at 11:19 am
»
compost thermometer
by
trolleydriver
Today at 11:14 am
»
Kale Question
by
countrynaturals
Today at 11:08 am
»
Northern California & Coastal Valleys - What are you doing this month?
by
countrynaturals
Today at 11:01 am
»
EXPERIMENT: Tomatoes to Powder
by
trolleydriver
Today at 11:00 am
»
What are you eating from your garden today?
by
Robbomb116
Today at 9:34 am
»
N&C Midwest: September 2016
by
Scorpio Rising
Today at 9:29 am
»
Tryst with my first DIY SFG
by
rajmahendra
Today at 2:49 am
»
The Research Journey:what to plant now, fall gardening in Dallas-Ft worth
by
sanderson
Yesterday at 9:55 pm
»
Second Year SFG in Canada
by
sanderson
Yesterday at 9:53 pm
»
Medical Topic...may be helpful to some folk....
by
sanderson
Yesterday at 9:50 pm
»
Gardening in Central Pennsylvania
by
Scorpio Rising
Yesterday at 9:04 pm
»
CANADIAN REGION: What are you doing in September 2016
by
Kelejan
Yesterday at 8:37 pm
»
Mid-Atl - Jul 2016 - Wwwwaaaaahhhhh!
by
Scorpio Rising
Yesterday at 6:07 pm
»
Another item for composting.
by
llama momma
Yesterday at 4:04 pm
»
mulching
by
dstack
Yesterday at 12:27 pm
»
1,000 worms on their way....
by
Cajun Cappy
Yesterday at 11:45 am
»
Plantoid' s going into hospital ....
by
Kelejan
Yesterday at 11:42 am
»
Mid-Atl - Oct 2016 - Fall Garden 2016
by
BeetlesPerSqFt
Yesterday at 9:32 am
»
When is a great time to start a garden? The Fall!
by
MrBooker
Yesterday at 6:05 am
»
NEW ENGLAND OCT 2016
by
Scorpio Rising
9/24/2016, 10:02 pm
»
leggy potatoes plants were started too early in the hous
by
sanderson
9/24/2016, 8:31 pm
»
Soil Blocks: Tutorial In Photos
by
Kelejan
9/24/2016, 12:49 pm
»
Mix for making soil blocks
by
trolleydriver
9/24/2016, 7:54 am
»
soil testing
by
Kelejan
9/23/2016, 9:26 pm
»
Terrible News: Bumblebees In Trouble
by
Scorpio Rising
9/23/2016, 8:51 pm
»
Facebook - SFG Foundation postings
by
Scorpio Rising
9/23/2016, 8:49 pm
»
A traditional German dish with a Fall twist.
by
sanderson
9/23/2016, 6:38 pm
»
Apparently Radishes Need Sun
by
sanderson
9/23/2016, 6:28 pm
»
SFG Adventure of a first time gardener in ND
by
sanderson
9/23/2016, 5:49 pm
I have 6 squares of root vegetables, turnips, parsnips, rutabaga, carrots and sweet potatoes.
They all appear to be doing well. Root vegetables are at the rear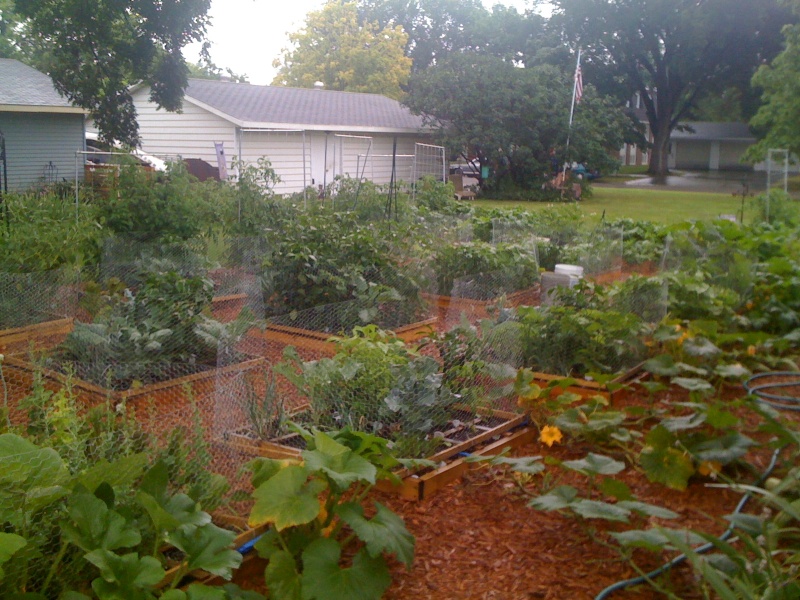 I had an infestation of cabbage loopers but used BT which appeared to care of that little problem. I've been watching for them to re-apear and have seen some on my collard, but not on any of the root vegetables recently.
However, it looks like something else has been laying eggs on the leaves and eating the leaves in these beds.
When googling it looks like there are only a couple of things it could be (looper, aphids, flee beetles, etc.) but, I haven't actually been able to catch anything in the act of munching on them so I'm not sure.
Here are a couple of shots: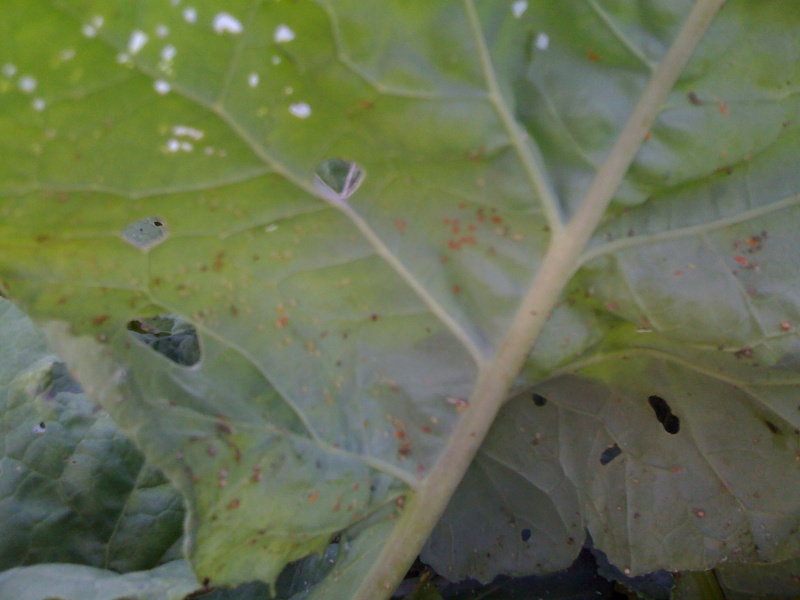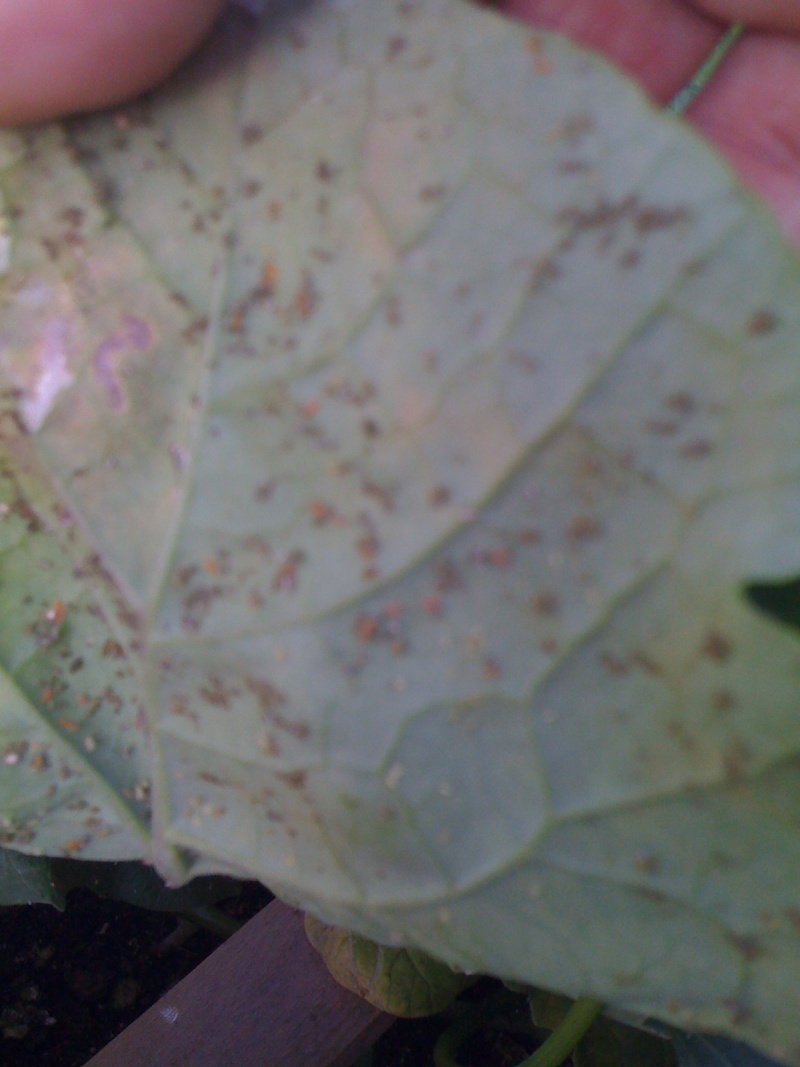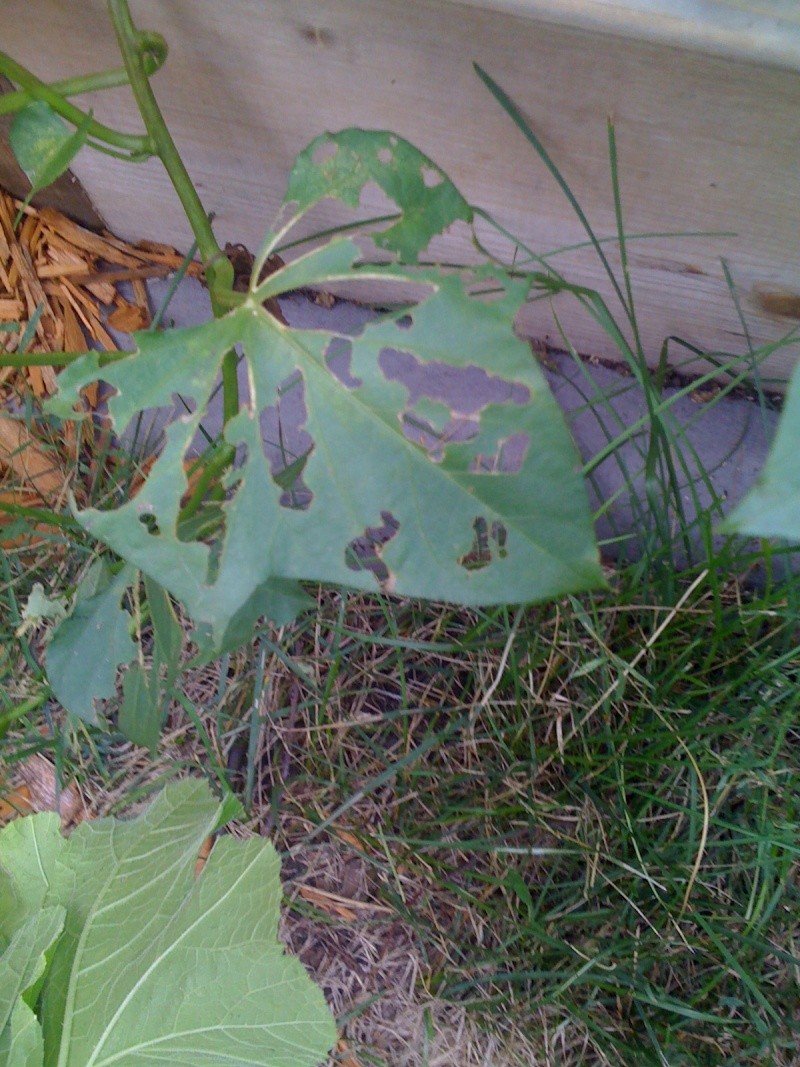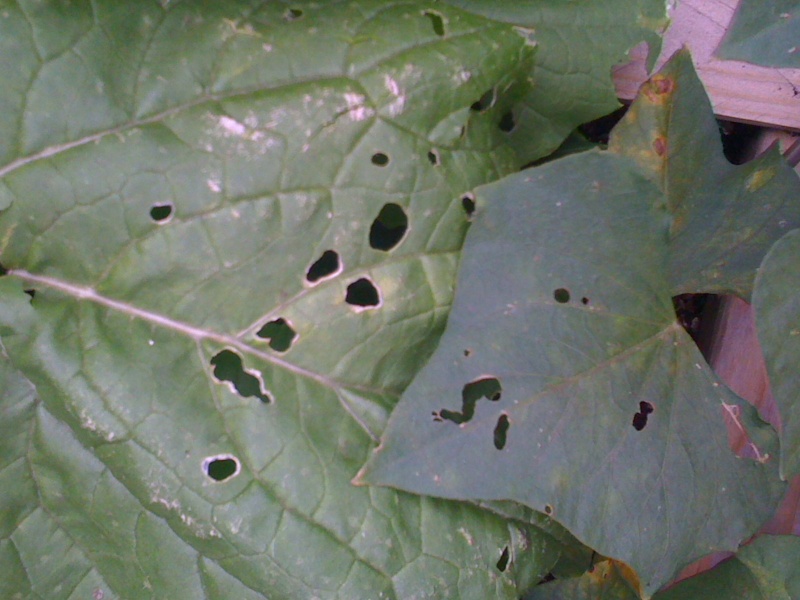 Any ideas?
Also Saturday afternoon I noticed one of the turnip had wilted so I pulled it.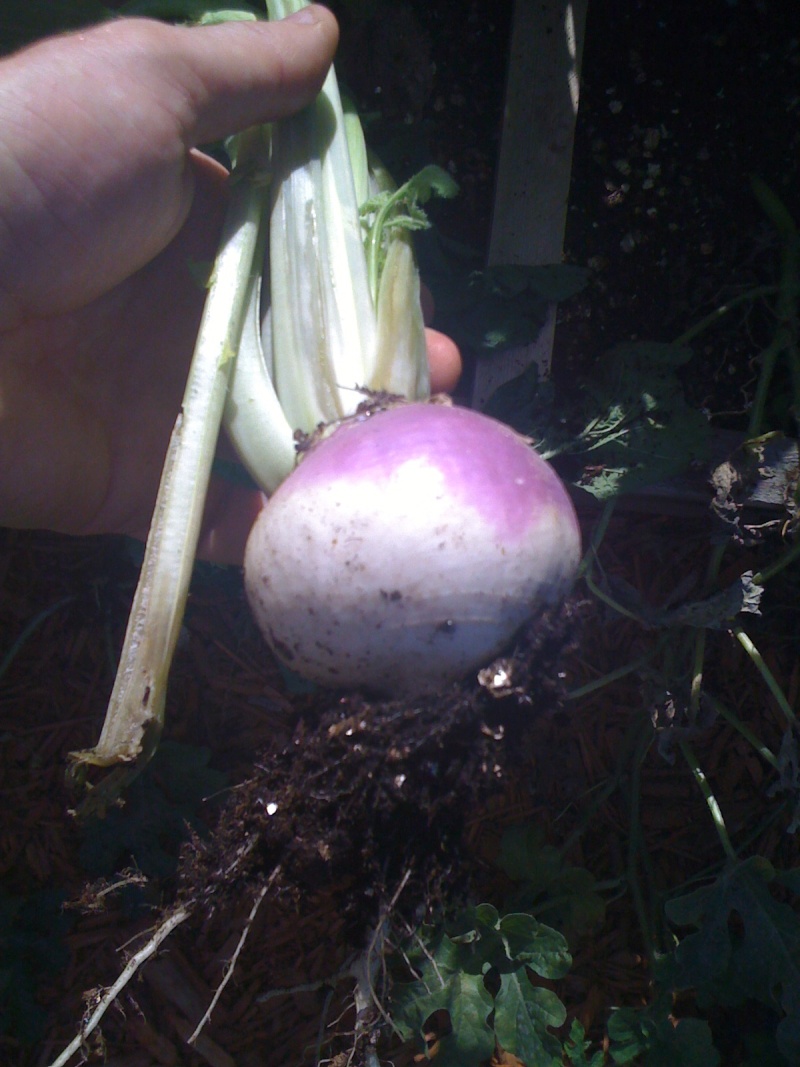 It was about the size of a baseball and looked ok so I snipped off the top an put it in the fridge. Tonight I cut it in half and found it was full of smelly slime instead of turnip. Is this caused by root maggot?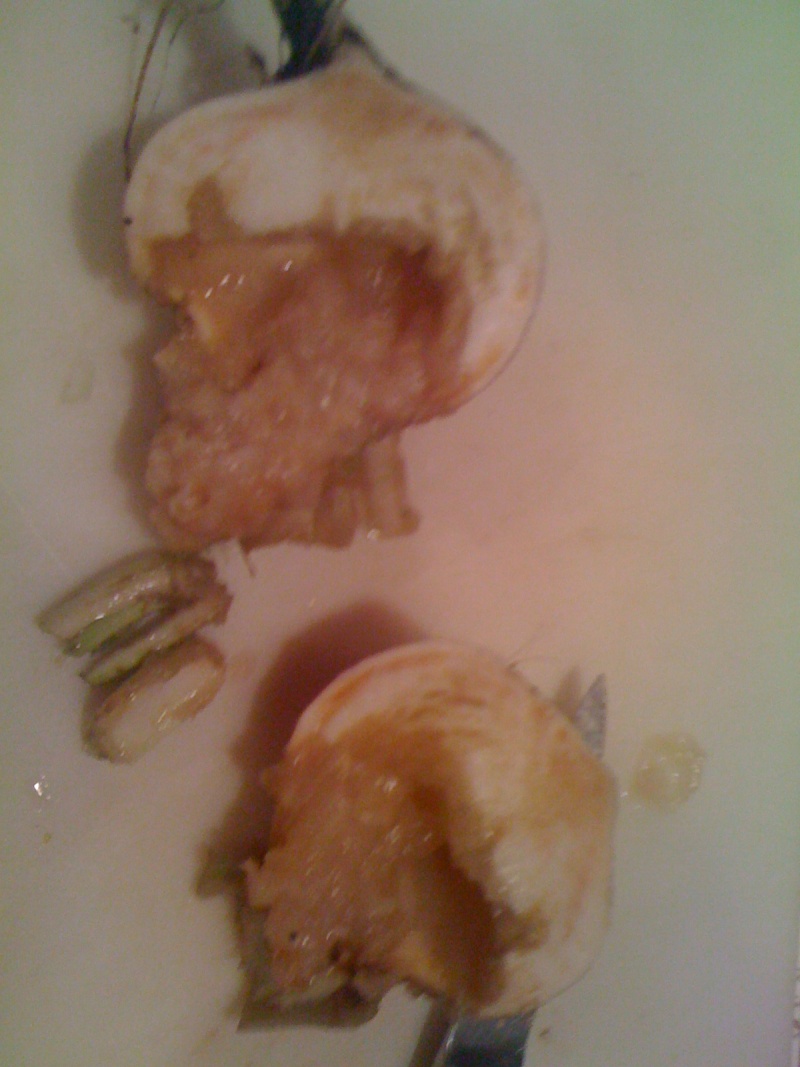 Any input would be appreciated. I have a lot of these planted and it would be a shame to lose them. Baked root vegetables is one of our favorites.
Thanks
Humm, those eggs kinda look like cabbage worm eggs, and I KNOW you pain!! I lost ALLLLLLLL my turnips to root maggots, f&#*@)FJJFA*$*&@P]f&#*@)FJJFA*$*&@P)%]f&#*@)FJJFA*$*&@P)

i was told to rotate crop (which I did) and use row cover on them to prevent the fly from landing and laying. Someone also recommended BT at ground level.
Thanks for the response.

Sorry to hear about your loss.

So now that I know that I have root maggots, am I better off to leave them or should I harvest all the turnips now in hopes of salvaging some.
Honestly, IDK. I pulled all mine HOPING there would be one to salvage. How big are the others? I would be tempted to say pull em. I've researched and havent found much on these creatures

weird thing is there isnt any tunneling, just mush. Did you see any entry holes? Pull another one and see what that one looks like.
Makes you kinda hesitant bite right in doesn't it?? That would be a nasty surprise if you baked them whole !! What a bummer....



Posts

: 383


Join date

: 2010-04-08


Location

: Florida Panhandle



I pulled the one right next to it tonight. It looked fine to me, but then again, so did the rotten one. I was pretty surprised when I cut into it. The smell hit me before I saw the slime.
From looking at the tops they seem to range from the size of the one in the pictures below down to golf ball size.
I suppose I could take a 50/50 approach and just go through and pick the big ones, then leave the rest to grow or get eaten and see what happens. Or I just cut my losses and cash out now while I'm still ahead.
Here is are a few pictures of the one I pulled tonight. It's probably one of the bigger ones. On the surface it looks perfect. But now they're all suspect.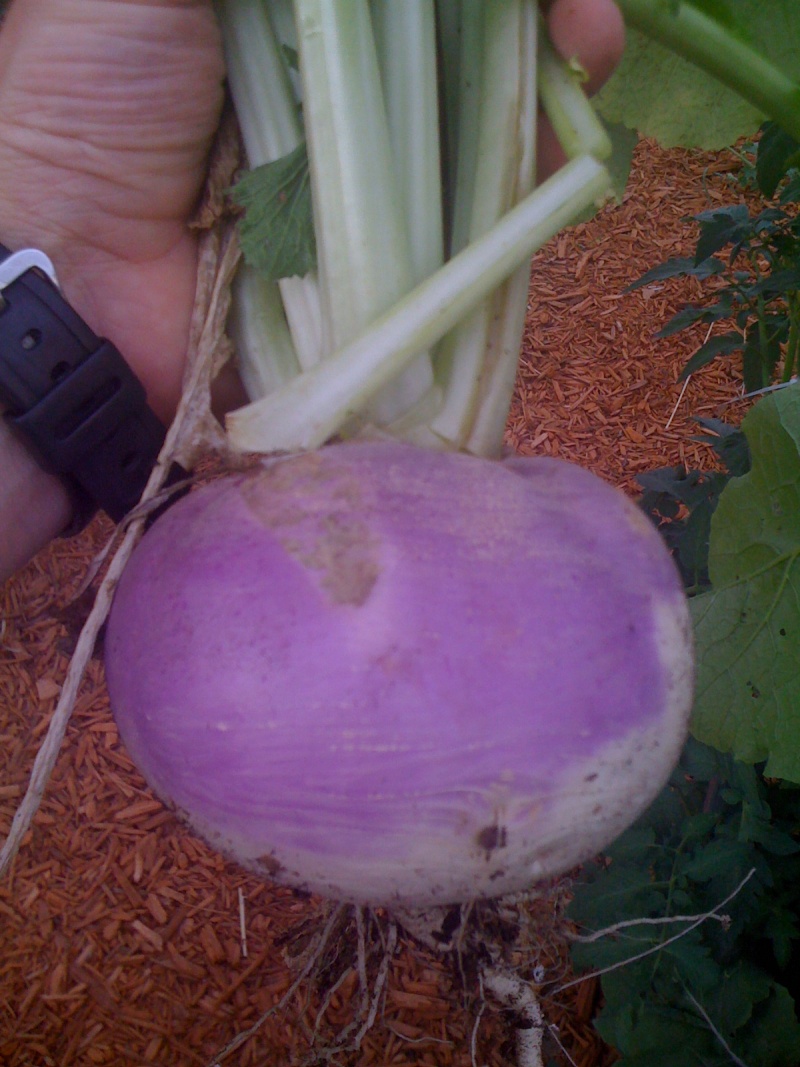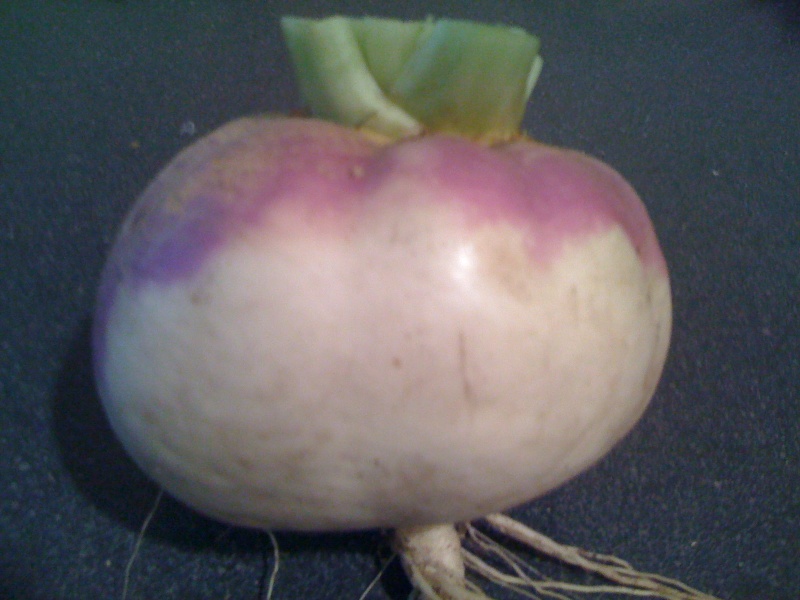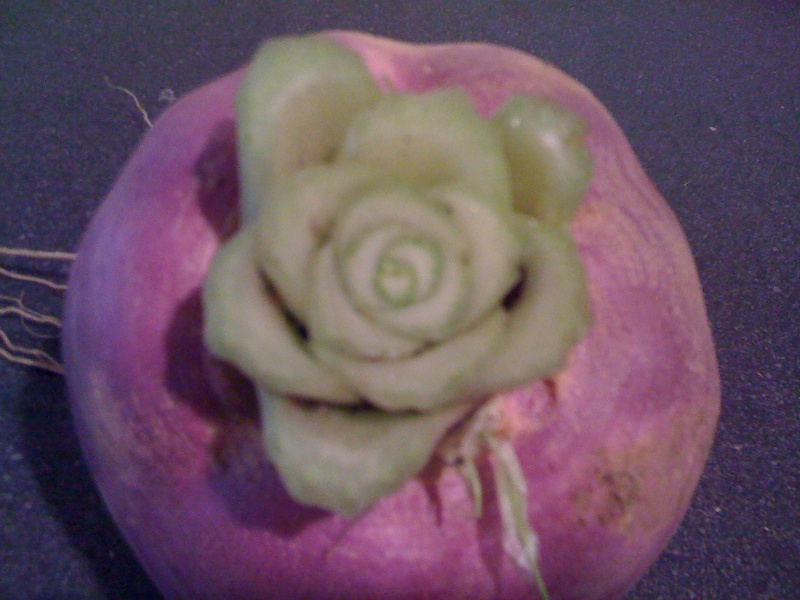 so pretty! I hope no more gooey surprises
---
Permissions in this forum:
You
cannot
reply to topics in this forum