It has been a fairly mild summer so far and I would love to hear what that has meant to everyone's gardens. I have been away for two weeks and it is always hard to leave your garden in the care of someone who does not see nightly snail runs and daily cucumber beetle squishing as something they need to do.
Found a
tomato hornworm
today! I had practically promised my grandsons that they would see one so was actually glad to see it finally. I knew it would come.
So, beyond some of the disappointments of not being able to fuss myself, I came home to a pretty decent looking garden. The
corn
is ripe, the
pole beans
I planted at the same time have gone to seed, so now I will shell them and try them that way.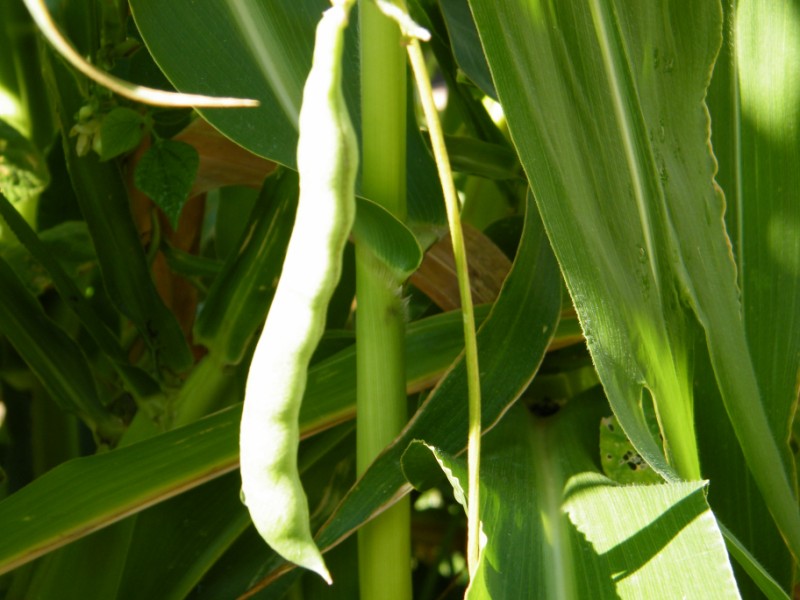 Someone neglected to check the
zucchini
every 15 minutes so there were two pretty big ones in there. I may have to try the mock apple pie that Josh posted. The
black beans
are done. They were planted in March. I got a pretty decent bowl full out of two squares and will expand that next year and include other dried beans.
The
pumpkin i
s starting to go orange and is pre-bagged - I used a plastic grocery bag as a sling. I see
watermelon
and an
asian squash
but no
cantaloupe.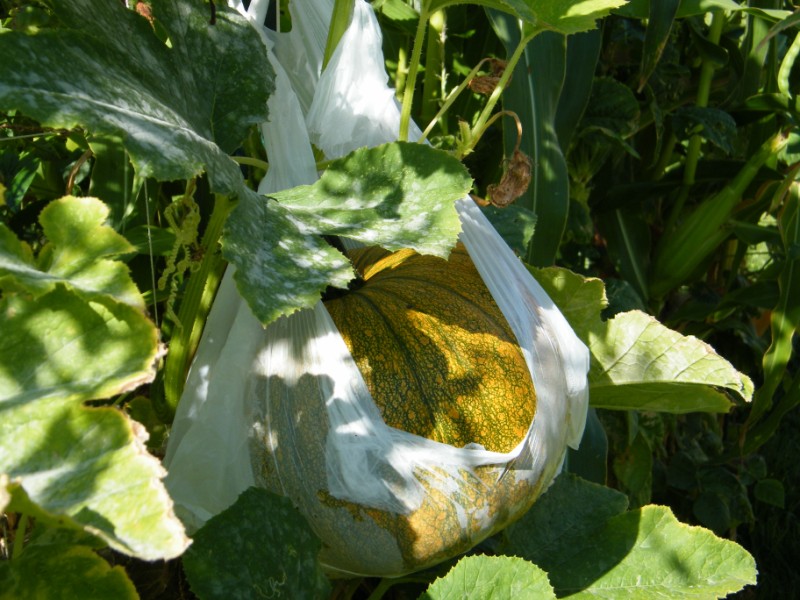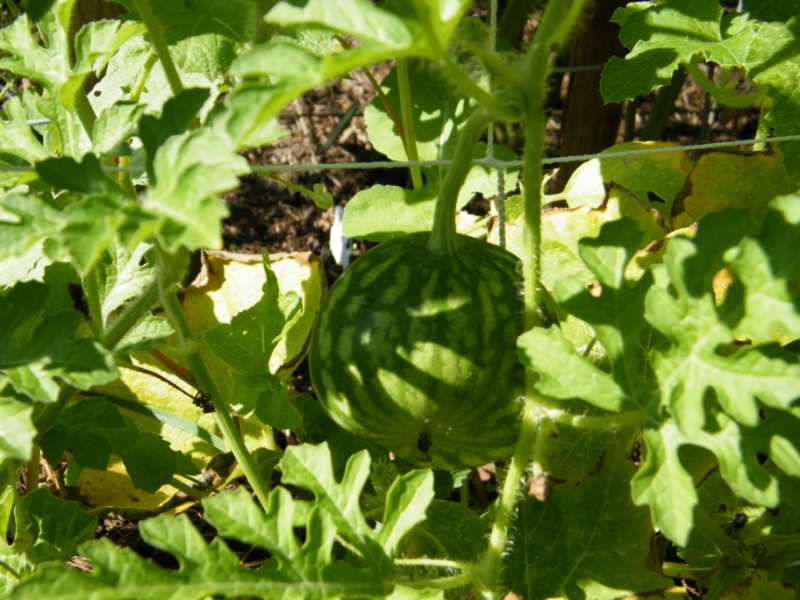 I planted some
celery
seed on July 7th and today on Aug. 7th there is nothing so that needs to be replanted.
Two weeks ago I left some small
cucumber
vines, babies really, and they are growing like crazy. My caretaker did not train them to the trellis so had to get the ones who were running in all directions into the program. Luckily it was pretty easy to do. The cukes have fruit but it is too early to see if they have been pollinated or not.
And of course the
tomatoes
are coming in like crazy. Sauce, sauce, sauce.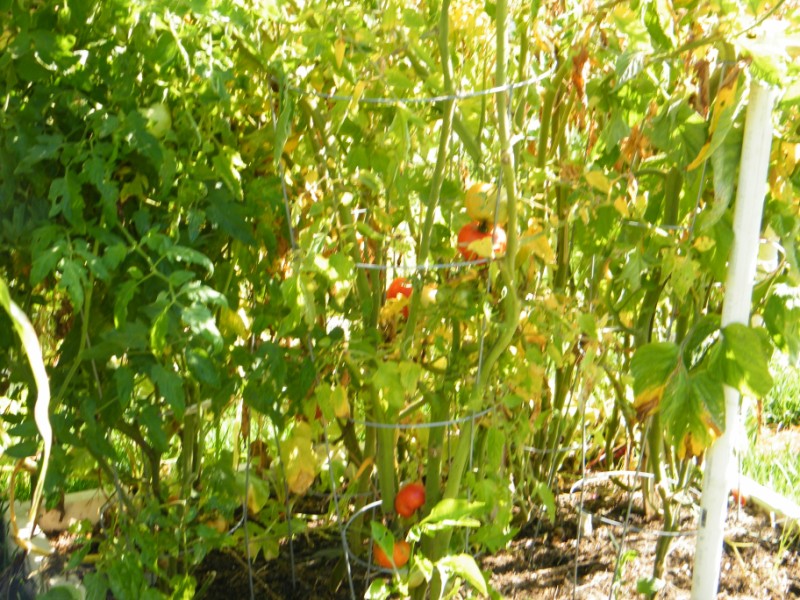 WHAT TO PLANT NOW:
August seems to be more of a time for harvesting than planting but there are a few things that can go in now. Here is what I have that can be planted in August in the inland valleys and coast for certain. Would love to hear from anyone regarding desert and mountain planting right now.
Beans,
Bush - last month to plant
Beans,
Pole - - last month to plant
Beets - can be planted any month
Carrots - can be planted any month
Celery - first month to plant (now thru Oct)
Lima
Beans - last month to plant
Summer Squash - last month to plant
I am so glad I dedicated one box to
flowers
. I just love them.
And I am very excited I got the recipe for salting
sunflower
seeds. I intend to use it.
What is everyone else seeing right now? And who is going year round?
Last edited by Chopper on 8/8/2010, 4:28 pm; edited 2 times in total (Reason for editing : update of info)



Posts

: 2467


Join date

: 2010-05-05


Age

: 62


Location

: Warner Springs, CA USDA Zone 8a, Sunset Zone 7 (I think)



OK, I showed you mine and I am dying to see yours. Time to show off, or to see if there is something that needs some improvement. And pictures are extra credit! I have no idea if my garden represents a real good producer or if I am a total slacker. What have you got?

Also - does anyone have a good farmer's market near them? I may make them my weekend hobby.



Posts

: 2467


Join date

: 2010-05-05


Age

: 62


Location

: Warner Springs, CA USDA Zone 8a, Sunset Zone 7 (I think)



---
Permissions in this forum:
You
cannot
reply to topics in this forum