Cause when I do it goes CRAZY!
I went back to work last week, right when the humidy and heat hit. I was working 14 hour days and had no time to work in the garden

But I got out early today and got to harvest... and my what a harvest!
Cole crop and fall/herb seedlings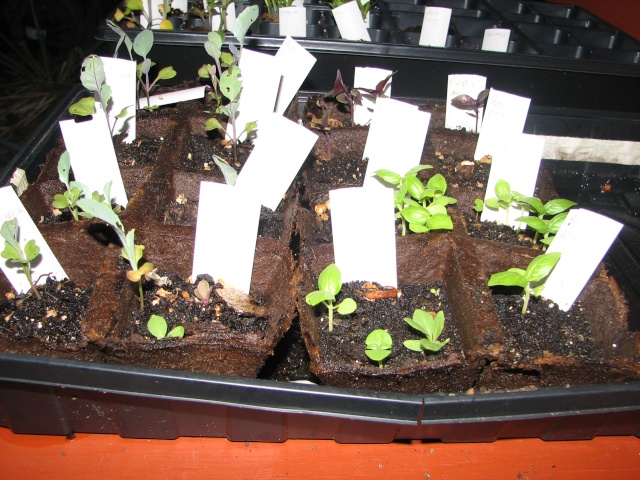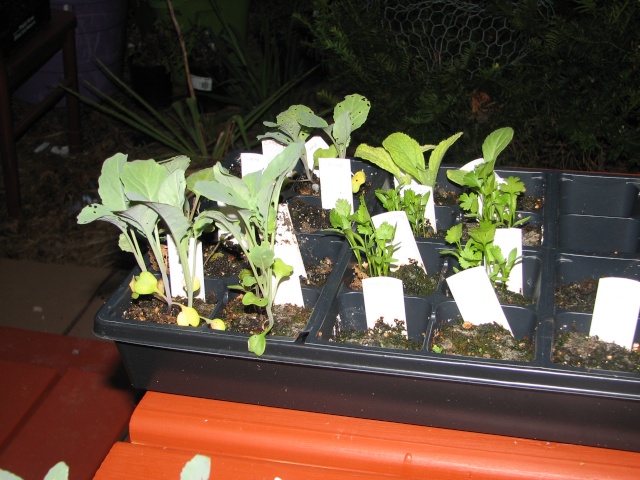 Mater on the tall crazy trellis (sorry so dark)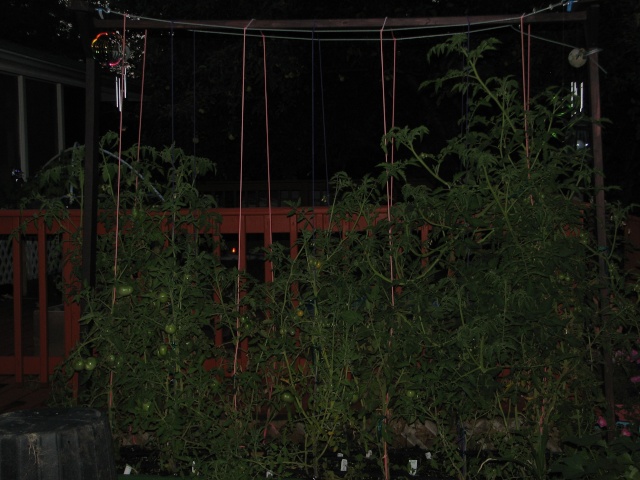 Cukes with some sort of disease, anyone know?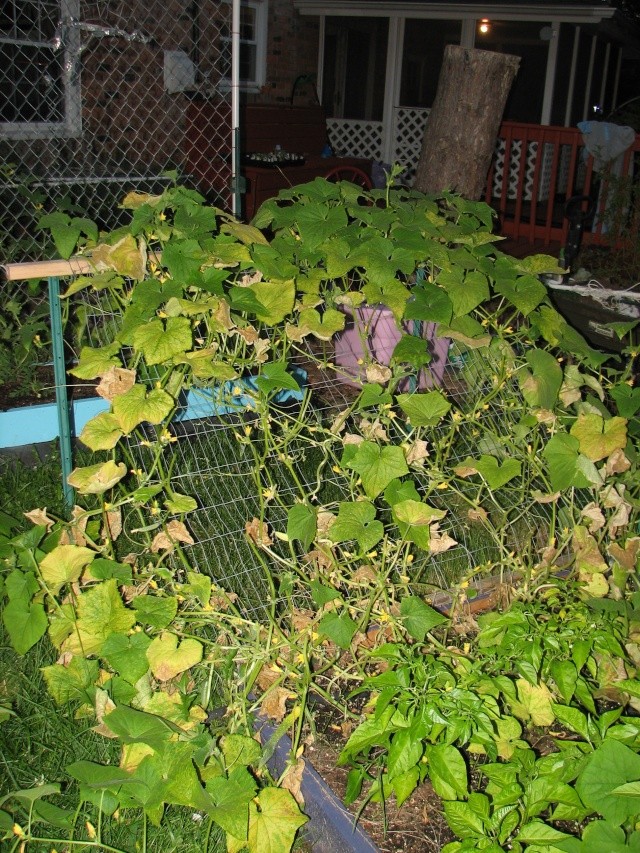 Peppers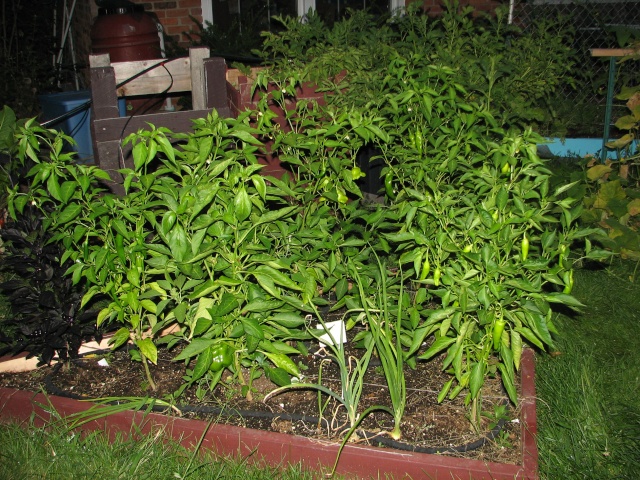 Kitty cat and pepper
Balloon pepper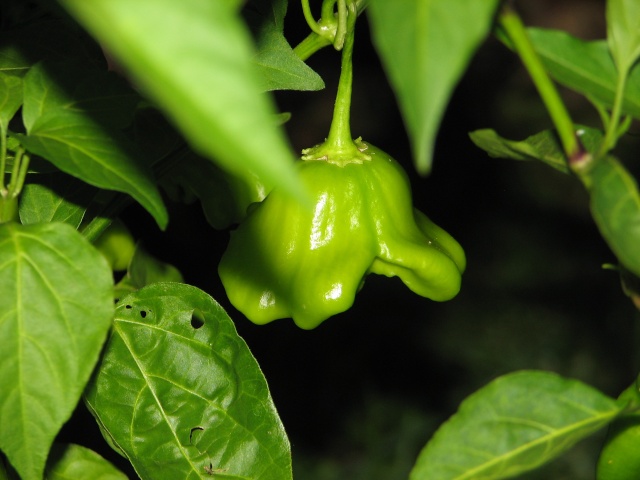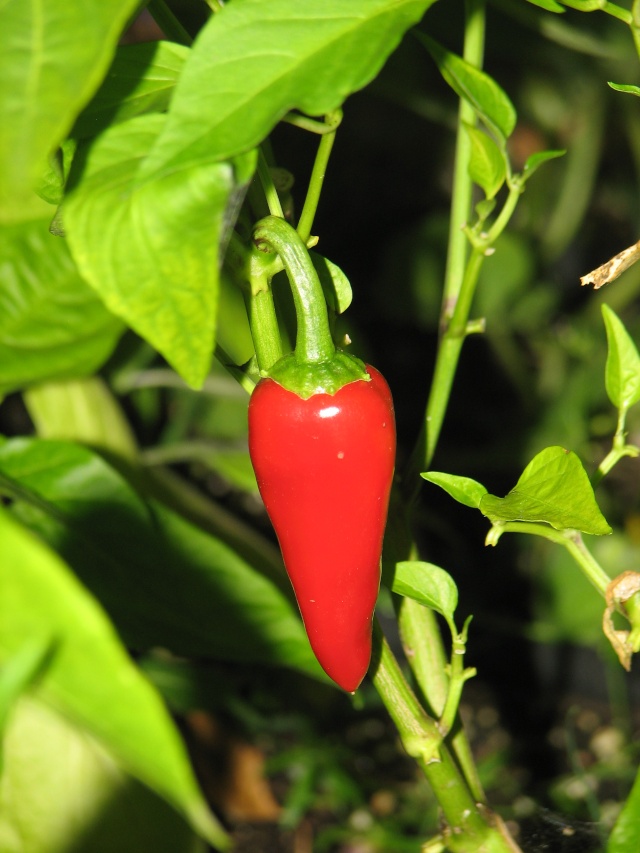 Green bean trellis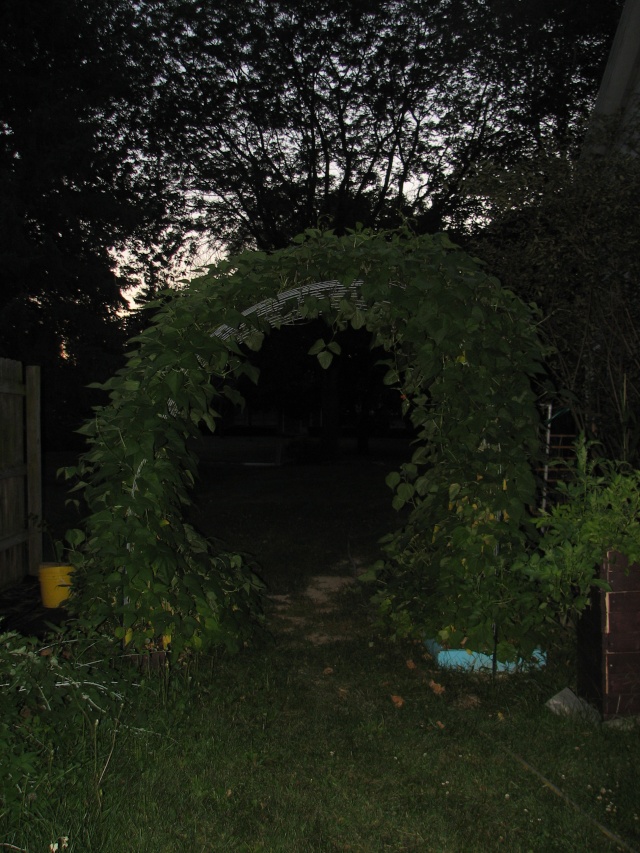 close of the green bean jungle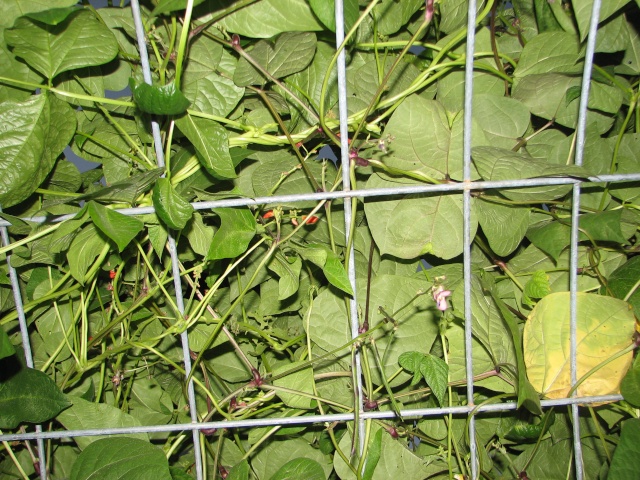 Random stalk of corn... what I get for letting a 3 year old play in my seeds!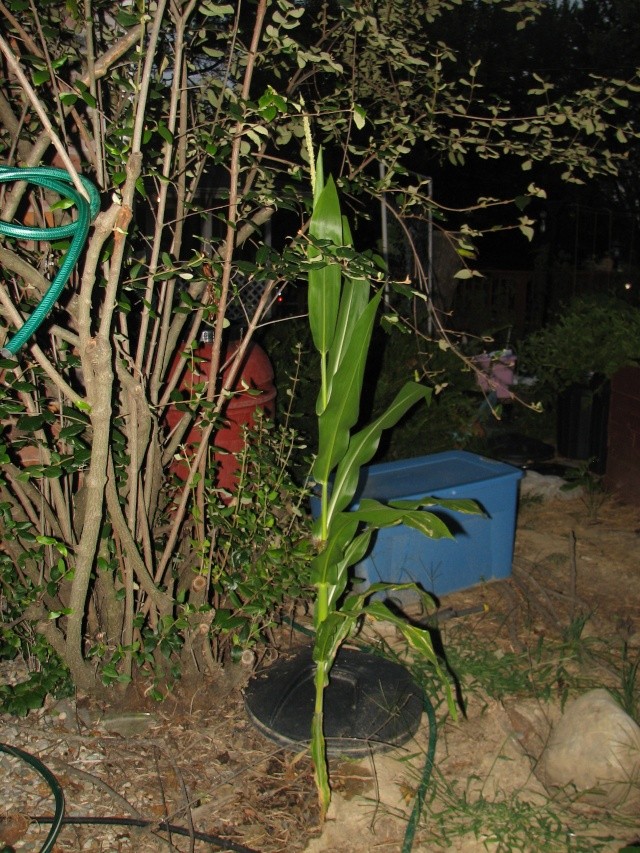 Volunteer tomato craziness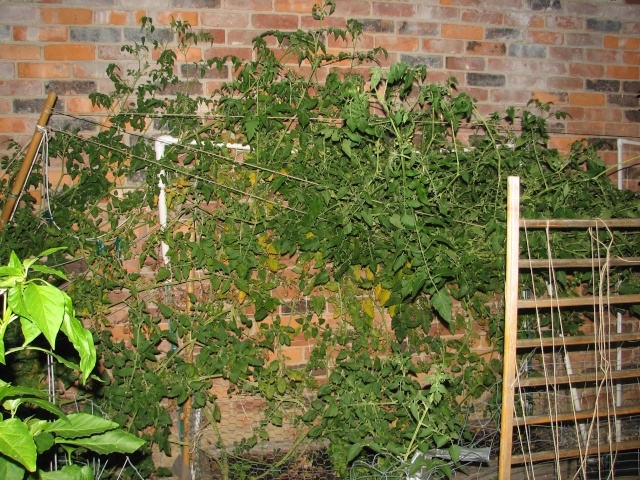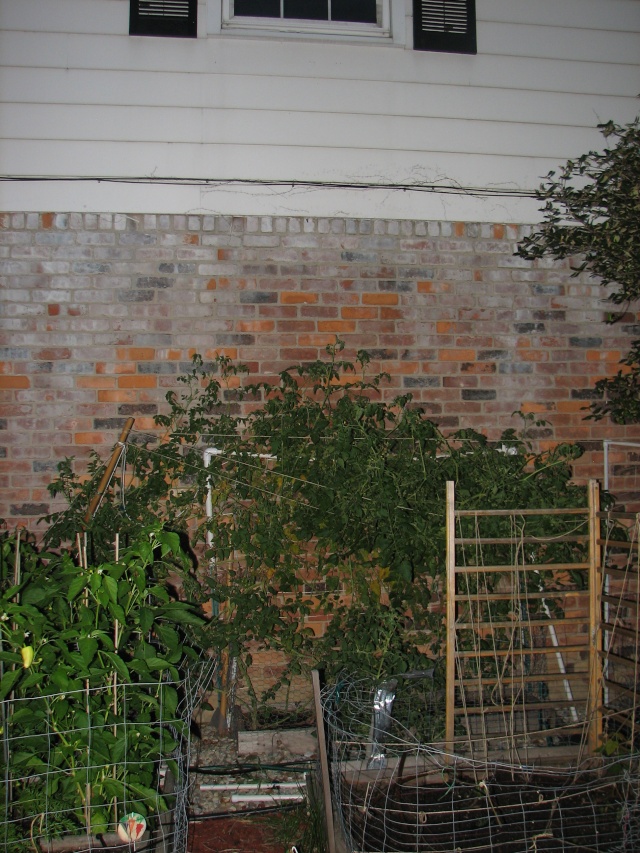 The tomatoes were at about 10-12 feet then they fell over, so now I string em up like a trellis, the kid loves to walk under it to grab maters
more peppers, this banana pepper plant is CRAZY it produces like wild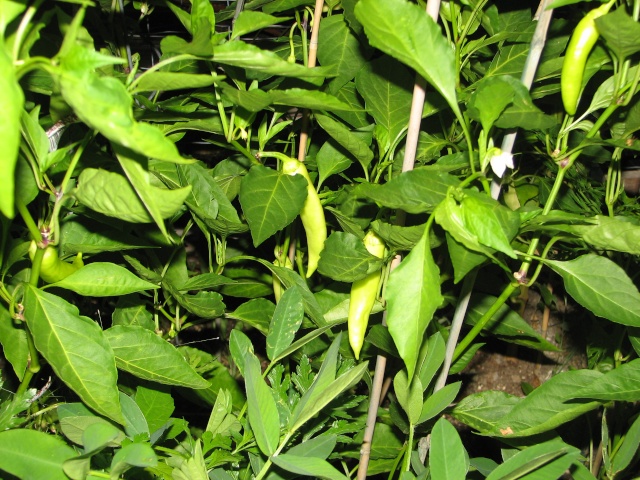 Parsnip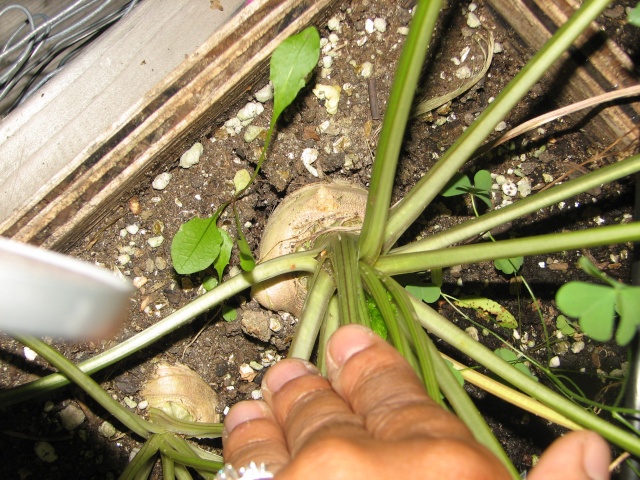 cabbage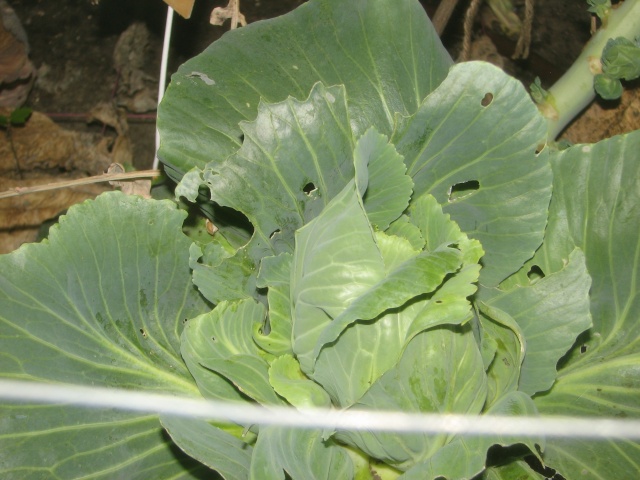 Brussel sprout sprouts ?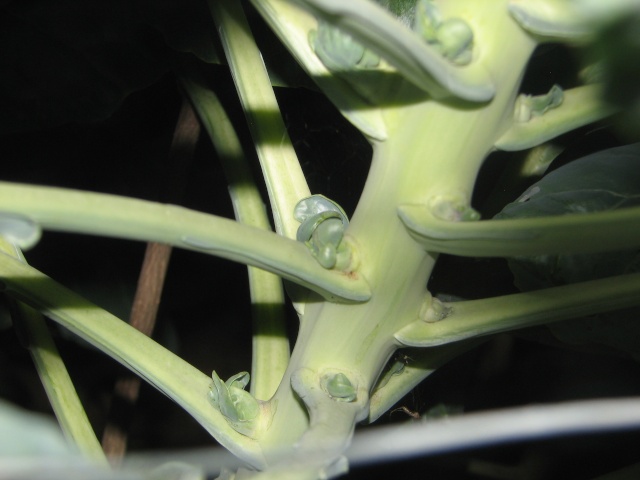 melon area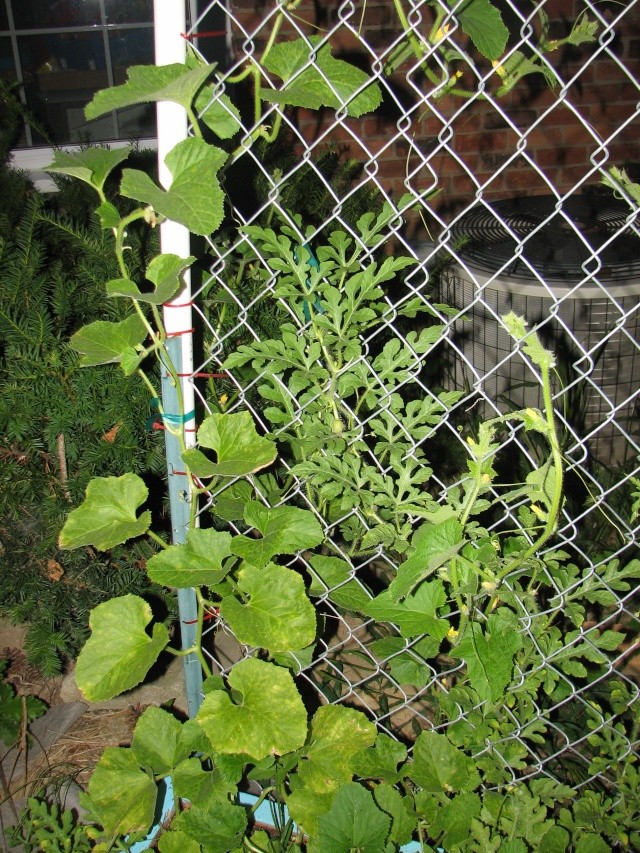 Sugar babies, one is the size of my fist, the other the size of a quarter
currant tomato, yup that is ALL of it!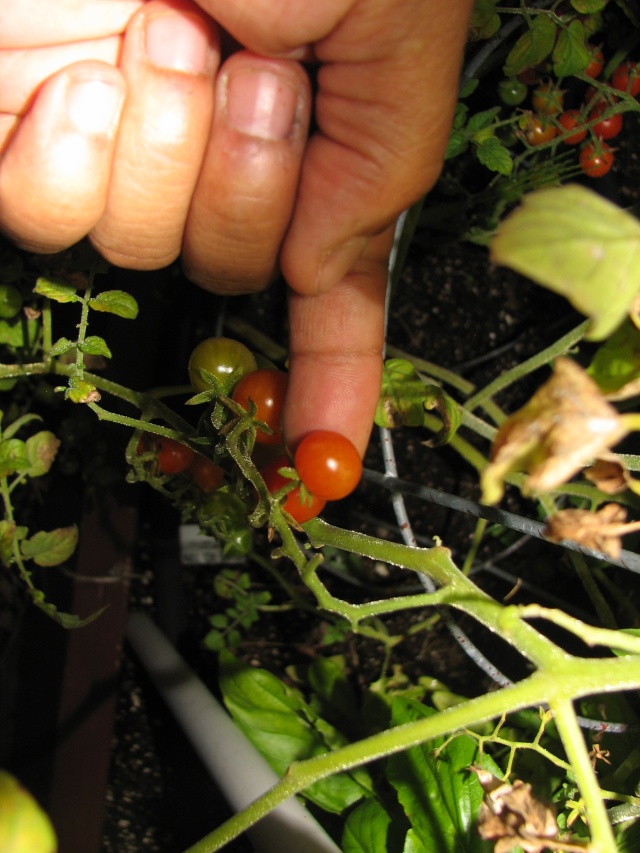 Keeper of the garden. Since we "adopted" kitty cat...no more harvest loss! A small price to pay for a cup of cat food day and night! And she is SOOOo good, she follows me around the entire garden until I am done, "talking" to me.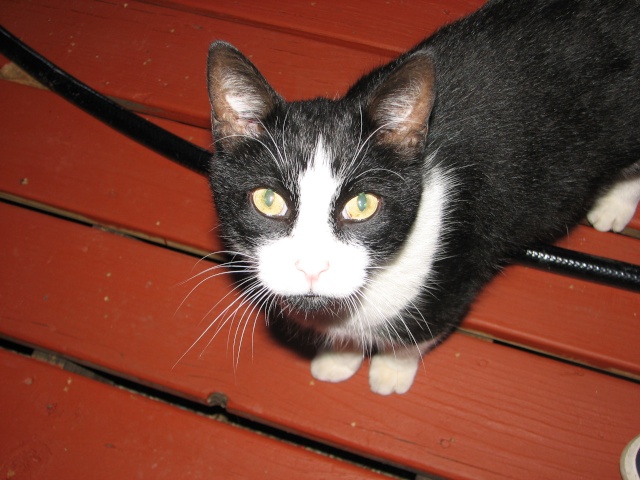 Sweet Garden kitty is a good helper/. You going to let her in the house when it gets cold? I think she likes you!. NICE garden!!! Please tell me, is that bean arch a cattle panel? what are it's dimensions and how far apart did you plant the ends to get an arch that tall? uh, how tall is it? (I am woefully bad at math, thus I do no calculate IV drip rates, if I can help it.).


Forum Moderator Certified SFG Teacher




Posts

: 14165


Join date

: 2010-03-06


Age

: 54


Location

: Keene, NH, USA ~ Zone 5a



Unfortunetly kitty cant come in in the winter, we have two other inside cats that are NOT happy she's around. Well one doesnt care, but the other does...
BUT... we think she has a home, but prefers our place. We are going to build her a home as well as leave the door to the back poor open so she can come in out of the snow if she likes, close to the house and we're trying to finaggle some heat. Then when I put up the greenhouse she can go in there because it will be heated.

Yup, it is a cattle panel. It is 16foot long and if I had to guess the bottoms are about 50 or so inches apart? It is about 7ft tall (it isnt directly on the ground but lifted about a foot or more and secured with fence t-post)
So all of the critter problems you've had, last year and this, are gone because of one stray cat?

Kitty better be getting some canned food too!



Posts

: 7392


Join date

: 2010-02-26


Age

: 64


Location

: yelm, wa, usa



Dude Boff, She gets spoiled more than my inside cats!!! she gets a can of wet food every other day, and a massive rub down with snacks daily, trust me this cat is NOT going unfed she is a fatty(not preggo).

We relocated most of the critters, but saw a groundhog, skunk, raccoon, and opossum a couple months ago, but since the cat started coming around nada!
Wow, I wonder what you garden would look like if you went on vacation.
I like your sidekick.
Good luck with more harvesting to come.





Posts

: 4687


Join date

: 2010-03-21


Age

: 75


Location

: Southwestern Maine Zone 5A



---
Permissions in this forum:
You
cannot
reply to topics in this forum