Latest topics
»
Hello from Silverton, OR
by
countrynaturals
Today at 10:02 am
»
What I've learned this year
by
MrBooker
Today at 10:01 am
»
HELP! Sweet Potato Plant!
by
countrynaturals
Today at 9:54 am
»
What do you know about making sauerkraut?
by
BeetlesPerSqFt
Today at 7:15 am
»
Just Completed my Garden.....What Should I Plant NOW!
by
No_Such_Reality
Yesterday at 11:07 pm
»
Do I need to pollinate my zucchinis?
by
CapeCoddess
Yesterday at 4:41 pm
»
New England July 2017
by
CapeCoddess
Yesterday at 4:35 pm
»
Garden Footwear
by
hammock gal
Yesterday at 4:22 pm
»
What are you eating from your garden today?
by
hammock gal
Yesterday at 3:51 pm
»
help with raised beds! how much can I grow in a 4' x 4' raised bed?
by
Robbomb116
Yesterday at 11:54 am
»
Tornado Cake
by
Cajun Cappy
Yesterday at 11:08 am
»
Today's Harvest
by
Judy McConnell
Yesterday at 11:00 am
»
Can anyone identify what type of watermelon this is at this age??
by
sanderson
Yesterday at 2:55 am
»
N & C Midwest; July 2017 !
by
CitizenKate
7/26/2017, 10:31 pm
»
Happy Birthday!!
by
trolleydriver
7/26/2017, 9:56 pm
»
Eggplant Blossom End Rot?
by
Fiz
7/26/2017, 6:11 pm
»
Your favorite watermelon and pumpkin
by
AlwaysHotinFL
7/26/2017, 1:23 pm
»
Growing Romanesco Broccoli
by
plantoid
7/26/2017, 7:20 am
»
CANADIAN REGION: What are you doing in JULY 2017?
by
sanderson
7/26/2017, 2:07 am
»
TrolleyDriver's Compost Thermometer
by
sanderson
7/25/2017, 4:18 pm
»
How's the Weather Where You're At?
by
trolleydriver
7/25/2017, 8:21 am
»
Turan in the Western Mountains
by
sanderson
7/25/2017, 1:07 am
»
Friday Rookie Topic XII: Cucumbers
by
Scorpio Rising
7/24/2017, 8:40 pm
»
More on garlic scapes
by
greatgranny
7/24/2017, 7:17 pm
»
Third Year SFG in Canada
by
SwampTroll
7/24/2017, 2:47 pm
»
My early garden
by
sanderson
7/24/2017, 3:15 am
»
Square footage
by
sanderson
7/24/2017, 3:03 am
»
Healthy Meals
by
RoOsTeR
7/23/2017, 10:19 pm
»
2017: First full year of SFGing in ND
by
Robbomb116
7/22/2017, 9:10 pm
»
2017 SFG in Brooks, Ga
by
sanderson
7/22/2017, 7:38 pm
Seriously.
My garden is beautiful looking right now-if it was the middle of July. I've got a couple hundred squares finally growing that I'm not going to get any harvest from. Tomatoes, winter squash, corn, peppers, some cukes, and no zucchinis yet. C'mon, who can't grow zucchinis?
Just getting blossoms on some squashes.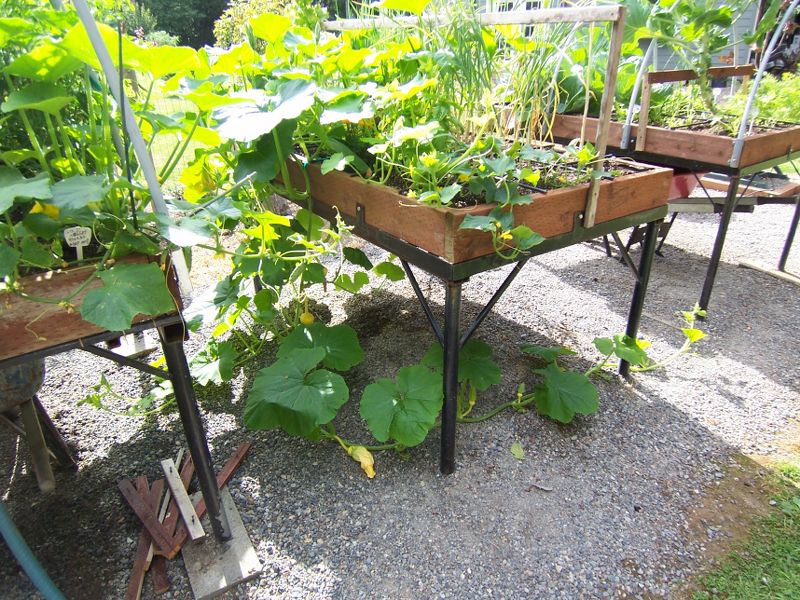 I planted peas a couple weeks ago for a fall crop.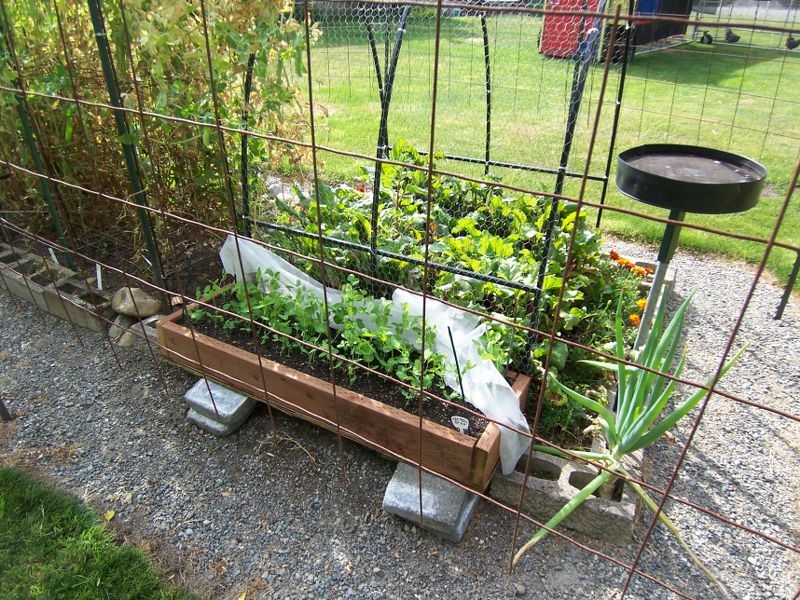 This is an indeterminate Brandywine growing down from a table top box. It has small green maters, but they have no chance of turning red.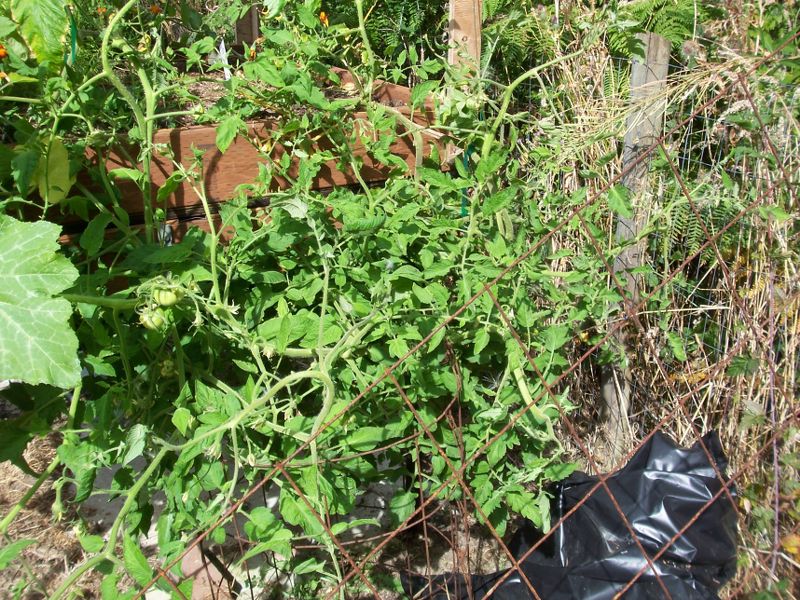 Another Brandywine in a table top-growing up. There's five tomato plants in a row in five squares in 5 inches of Mel's Mix. I don't understand why people just can't believe it's possible.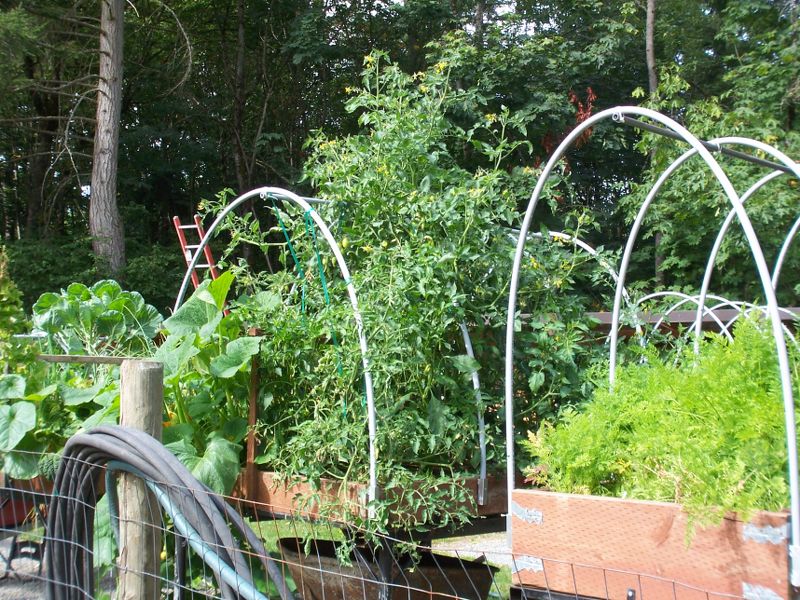 I will get spaghetti squash; it's hard to believe there's only 2 plants there.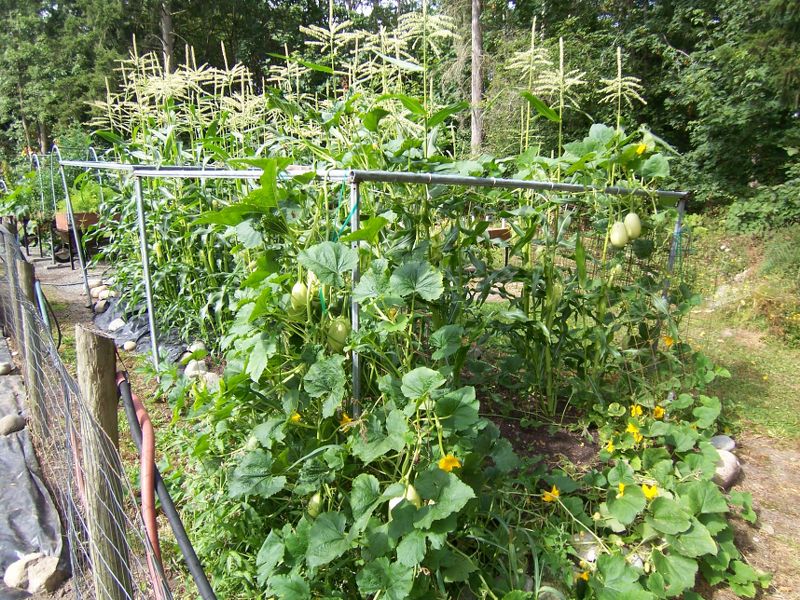 Only 20% of my corn seed germinated. I've got ears developing now, but it's a race against the calendar.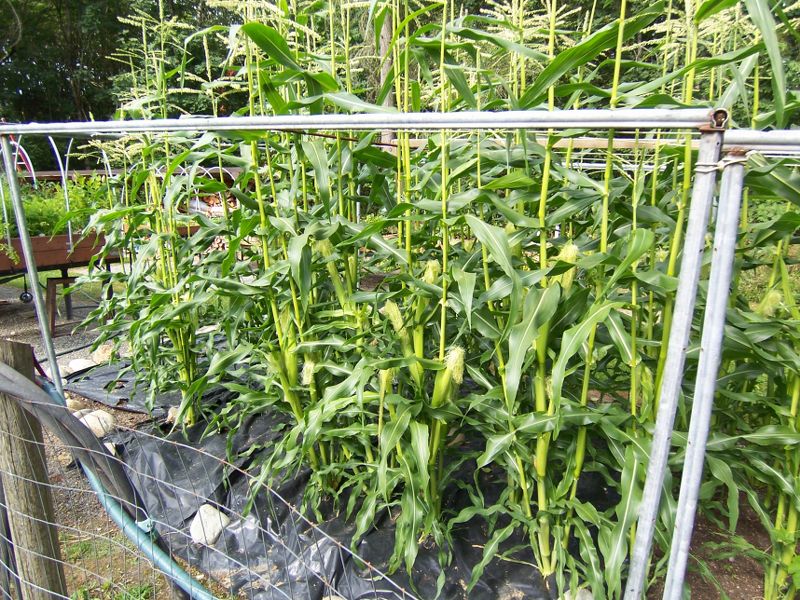 My only red tomatoes on 10 plants. And the deer ate one of them!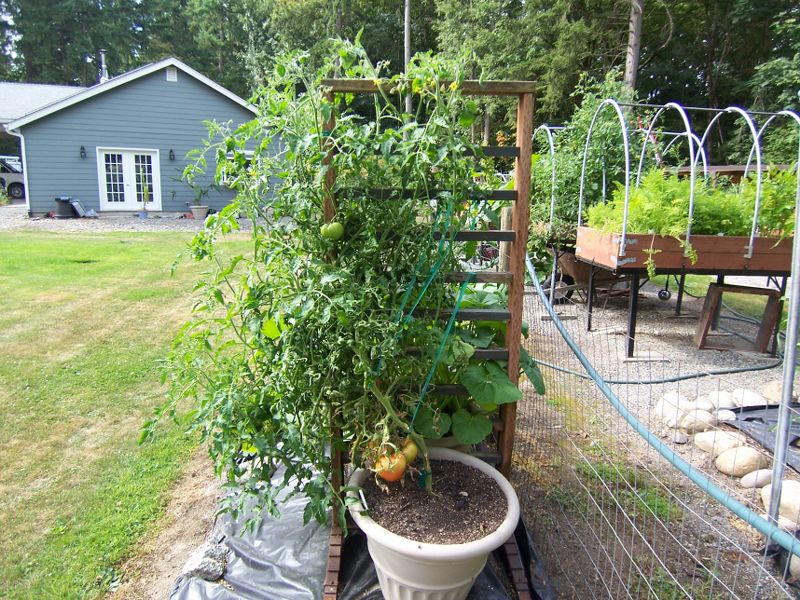 Well...it was my year for brassicas. This is the biggest cabbage I've grown. I had no cabbage moth problems this year.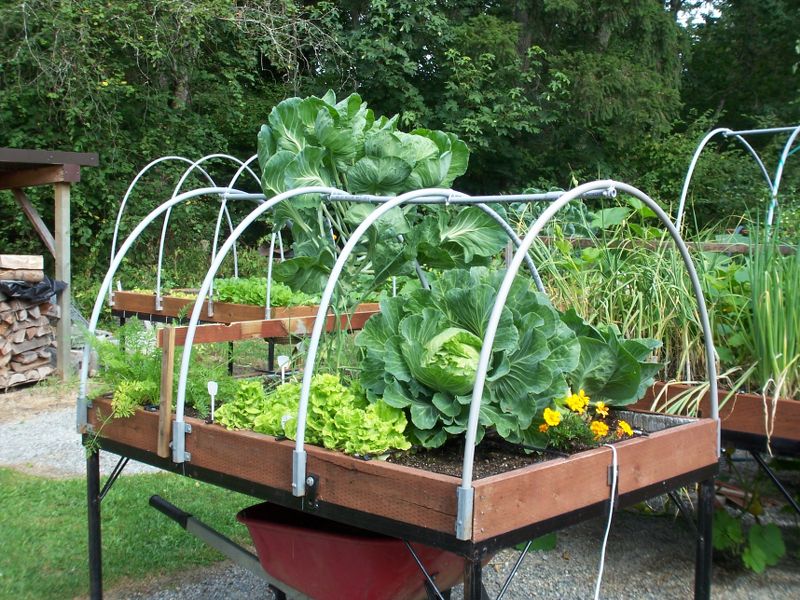 Brussel sprouts.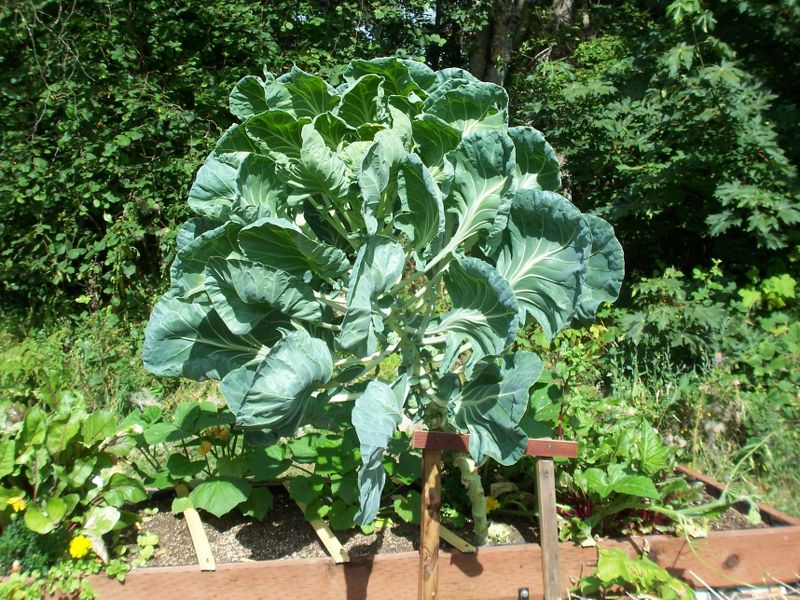 Breakfast protein.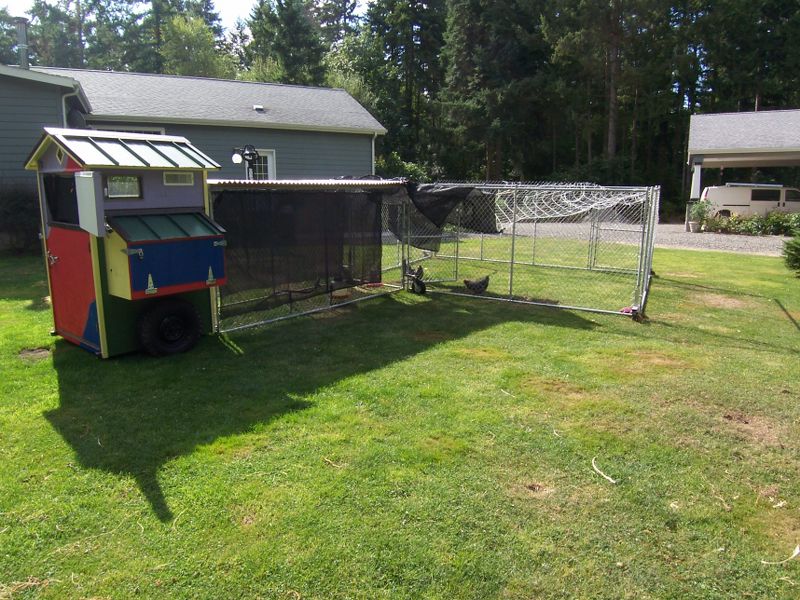 A lot of row gardeners in my area have plowed down their gardens already. They gave it up early so they could start dreaming about next year.



Posts

: 7392


Join date

: 2010-02-26


Age

: 64


Location

: yelm, wa, usa



I feel your tomato pain. After 10 days of vacation I came home to a mess of beans, a hand full of red siltz and one Oregon Spring tomato and not much else. My Brandywines are still looking like I will need to fry them with a cornmeal crust (green). Same with the black prince and the black plums. The persimmon is showing a few hopeful colors and one Cherokee purple is coloring out... the one that is all miss-shapen and scabby at the seams. The rest are just as green as can be.
I am getting a few peppers, much to my surprise!

It has been a terrific year for learning about greens, except for collards which got a few leaves then wilted away. The carrots look good, so do the beets. Somehow I never got my Brussels in. And my first year of fennel was awesome!

I do have a few zucchini but since I don't like them I didn't care. The sweet momma squash is a wash, the delicata is close behind it (one possible squash after being replanted three times and rotting in the mud). There will be no pumpkins. I don't see evidence of green cucumbers (at least not without gloves) but I can find the burrs of lemon cucumbers that still need more summer to size up.

I'll get the vacation pictures off of the camera and head out to the garden this morning (today-Thursday the 2nd-and tomorrow are supposed to be sort of nice.)

Deborah... who waved at the exit sign for Yelm on the way home.




Posts

: 2054


Join date

: 2010-03-03


Age

: 60


Location

: Everett, WA USA



Boffer: I had never seen your TT's. They are awesome. !!! Guess what I'm going to try to convince DH to do over the winter? Sorry you won't have enough time to see it all to harvest.

Deb: Glad to see you back. Sounds like your SFGs went pretty well too.

Happy Fall Gardening!!



Posts

: 165


Join date

: 2010-05-24


Age

: 58


Location

: Zone 7 VA






Posts

: 7392


Join date

: 2010-02-26


Age

: 64


Location

: yelm, wa, usa






Posts

: 2188


Join date

: 2010-03-03


Age

: 60


Location

: Acton, Massachusetts Zone 5b/6a



I feel your pain guys...I am a little east of you and had a little better luck...but certainly not much.
I got 1 zucke, 1 cuke, and lots of sweet 100 tomaoto, but not one slice tomato or any of the stuff I was really excited about. I decided beans are my friend...when everything else didnt work out I had tons and tons and tons of beans that helped eased my pain. AND THEY ARE STILL GROWING!!!
I WILL NOT BE discouraged....it was amazing to see things grow...I learned SO MUCH...next year is going to be SO wonderful. I am planning an arbor that I will grow hops on for the hubby....

, going to get an earlier start inside this coming spring! I have so much that I will do different...including adding 4 more boxes.


(((HUGS))) BOFFER AND LAVENDER. The wonderful thing is we have next year.







Posts

: 2260


Join date

: 2010-04-25


Age

: 39


Location

: Post Falls Idaho and LOVING it



---
Permissions in this forum:
You
cannot
reply to topics in this forum