So, I started much of the garden late because of the fire, but things are starting to pep up!
monster trellis with maters, the tomatoe plant non the end are some yellow pear, they fell over because there was no more support, the trellis is 8.5 ft tall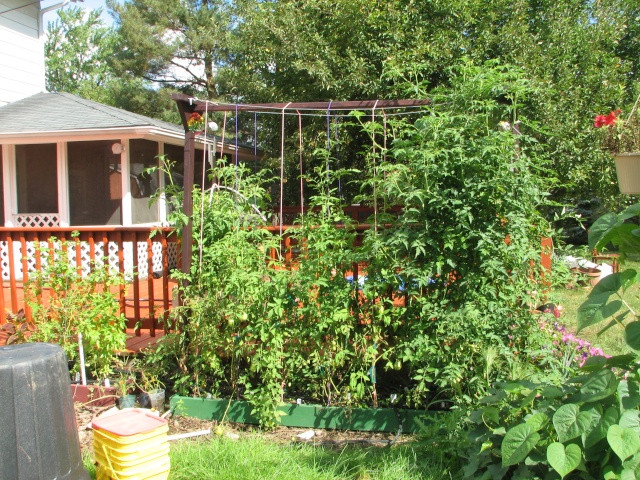 green zebra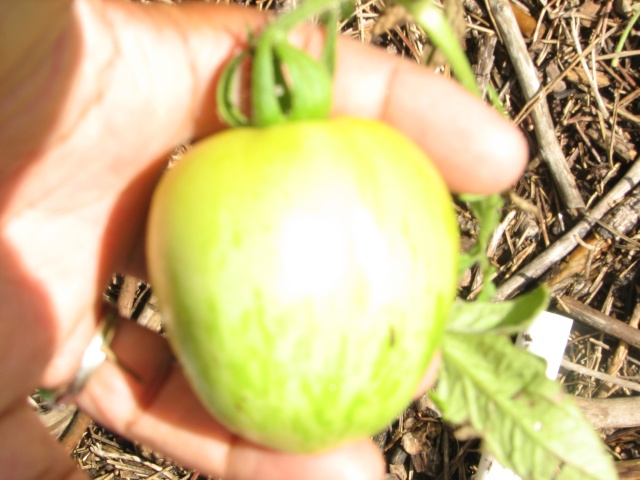 Pineapple
moonflower versus sweet potato, who will reign?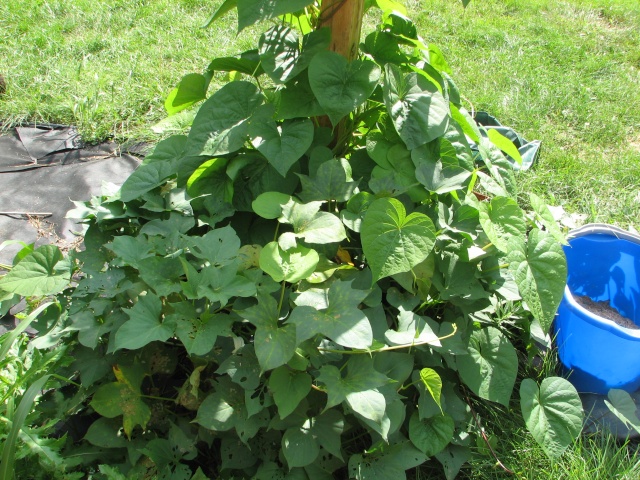 Cukes dying from downy mildew, this was my crappy crop this year, cukes and I just can't get along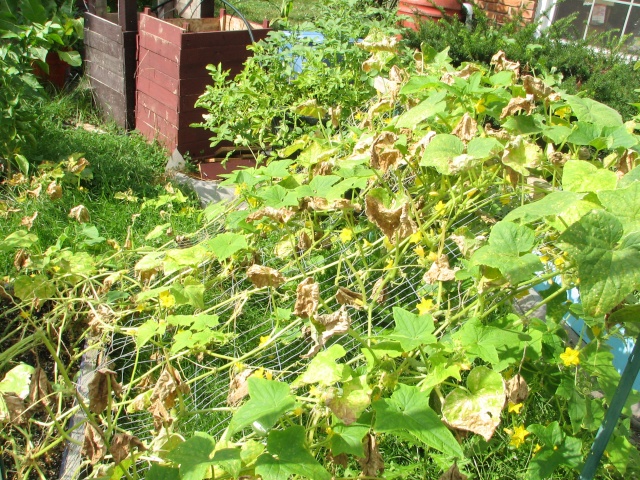 Sugar babies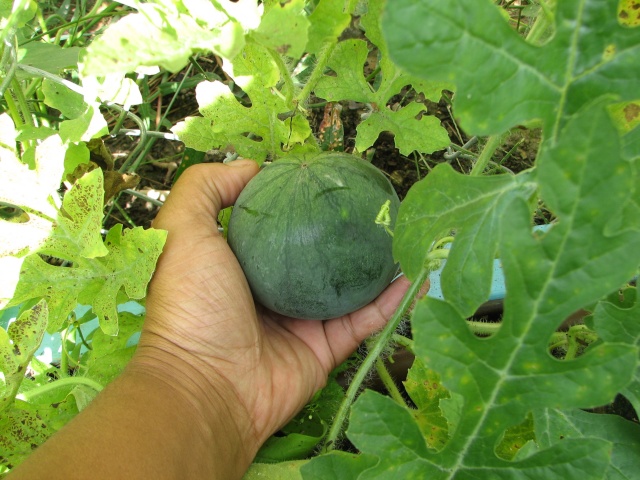 whole melon/pumpkin trellis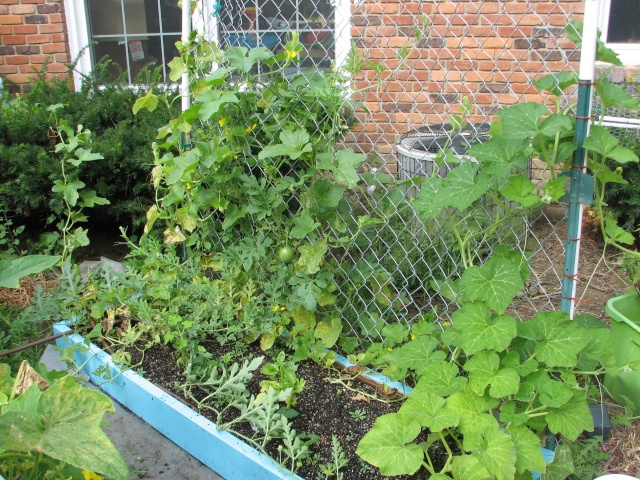 peppers still going hot and heavy!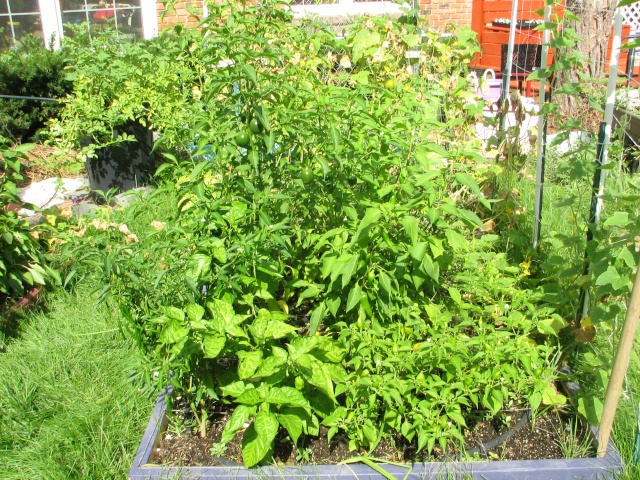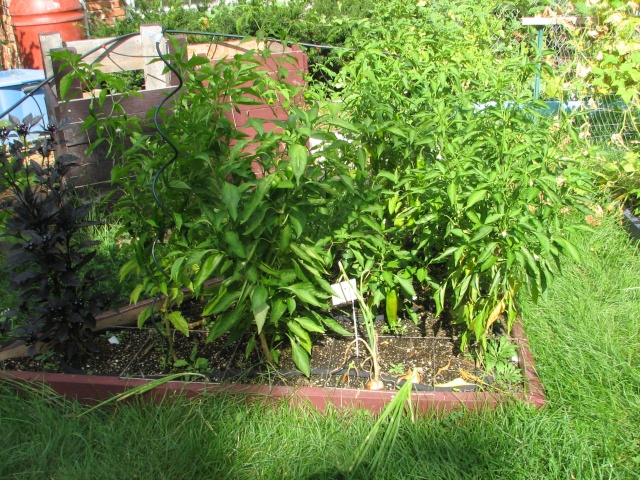 Chocolate congo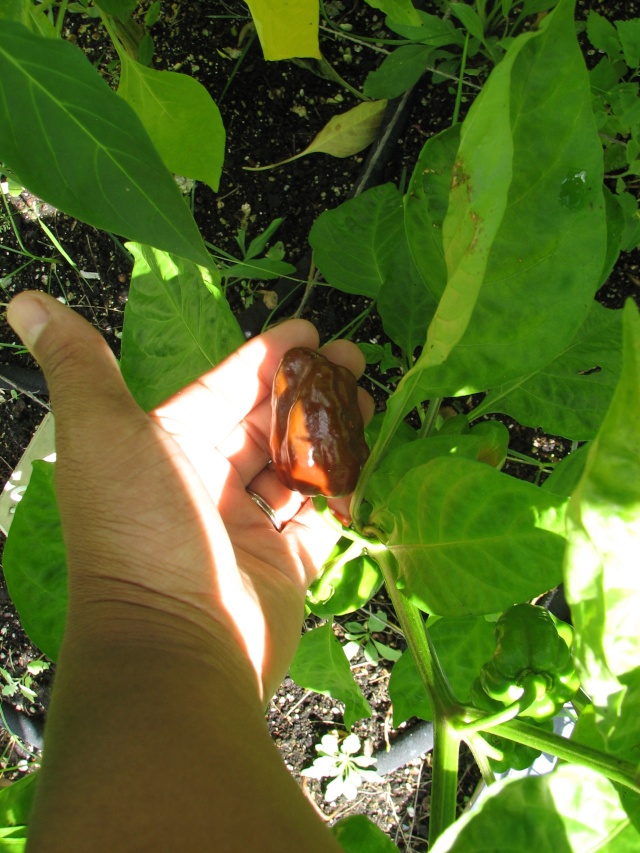 Hatch chili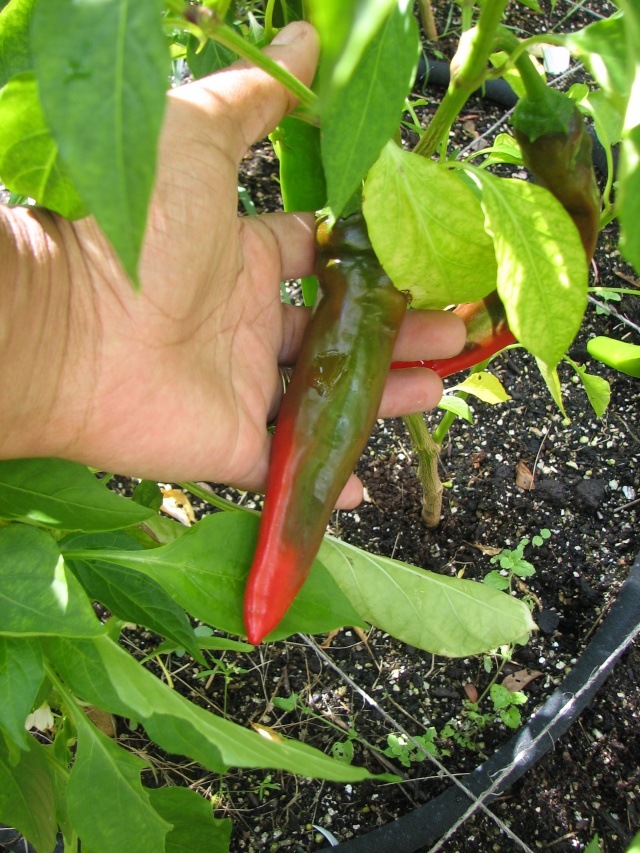 Balloon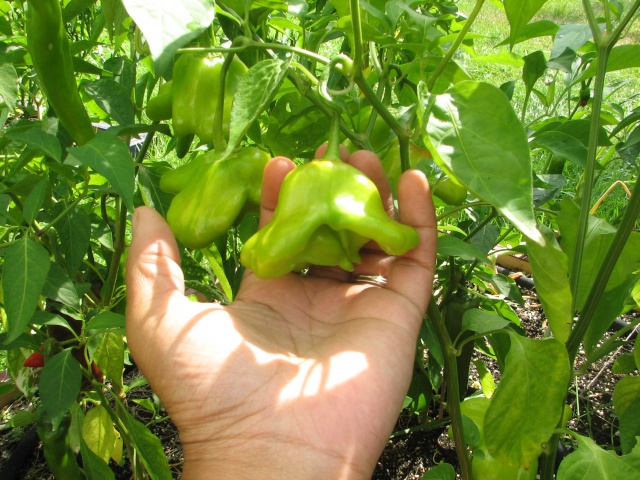 Big Jim Numex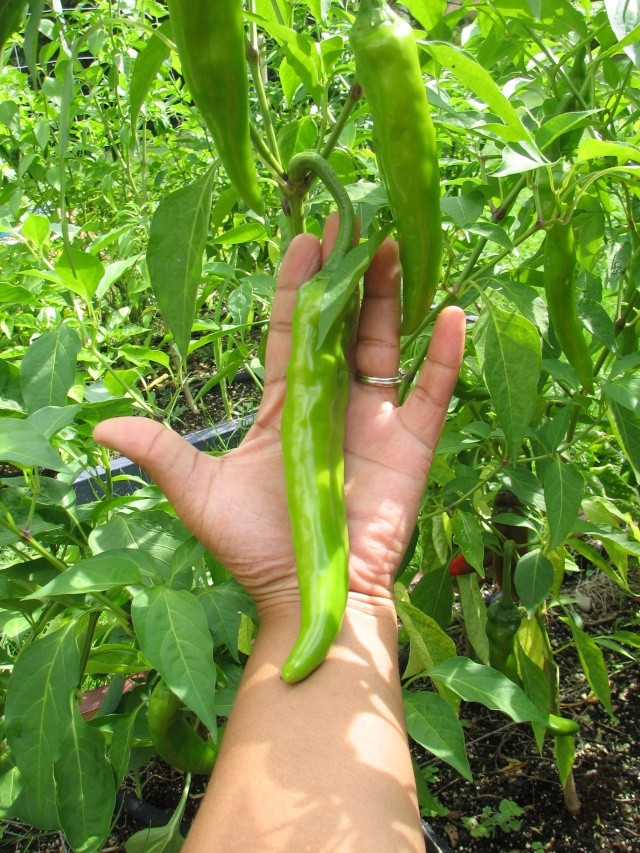 the bigger of the two acron squash I have, stupid late planting, stupid PM, stupid fire...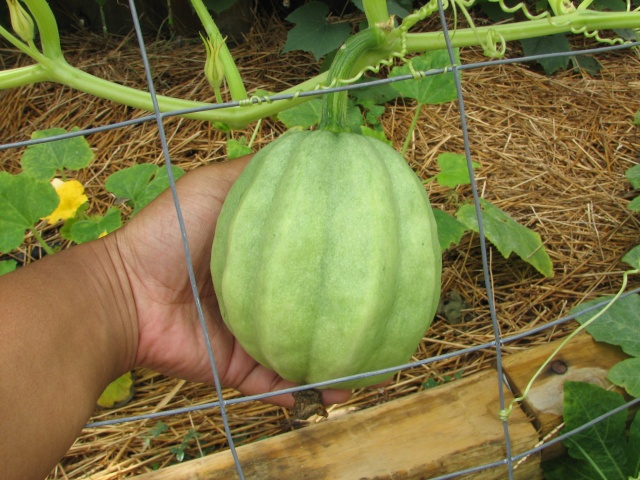 and the best part: Bean Trellis! I got 3lbs of beans today! I also go 3lbs of volunteer cross bred by nature tomatoes. they range from about slight smaller than a dime, yp to a quarter. Time to get drying!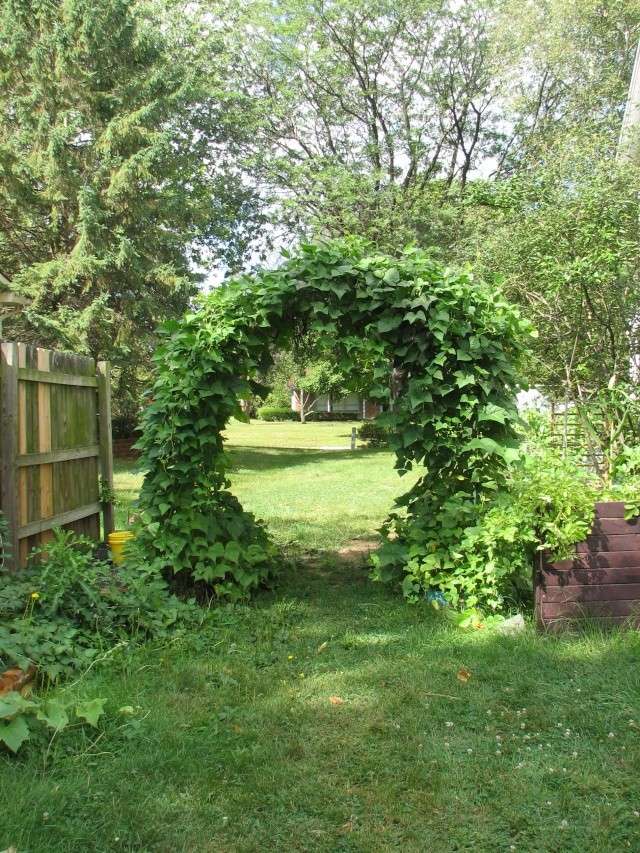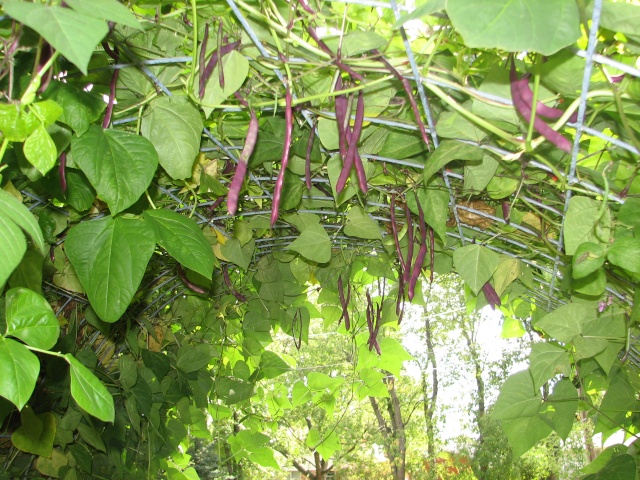 The only flowers that were saved from the fire (most were seed started). Of course my daughter, the princess, picked everything out...PINK
fall seedlings: beets, deeetttrrroooiittt red, bullseye, and golden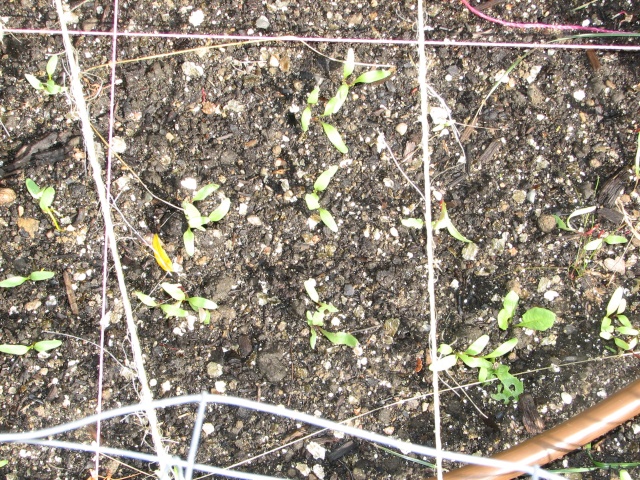 Posts

: 768


Join date

: 2010-03-11


Age

: 37


Location

: Flint Area, Michigan (zone 5a-5b)



I sware-you and your peppers! You're gonna put your row gardening relatives to shame!

How's that T post trellis for maters working out?



Posts

: 7392


Join date

: 2010-02-26


Age

: 64


Location

: yelm, wa, usa



Well, my mother in laws tomatoes are out performing mine 10 fold, but she used all hybrid and determinates, so hers are done and mine are just starting.

I LOVE the T-trellis!!! I know now that some varieties (the pear) may need more than just one square. i planted it near the edge and there is a very angry flower in that square...

Ironic thing is, I have NO idea what to do with all these peppers!



Posts

: 768


Join date

: 2010-03-11


Age

: 37


Location

: Flint Area, Michigan (zone 5a-5b)



Thanks for the lovely stroll through you garden this morn !



Posts

: 247


Join date

: 2010-05-17


Location

: zone 8b, SoCal



Love it! Someday I will have a bean trellis like that! I feel the same way about the peppers...my sweet peppers didn't produce, but the two kinds of hot peppers I had sure did and I haven't had enough ways to use them.



Posts

: 842


Join date

: 2010-04-09


Age

: 41


Location

: southern tip of Texas zone 9



Oh my gosh, I LOVE your bean trellis!!! (I'd love to try something like that, but I fear I'd have to get approval from our architectural review board... sounds like paperwork to me.....)



Posts

: 3350


Join date

: 2010-04-27


Age

: 50


Location

: Manassas, VA - Zone 7a



---
Permissions in this forum:
You
cannot
reply to topics in this forum