on a whim, I picked up a Super Chili Hybrid plant this spring, and it did fairly well. I don't know much about peppers at all. Specifically this variety. I don't know what their texture is supposed to be like, or what to do with them once they ripen. Last week however we had a frost, so I had to pick all my fruits and bring them in to let the ripen inside. They don't seem to be a very "juicy" pepper, they're just sort of dry and wrinkly... are they supposed to be like that?
If they are supposed to be like this...what do I do with them now? Any recipe/preserving suggestions?
Any an all advice would be appreciated by this pepper rookie!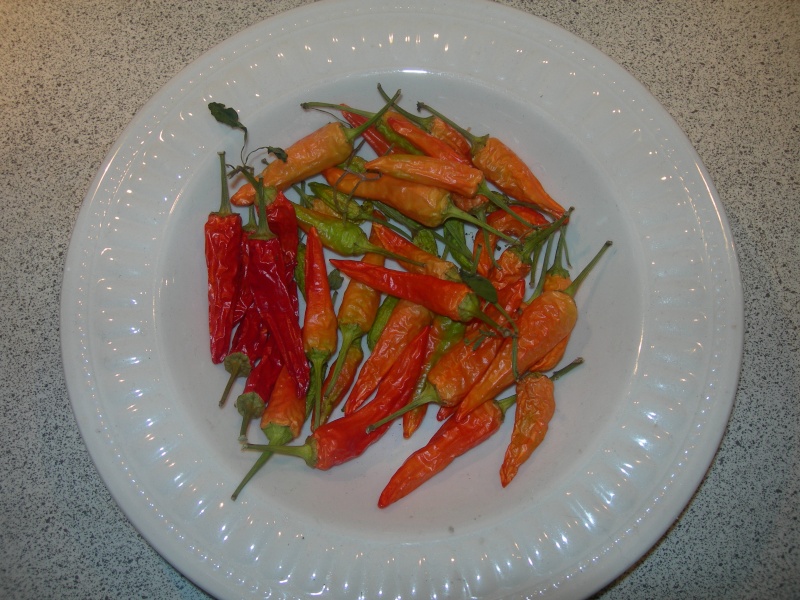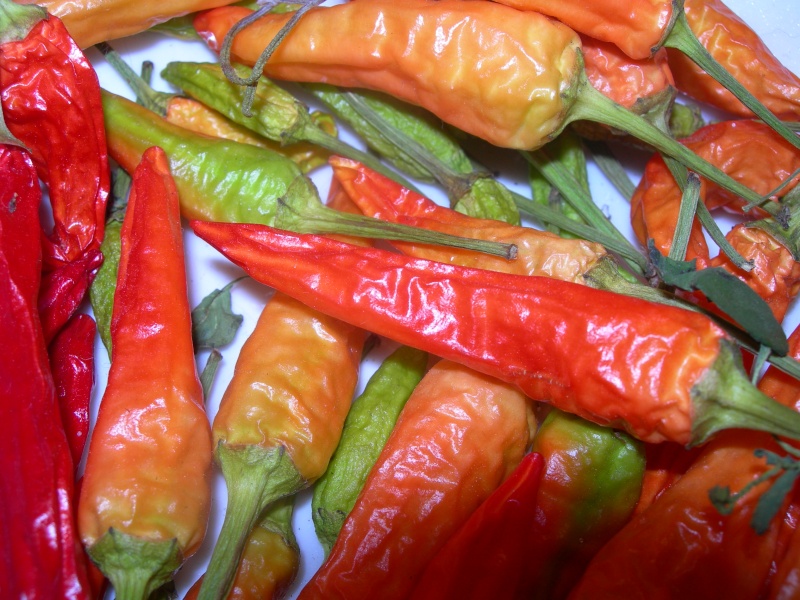 Posts

: 26


Join date

: 2010-04-26


Location

: Edmonton, Alberta, Canada (Zone 3A)



These look like spicy peppers. I use a lot of red pepper flakes during the winter for zing in food. In the past, when I grew similar peppers, I would string them with needle & thread and hang them in my kitchen and use then as necessary. Click this
LINK
to see what I mean.
Last edited by camprn on 9/27/2010, 6:58 pm; edited 1 time in total

Forum Moderator Certified SFG Teacher




Posts

: 14165


Join date

: 2010-03-06


Age

: 55


Location

: Keene, NH, USA ~ Zone 5a



Exactly what I was going to suggest... string them and dry them... you can chop them or grind them once they are dry. They're called "Ristras" down this way, and are a great way to store peppers to use through the year. you can make ristras of pretty much any peppers, but the smaller, drier ones will work the best. (I don't think they're recommended for sweet peppers, though)



Posts

: 530


Join date

: 2010-03-21


Age

: 66


Location

: Colorado Springs, CO Zone 5b



I put a couple of batches on my smoker after I had seeded them. When they were kinda smoky, I move them to the dehydrator, and food processor. I ended up with some great chili powder. It's almost chili season here...



Posts

: 440


Join date

: 2010-05-25


Location

: Beaver Dam, Kentucky, zone 6a



---
Permissions in this forum:
You
cannot
reply to topics in this forum