Per Ander's suggestions, I ordered and received potato onions a while back from SESE. Today I received both an email and voice mail from them; they were following up on the transaction to make sure everything was good for me.

+1 for doing good business!



Posts

: 7392


Join date

: 2010-02-26


Age

: 64


Location

: yelm, wa, usa



Yay! Good to know!

Hey Boffer...I know you planted those a while back...did they sprout on you? I havent planted mine yet.
Uh...sprouting you ask...they're looking good for...oh, say March or so! LOL If I seal up the ends of the covered wagon, I wonder how many gallon jugs it would take to prevent freezing them too badly!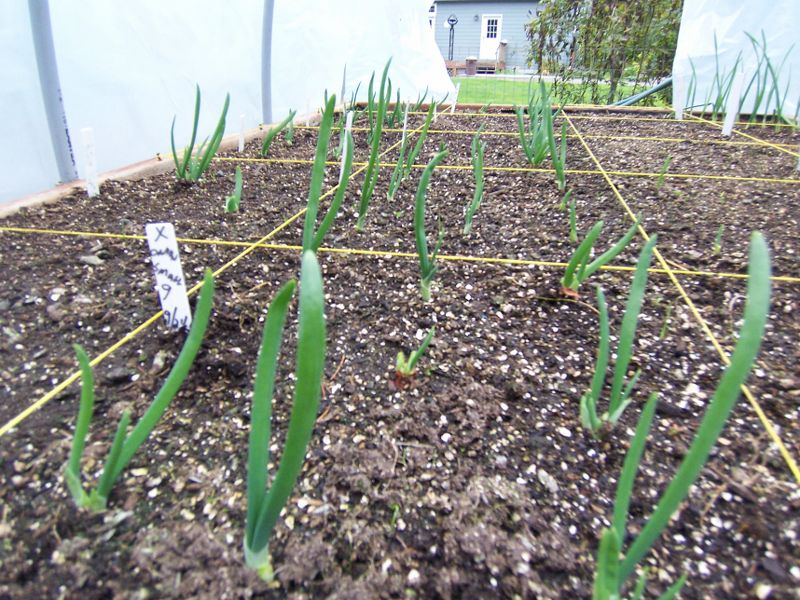 Posts

: 7392


Join date

: 2010-02-26


Age

: 64


Location

: yelm, wa, usa



Mine are still sleeping in their package.

Tell you what, though, my onions that I bought at the feed store and did horrible all year so far, are finally perking up. Wonders will never cease.
Hmmmm......veddy veddy interesting.....I think imma be waiting a little while longer to plant those!

The instructions I got with mine told me to plant around Thanksgiving time, for Virginia. That is pretty cool re: the email and voicemail; I haven't gotten either, though I have gotten several electronic newsletters from them.
Megan..I think you are warmer than me...I think if we just get our daytime temps down a bit it will be ok...we are still having really nice beautiful 60 degree days. When we get under 50 for a high I think I will plant them.
I think the idea is to keep too much growth from occurring before hard frost. I will have to go back and look at the flyer they shipped with.

We are still having temps into the high 60s and low 70s during the day, but getting our first scattered frost warning tomorrow night. I'm a little worried this may be a cold winter.
The OFA says we're on the line between cold and dry, and cold and wet for this winter. Hubby says the operative word in both is "c-o-l-d". I'm still debating on when to plant my onions. We've had such a late summer, I worry that when it finally gets cold, it will get really cold, yet if the warm days continue I'd rather mine didn't get more growth than they have to. I usually plant by the moon phase and it's right for planting root crops next week, so I may go ahead and put mine in then. (Since I have extra onions, maybe I should plant some now and wait until mid-November for the rest.) Jennie, you're far enough north that yours should be fine to go in the "ground" any time now.
Boffer, that's a nice crop of onions you've got there. I wouldn't worry too much about them. They're pretty tough. You may lose some of the growing tops to freezing weather but they should come out of it okay in spring as long as you protect them if the temps get extremely cold. Do you get temps in the teens there?
Did you see my posting on the onion thread about SESE sending me a double batch of onions? (Maybe it was a sales commission for getting them so many sales.)




Posts

: 1450


Join date

: 2010-03-16


Age

: 62


Location

: Southeastern Missouri (6b)



---
Permissions in this forum:
You
cannot
reply to topics in this forum