I think I have finally hit the wall with my tomatoes. PNW is not a good place to grow them, but I did have several ripen during October. I am now ready to pull the last plants out and make a bit of relish from the green tomatoes.

The sugar snap peas, cucumbers and pole beans have already been pulled and those areas cleaned up. Hope to get the rest of the old SFG cleaned up, weeded and the Artichokes and Strawberries mulched with straw very soon.

My fall planting of broccoli and cauliflower survived the first round of cabbage worms, but they still have a way to go.

The garden is near the far end of our lot and with the seasonal rain that has started here, I prefer to keep my daily salad greens really close. (and me dry) Several varieties of lettuce continue to be harvested from my front porch where they are planted in MM filled containers. All of my baby pac choi has been pulled, cleaned and eaten. It was so good.

Still waiting for my three Table Tops so I can begin growing in MM instead of the amended soil in my old SFG, based on the first SFG book. DH got caught up in a few projects and has not yet started the TTs but most of the materlials are ready and waiting for him

Fall Asparagus crowns have not yet arrived. Garlic, Shallots, Walking Onions have arrived, but not yet planted. Hopefully everything will be done no later than Nov 10th.



Please let us know how your garden grows. Pictures are always welcome.









Posts

: 3141


Join date

: 2010-06-10


Age

: 70


Location

: Coastal Oregon, Zone 9a, Heat Zone 2 :(



12 small broccoli plants-they all have small heads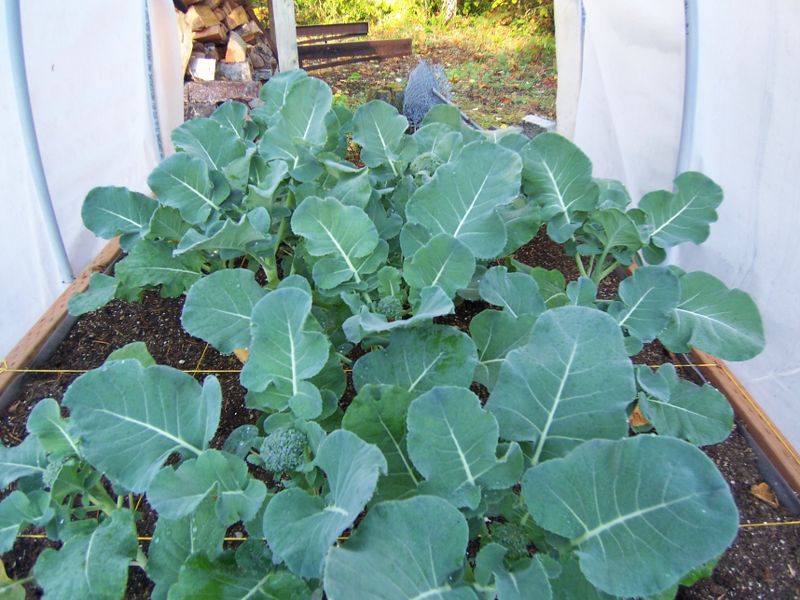 10 squares of carrots in winter storage/one square of parsnips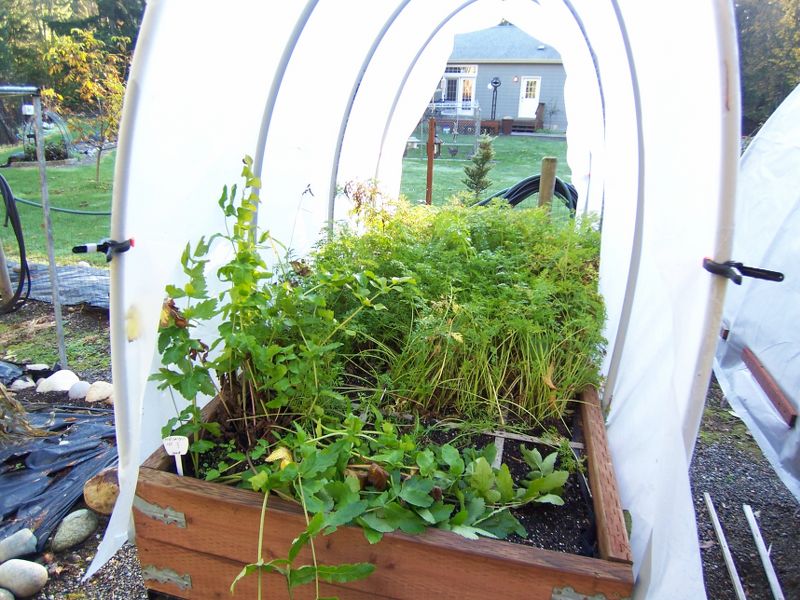 Potato onions on the left half and garlic on the right. I guess time and weather will tell me if I planted them too early.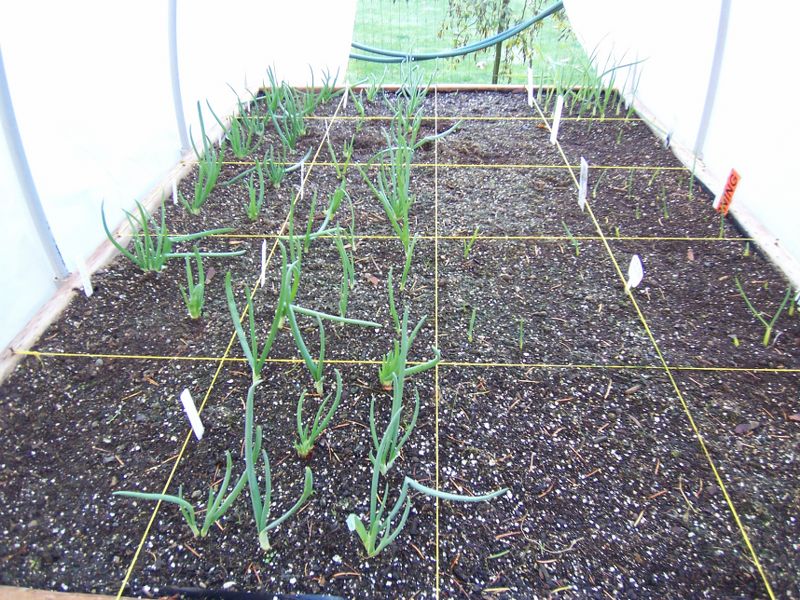 The last of the lettuce and spinach in among the strawberries.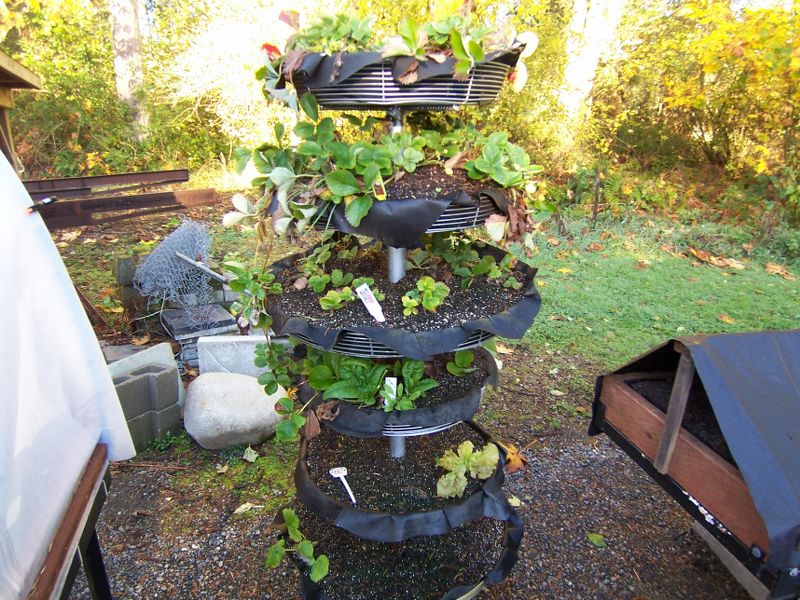 Tabletops put to bed.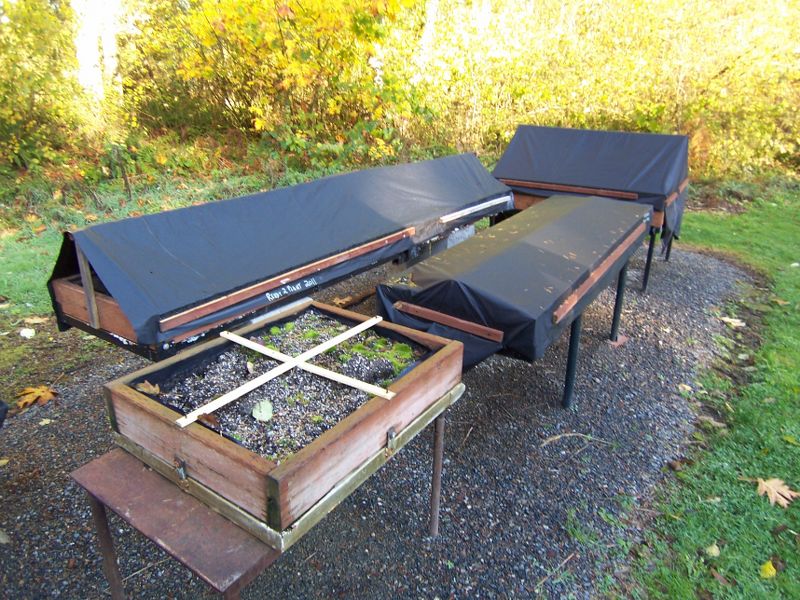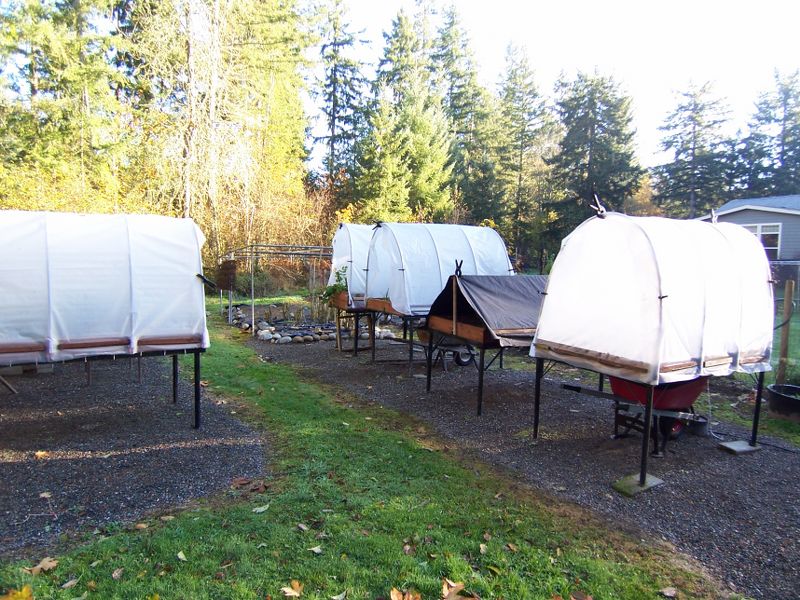 16 squares of beets in winter storage.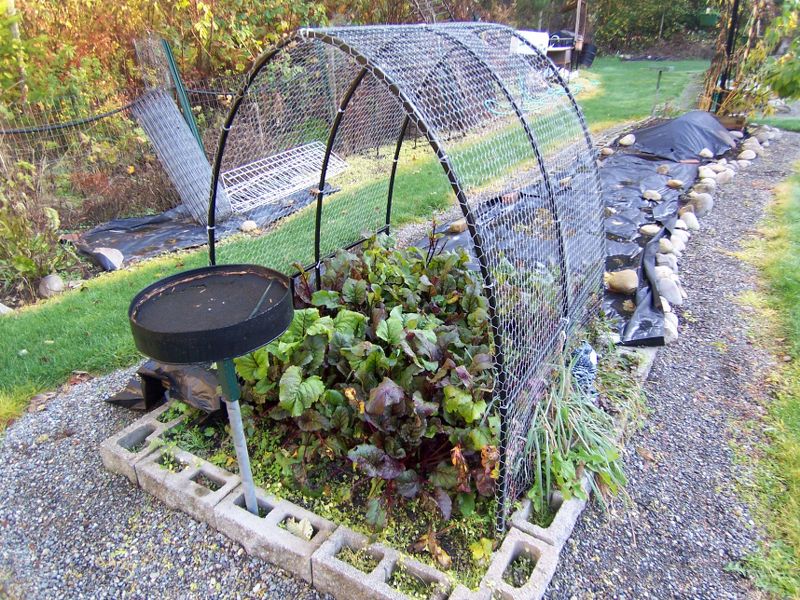 I have three BS plants left to harvest after another frost or two.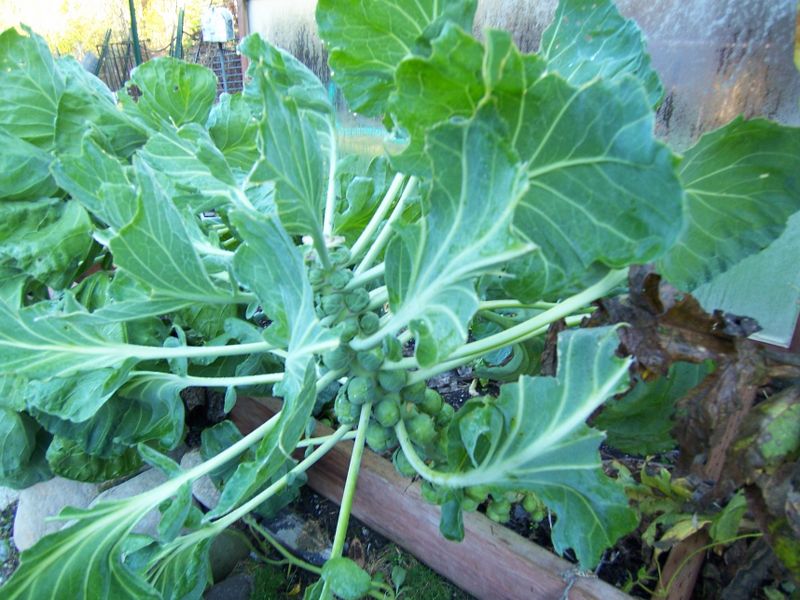 Here's to better weather in 2011



Posts

: 7392


Join date

: 2010-02-26


Age

: 64


Location

: yelm, wa, usa



Boffer

Explain the fourth picture. How did you build it? Does it turn? What happens to it in the wind?

Wendy



Posts

: 16


Join date

: 2010-09-22


Age

: 54


Location

: Oklahoma



Weather or not, Boffer, that is a lovely harvest!




Posts

: 3350


Join date

: 2010-04-27


Age

: 50


Location

: Manassas, VA - Zone 7a



No, it doesn't turn because I didn't think of it! Darn!
Here's a pic from late May so you can see the bottom.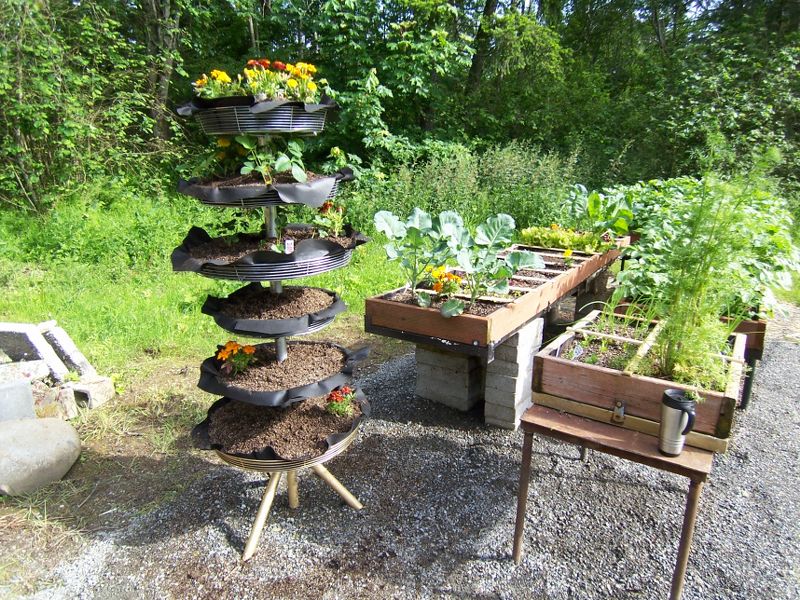 It's made from fan cages that had dead motors, a chain link fence post, rebar, and some misc 'stuff'. The bottom of the legs have outrigger feet on them. I didn't think about wind; I'll be finding out soon enough though. One of the reasons I cover my beds is the high winds I get in Nov-Dec that fill the beds with fir needles.



Posts

: 7392


Join date

: 2010-02-26


Age

: 64


Location

: yelm, wa, usa



Very Nice BS!!!

Everything looks FAB!

Forum Moderator Certified SFG Teacher




Posts

: 14111


Join date

: 2010-03-06


Age

: 54


Location

: Keene, NH, USA ~ Zone 5a



@camprn

wrote:Very Nice BS!!!

Everything looks FAB!
I think we could even say that boffer is the king of BS.





Posts

: 2467


Join date

: 2010-05-05


Age

: 61


Location

: Warner Springs, CA USDA Zone 8a, Sunset Zone 7 (I think)






Posts

: 3141


Join date

: 2010-06-10


Age

: 70


Location

: Coastal Oregon, Zone 9a, Heat Zone 2 :(



---
Permissions in this forum:
You
cannot
reply to topics in this forum