This is my first year so I am not sure what I am encountering with my red and green cabbage and brussels sprouts. Please advise


I followed Boffer's instructions on how to upload pics, I hope it works.
Last edited by rjsehm6 on 11/5/2010, 5:50 pm; edited 1 time in total
Okay, I clearly did not do this right. Back to the drawing board.
sorry -- that webpage links to a site describing pests and how to manage them.

Maybe I'm being really thick today -- what problem are you having?



Posts

: 1023


Join date

: 2010-03-03


Location

: West Central Florida



Okay, think I figured it out. Let's try this again: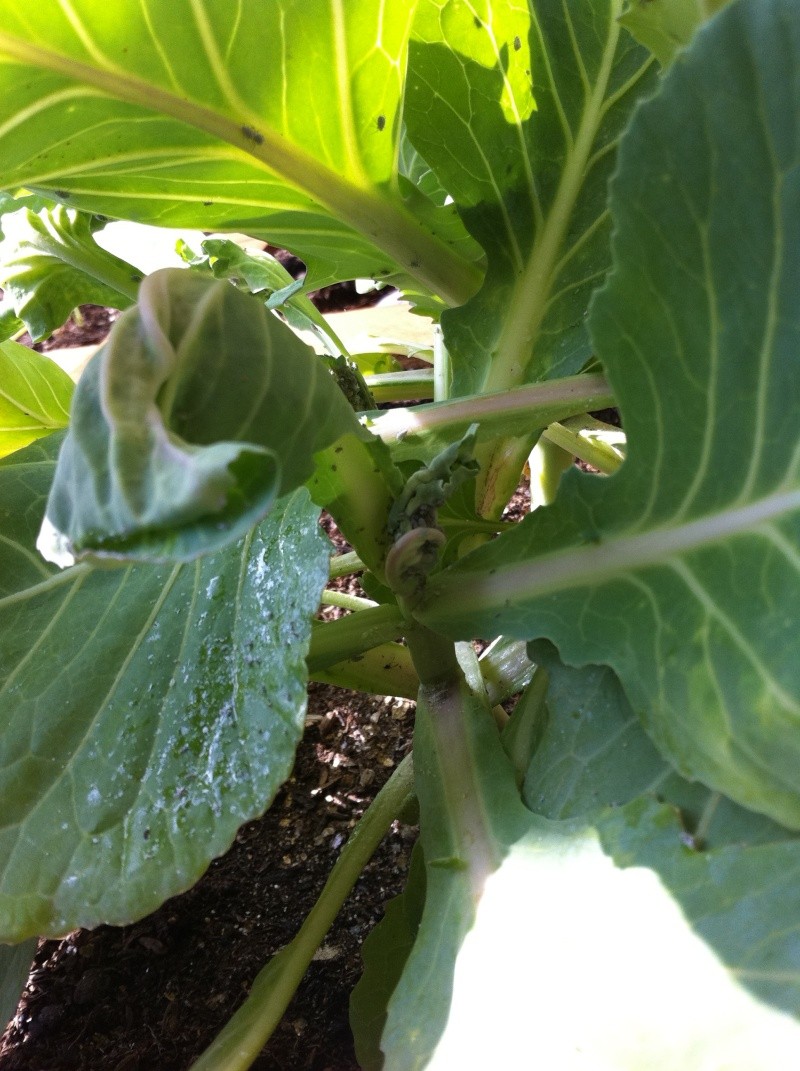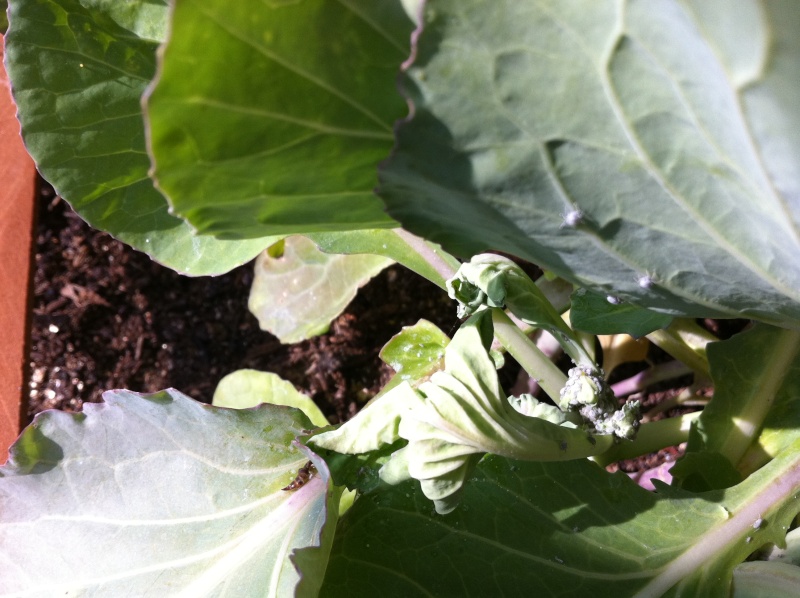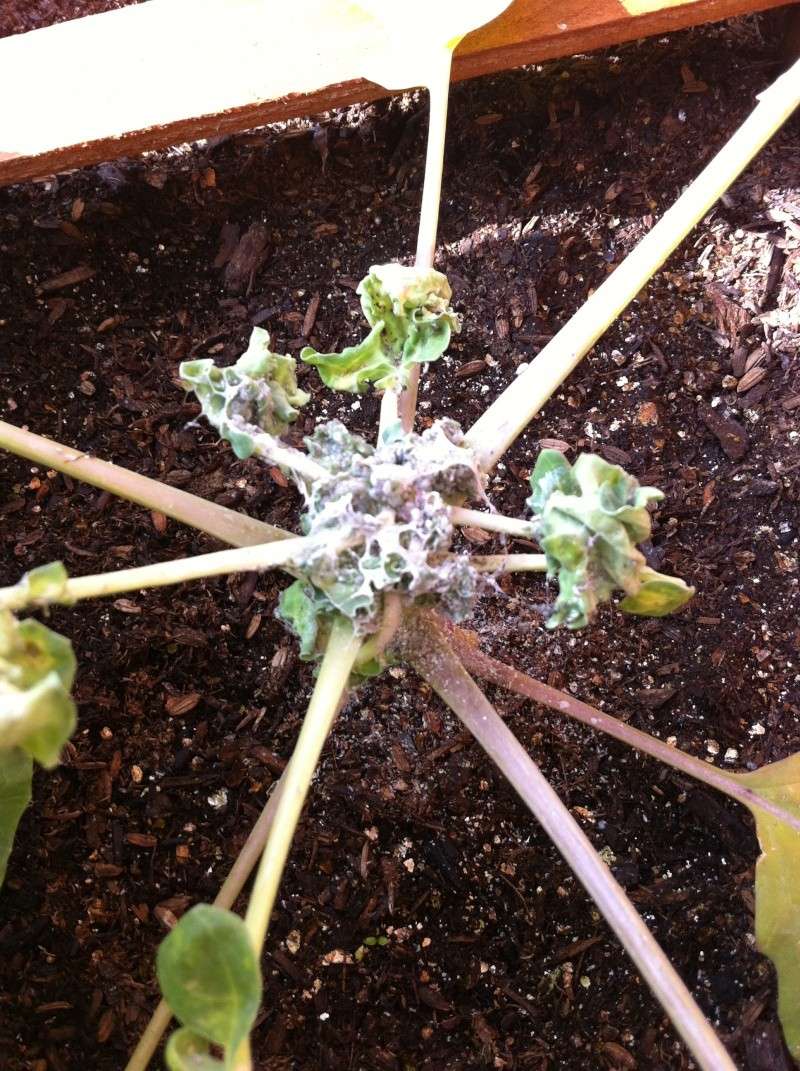 In the first 2 photos I see aphids. I really cannot see whats going on in the 3rd photo, what's all the white stuff? rot or webbing? maybe mealy bugs.

Forum Moderator Certified SFG Teacher




Posts

: 14165


Join date

: 2010-03-06


Age

: 54


Location

: Keene, NH, USA ~ Zone 5a



Second photo looks like mealy bugs on the backside of the top right leaf, but there is something else on the lower left leaf and that bug has little stripes.
Third photo, I don't know.
These links have information on
identifying
and
treating
both Aphids and Mealy Bugs.
The treatments are similar I think, soap and water spray, with maybe a little vegetable oil in the mix.
Aphids
MEALY BUGS
First thing is to wash the bugs off, whether they are aphids or mealy bugs, using a firm spray of water. Not like a pump bottle, but from your hose with a spray nozzle on it. Of course you don't want to break your plants down

I spray on both the top and bottom of the leaves of the plants with a soap,oil, water mixture. I use a mixture similar to those shown on the links.
We have a lot of people with loads of experience on this forum and they may have additional information or suggestions.



Posts

: 3141


Join date

: 2010-06-10


Age

: 70


Location

: Coastal Oregon, Zone 9a, Heat Zone 2 :(



Thanks. I knew I could count you guys to help me figure this out. If more pics are needed just let me know. In the meantime, any more comments or guesses are welcome. Thanks again
On that third photo, I think I'm seeing webbing.... 4 p.m. to just about 6 p.m. on the clock dial, with the stem as the center of the "clock". Is that a spider web or pest action?



Posts

: 3350


Join date

: 2010-04-27


Age

: 50


Location

: Manassas, VA - Zone 7a



I know roses, miniature in particular, get these little mites that are webby like that....I'd use some BT in a soap oil spray to start with..



Posts

: 383


Join date

: 2010-04-08


Location

: Florida Panhandle



---
Permissions in this forum:
You
cannot
reply to topics in this forum