Happy birthday 'neighbor'!
I made you a cake, but the dog ate it. I bought you balloons, but the wind blew them away. I bought you a card, but I spilled coffee all over it.
I guess you'll have to settle for a great big ol' bone crunchin' cyber birthday hug

Thanks for all your insightful contributions to the forum.
Posted on birthday eve cause you get up earlier than me



Posts

: 7392


Join date

: 2010-02-26


Age

: 64


Location

: yelm, wa, usa



Happy Birthday

another year older and deeper in debt lol



Posts

: 459


Join date

: 2010-03-02


Age

: 42


Location

: New Port Richey FL.




Happy birthday Deb

I really enjoy your contribution to the forum
Cheers from Ray down under




Posts

: 122


Join date

: 2010-03-02


Age

: 71


Location

: Paynesville, Victoria, Australia



Deb: I hope you have a very happy BD. Any party planned? I count any day I look down on the daisies much better than the day I look up at the roots.

God Bless, Ward.

Certified SFG Instructor




Posts

: 935


Join date

: 2010-02-26


Age

: 67


Location

: Wake, VA



Doing the garden
Digging the weeds
Who could ask for more?

Will you still need me will you still feed me?
When I'm 64?

Thank you! I am only 53 today, not 64 (in case the comparative statement sounds goofy) but already know that there is one thing more I could ask for after a day of doing the garden and digging weeds (hey, I still have the herb and Lavender gardens), It's friends who will share the bottle of wine that comes with the birthday party. Makes me forget for a few minutes about my old back after doing the garden, digging the weeds. Tonight I'll lift my glass to each of you who love the season of dirt in their fingernails, who find themselves cheering because something green is poking through the mel;s mix, and who get excited because they have found a cheap source of vermiculite. Cheers! May the sun shine bright on your tomatoes and your backs stay strong.
Deborah ....I thought I saw a bouquet of balloons floating on the wind.
Aw, Deborah, you make me want to come over and garden with you! Happy birthday. You are part of why I love this place -really!

Martha



Posts

: 2188


Join date

: 2010-03-03


Age

: 60


Location

: Acton, Massachusetts Zone 5b/6a



Martha that is probably the best birthday hug I've got all day (but the day is young and my boys are still in bed)

Thanks so much!!
Steve T I just saw that your very first post is on this thread for me.
Buddy
! Am I ever blessed.
Thanks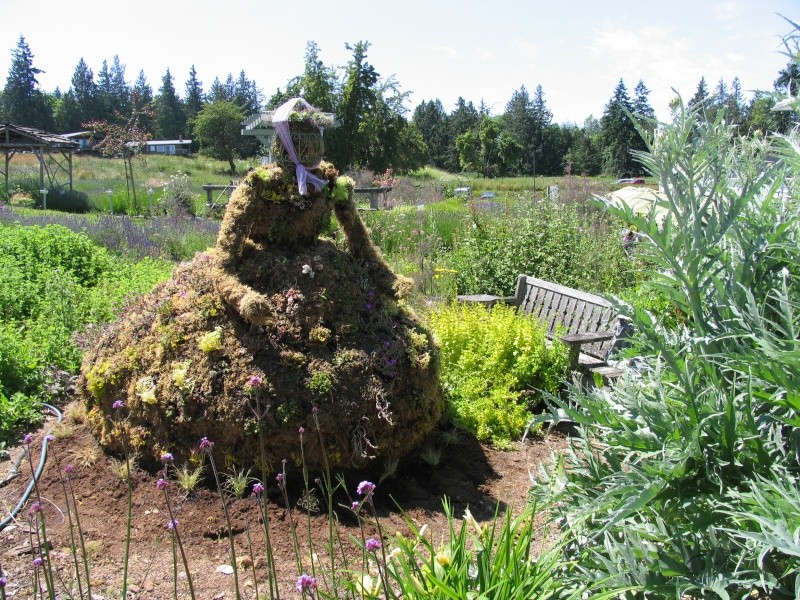 Happy Birthday
Lavender Debs
! May all your candles be



.
Playing in dirt sure beats taking a dirt nap! May you play in dirt for many more years.

Certified SFG Instructor




Posts

: 765


Join date

: 2010-03-05


Age

: 77


Location

: Cleveland Heights, Ohio (5b)



Happy Birthday! You rock!



Posts

: 65


Join date

: 2010-03-10


Age

: 34


Location

: Rhinelander, WI



I sense a theme developing here, so....

it's better to be over the hill, than under it...



Posts

: 7392


Join date

: 2010-02-26


Age

: 64


Location

: yelm, wa, usa



---
Permissions in this forum:
You
cannot
reply to topics in this forum