Every so often someone asks for a list of abbreviations that are sometimes used on the forum. In order to keep the list short, this list is just for seniors. I received this in an email...source unknown.


Since Seniors are texting and tweeting, there appears to be a need for a STC (Senior Texting Code).

ATD: At The Doctor's

BFF: Best Friend Farted

BTW: Bring The Wheelchair

BYOT: Bring Your Own Teeth

CBM: Covered By Medicare

CUATSC: See You At The Senior Center

DWI: Driving While Incontinent

FWB: Friend With Beta Blockers

FWIW: Forgot Where I Was

FYI: Found Your Insulin

GGPBL: Gotta Go, Pacemaker Battery Low!

GHA: Got Heartburn Again

HGBM: Had Good Bowel Movement

IMHO: Is My Hearing-Aid On?

LMDO: Laughing My Dentures Out

LOL: Living On Lipitor

LWO: Lawrence Welk's On

OMMR: On My Massage Recliner

OMSG: Oh My! Sorry, Gas.

ROFL... CGU: Rolling On The Floor Laughing... And Can't Get Up

SGGP: Sorry, Gotta Go Poop

TTYL: Talk To You Louder

WAITT: Who Am I Talking To?

WTFA: Wet The Furniture Again

WTP: Where's The Prunes?

WWNO: Walker Wheels Need Oil

All that being said, I want to retire near this place: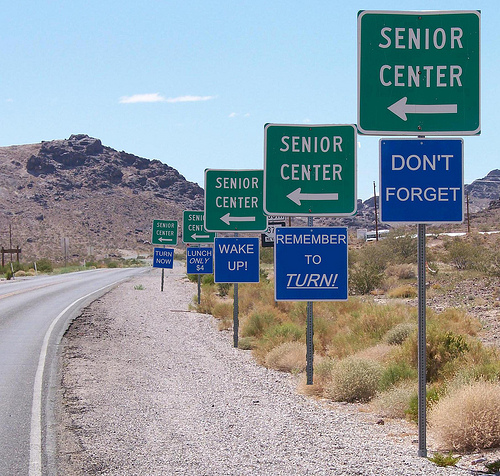 Posts

: 7392


Join date

: 2010-02-26


Age

: 63


Location

: yelm, wa, usa



I just made that cup of coffee, dangit

I'll be back after I clean the monitor.
Thats some funny stuff



Posts

: 1012


Join date

: 2010-08-27


Age

: 47


Location

: Wesley Chapel, Florida (Zone 9)



@ander217

wrote:Don't forget my most frequently-used one, CRS.
What does CRS mean again?

I think I acquired that affliction in my thirties!



Posts

: 7392


Join date

: 2010-02-26


Age

: 63


Location

: yelm, wa, usa




Forum Moderator Certified SFG Teacher




Posts

: 14039


Join date

: 2010-03-06


Age

: 54


Location

: Keene, NH, USA ~ Zone 5a



Just passed this on to my mom who just started texting. I'm waiting for her to start using some of these. Also great because she is an RN. Thanks for the laugh Boffer!



Posts

: 192


Join date

: 2010-10-24


Age

: 33


Location

: Georgetown, KY Zone 6a



CRS = Can't Remember Stuff (or something simlar to stuff)



Posts

: 3141


Join date

: 2010-06-10


Age

: 69


Location

: Coastal Oregon, Zone 9a, Heat Zone 2 :(



---
Permissions in this forum:
You
cannot
reply to topics in this forum