Happy Holidays to one and all!

We feel truly blessed this year having come across this site and the fantastic work of Mel, his wife and all of you as a part of the SFG Foundation.
Last year we spent months of time, sweat and an embarrassingly large amount of money trying to improve our soil and grow a garden here at home in the Caribbean
. Due to the economy, we were trying to cuts costs...boy do we feel silly now
.
We terraced the whole yard, added sea moss, miracle grow, peat moss, pro mix, compost, local manure you name it and only one tomato plant grew (then keeled over) and a Russian kale succeeded...In an epiphany my roomie said, maybe we should take the temperature of the soil. LOL at 1 1/2" deep it was 102.6F!!!! But that was last year...over, done, adios
.
Take a look at what we have done in only the past 2 months (raising most of the beds off of the hot ground) since building and planting our SFG. We have a total of 117 SF and more in progress all built from the local dump. The soil was again an investment and one of the biggest lessons learned was you HAVE to water in the morning and evening (and afternoon as well if getting too hot) and many commercial seeds from North America do not work as their parent plants are acclimatized to a more moderate area.
Ok, nuff said, you can probably tell we are over the top excited. Hope you enjoy the pictures and prosperous new year Square foot gardening to all

!
Uh oh, how do I add my images

???
Cold Cucumber Soup - Look in Recipe Section - Incredible!
[img]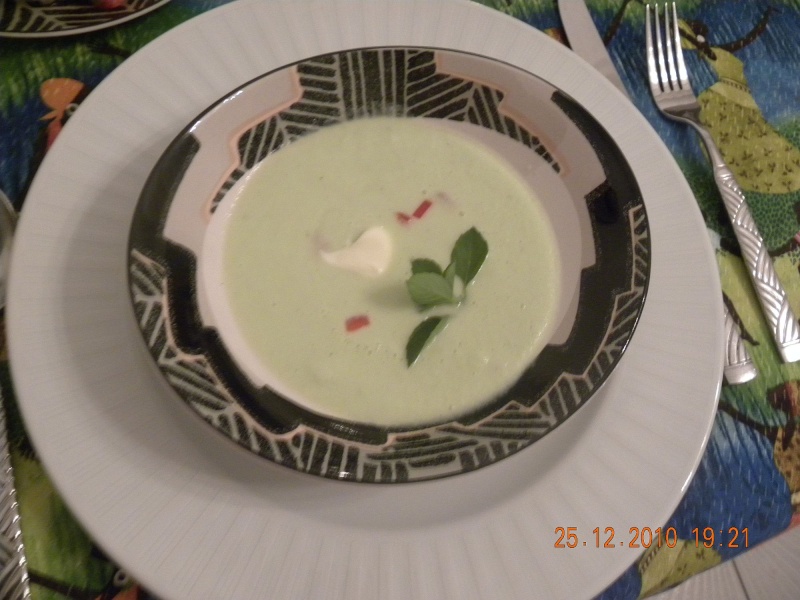 [/img]
Got it figured out..ha ha
!
One Cuke or Two?

Cukes, Basil, Thyme and Lettuce
Male zuccini flower, broccoli, Pak Choy (stuffed the flowers for dinner, OMG!)

A few of the 102 tomatoes coming


Three of the raised beds (we'll compost the wooden bottoms after the season)

Lettuce, Broccoli, Cukes & Carrots

Baby Bok Choy

Veggies used for Xmas

A good Egg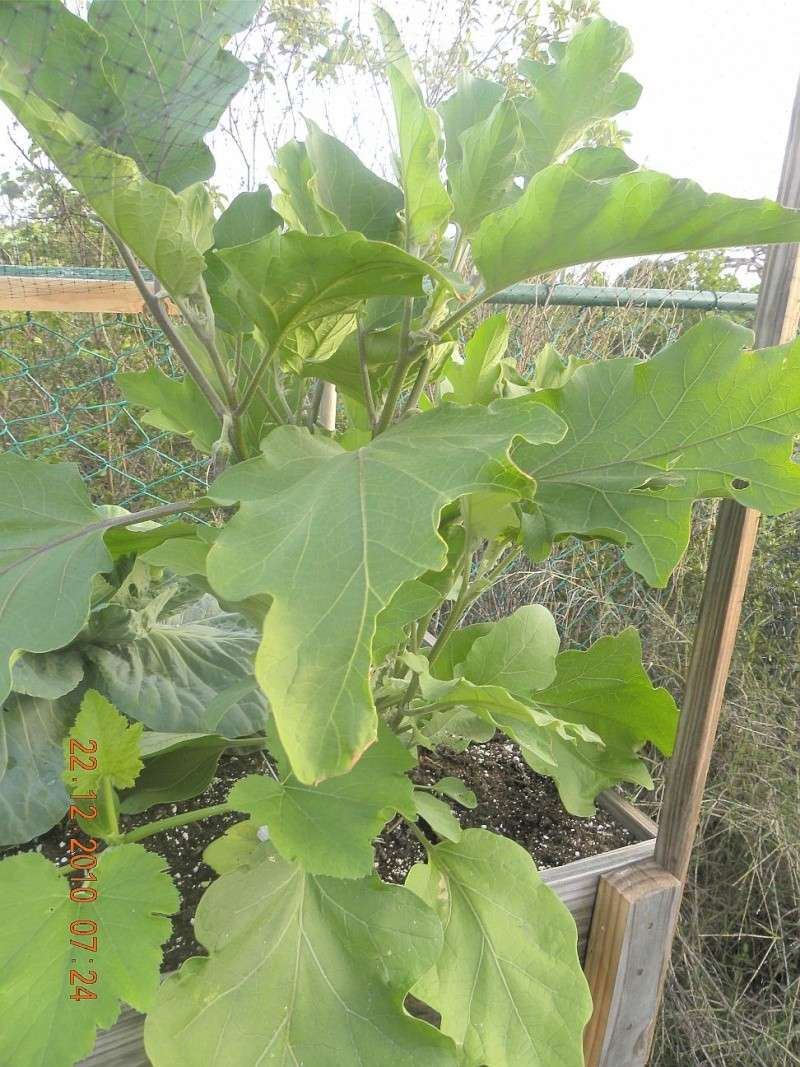 Any thyme you like

My prize cabbage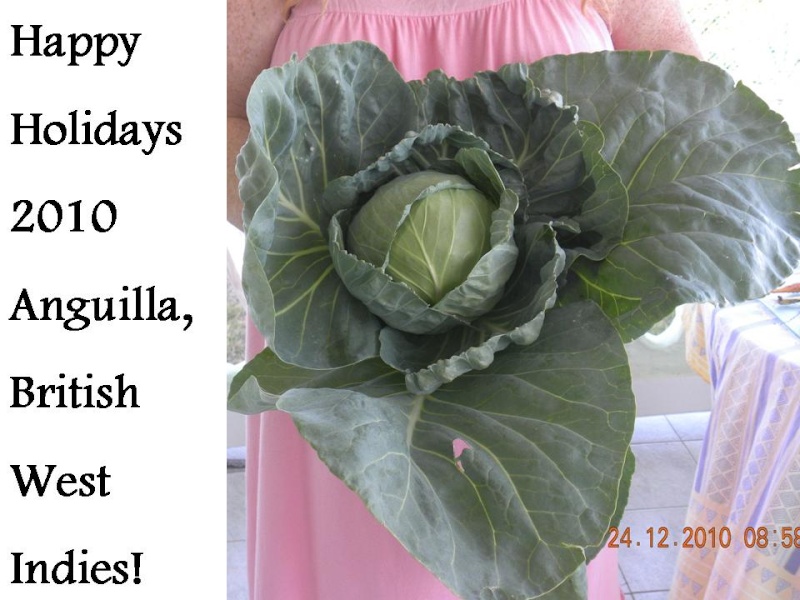 Last edited by naturesvr on 12/26/2010, 12:39 pm; edited 1 time in total



Posts

: 4


Join date

: 2010-12-26


Location

: Anguilla, British West Indies (Caribbean)



Beautiful. Can hardly wait to see more. Thanks so much.



Posts

: 2054


Join date

: 2010-03-03


Age

: 60


Location

: Everett, WA USA



Oh my gosh. How BEAUTIFUL... what a fantastic first harvest. Congratulations!!!
Welcome to the forum and to SFG, looks like you're having a fantastic season.
And happy holidays to you, too!




Posts

: 3350


Join date

: 2010-04-27


Age

: 50


Location

: Manassas, VA - Zone 7a



Lovely! Everything looks amazing! Looking forward to seeing more from your garden! Congrats on the success!



Posts

: 378


Join date

: 2010-03-04


Age

: 36


Location

: Glendale,AZ



Thanks so much for sharing your beautiful photos. It's a little glimpse of gardening heaven for me, while looking outside at the dusting of snow and freezing temps here.
Welcome to the forum, and cheers to you for overcoming your climate problems and raising such a wonderful SFG.

(I couldn't find the cold cucumber soup recipe under soups. Am I looking in the wrong place? It looks yummy.)



Posts

: 1450


Join date

: 2010-03-16


Age

: 62


Location

: Southeastern Missouri (6b)



We would like to say thank you to Lavender Debs, Megan, Duhh and Ander217 for your encouraging comments and letting us know there are great persons out there we can turn to when we have a challenge. Sending warm thoughts

!



Posts

: 4


Join date

: 2010-12-26


Location

: Anguilla, British West Indies (Caribbean)



---
Permissions in this forum:
You
cannot
reply to topics in this forum