During a brief hole in the clouds I went out to putz in the garden. While cleaning up a big pot of comfrey I found a forgotten shallot stuck in the pot before the comfrey hid it under lush leaves. Poor little thing was still trying. No bigger than my thumb, I set her free and transplanted into box #2 where the rest of her sisters lived.

Is she the first plant of 2011 or the last of 2010? Who knows (who cares)?

The official start of the 2011 season will come on New Year's Day when I start a six pack of lettuce (even though it will be seed from 2010) and another of spinach. I may hit "send" on my bulkie TSC order. More fun than fire-works!

Deborah....done with ho ho and itchen to hoe.

Unsettled is the word used for today's weather. The wind is shifting from the southerly pineapple express south winds to a northwestern breeze with the scent of snow. Squishy ground under drizzly skies. 45/38



Posts

: 2054


Join date

: 2010-03-03


Age

: 60


Location

: Everett, WA USA



Lavender Debs wrote:The official start of the 2011 season will come on New Year's Day when I start a six pack of lettuce (even though it will be seed from 2010) and another of spinach.
How is this planting working out?
I planted on 1/15 in my heated soil, covered wagon, tabletop. The seeds germinated like crazy. But the seedlings are getting tall and spindly and falling over. Not enough sunlight OUTSIDE! My 'control' seedlings (no heat) are coming along a whole lot slower, but will probably flourish, eventually.
It's fun to plant early, but I don't know that that translates into earlier harvests.



Posts

: 7392


Join date

: 2010-02-26


Age

: 64


Location

: yelm, wa, usa



I have found that sometimes planting seeds a bit early is too early. In another few weeks there will be another hour of daylight, that will surely help.


Forum Moderator Certified SFG Teacher




Posts

: 14165


Join date

: 2010-03-06


Age

: 55


Location

: Keene, NH, USA ~ Zone 5a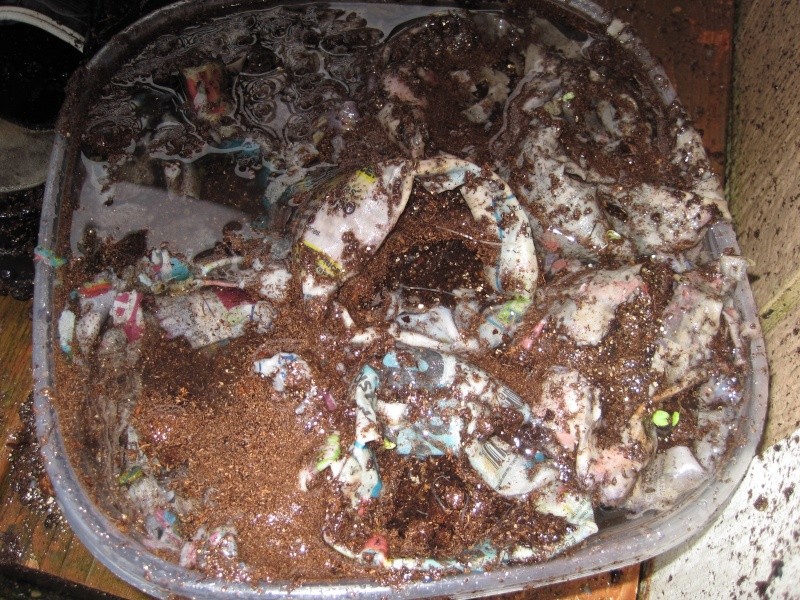 As of today
. The problem with these poor babies is neglect. I had to substitute for a teacher who was more than sick. Around Thanksgiving she had an infection in the lining of her lungs. She and her doc thought they had taken care of that when they found that the lining of her heart was infected (over all of December and most of January.... she is out again this week but since it is Valentine's Day in a small school, her kidd-0's are with the high-school for a school party so that I can be home). Usually I set up my SADDs light (big, multi spec) for my seedlings in winter and they do fine. I have just been too busy to clear the dresser top for them.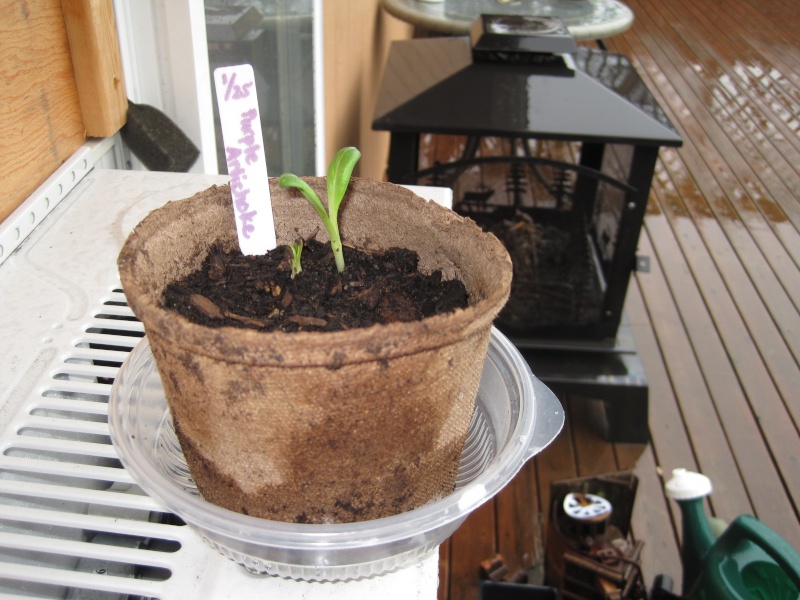 This is an Artichoke that was started at the end of January. I have taken her out every day that is above 45 and bring her in again at night. She is doing far better (mostly because she took longer to sprout so that I was home with her). I was unable to give many of these seeds away so I'll take Travis Sailing's advice (West Side Gardener) and start the rest for Washington's Birthday.
Deborah... Thanks for asking and Happy Valentine's Day



Posts

: 2054


Join date

: 2010-03-03


Age

: 60


Location

: Everett, WA USA



---
Permissions in this forum:
You
cannot
reply to topics in this forum