Hello everyone, I'm new to the forum and preparing my for my first Square Foot Garden.

Has anyone tried making a grid from PVC, drilling small holes in the bottom and hooking up to a water source?

Thanks!



Posts

: 27


Join date

: 2011-01-02


Location

: nashville



Twangster
So glad you joined our group. We have a lot of people with loads of experience in various areas, so maybe someone can respond to your question. I don't have any experience in using PVC as a grid and also as a drip water system, but it does sound interesting.
Please feel free to ask questions and chime in if you have information to share.
Again,



Posts

: 3141


Join date

: 2010-06-10


Age

: 70


Location

: Coastal Oregon, Zone 9a, Heat Zone 2 :(



SFG SUPPLY
FWIW though ... there's better (IMHO) ways to accomplish the same thing.
The "spray/drip-bar" concept rarely works the way you plan it too ..... too much pressure near the inlet and too little pressure at the farthest point from the water source.
Usually I get better results from a 1/2" low-volume line (header) with 1/8" feeders, run to the center of the square.
You could probably accomplish the same thing by tapping the PVC for pressure regulating nozzles/drippers, but its labor intensive.
Here's some pics of the low-volume set-up ..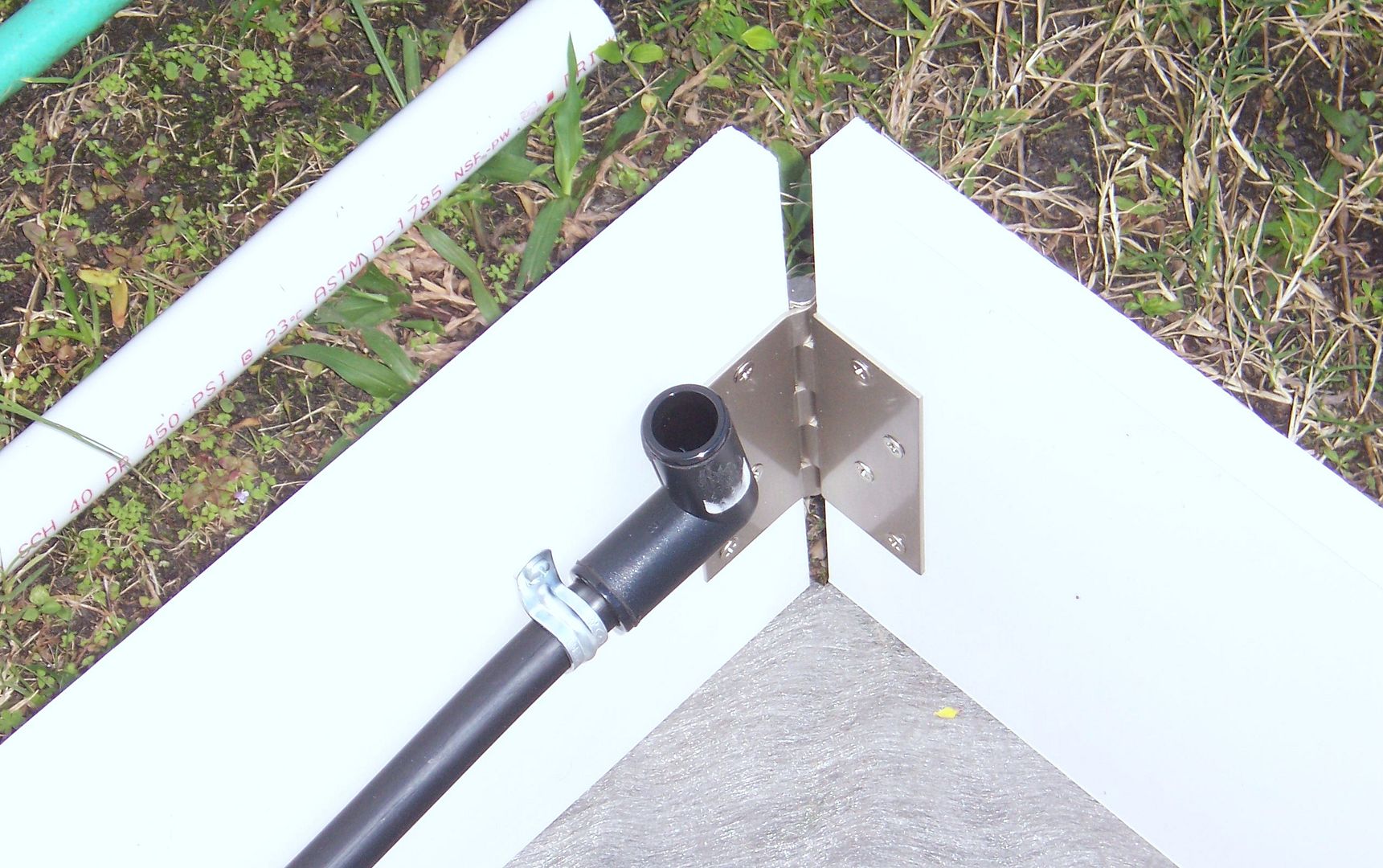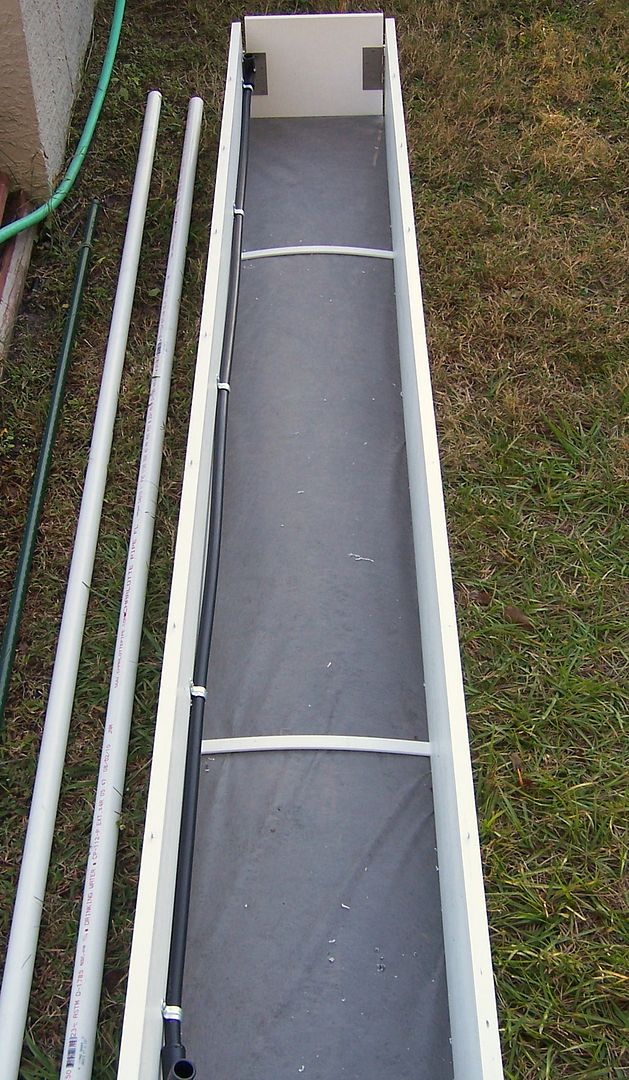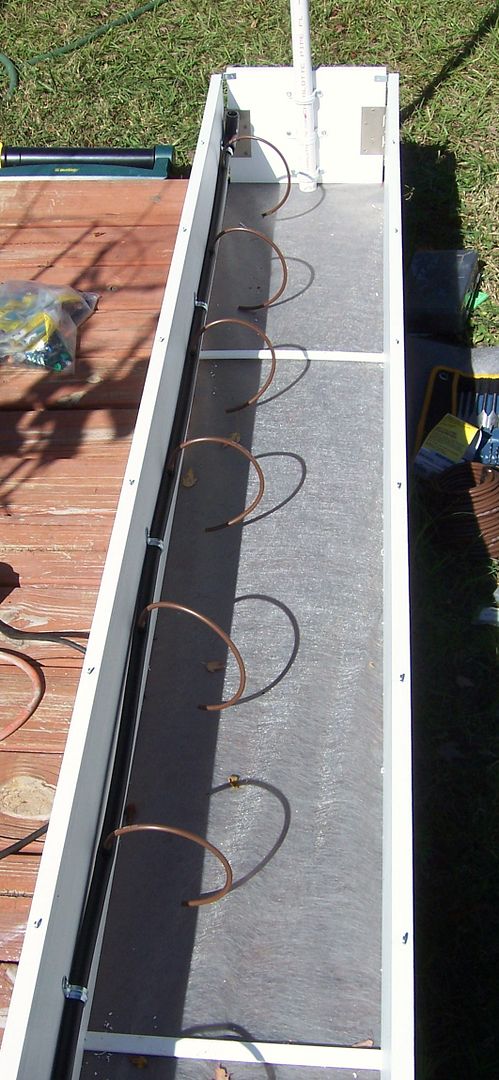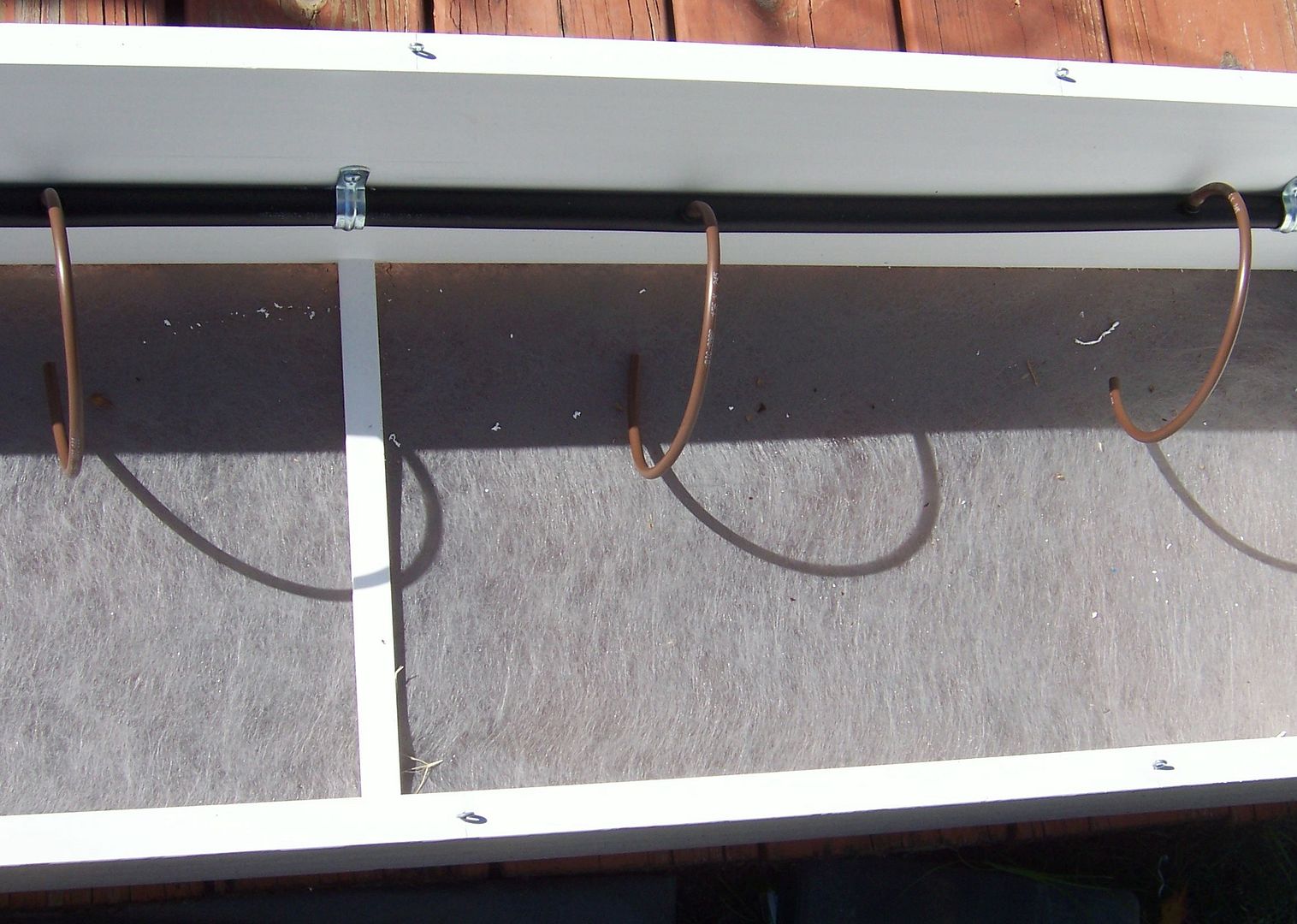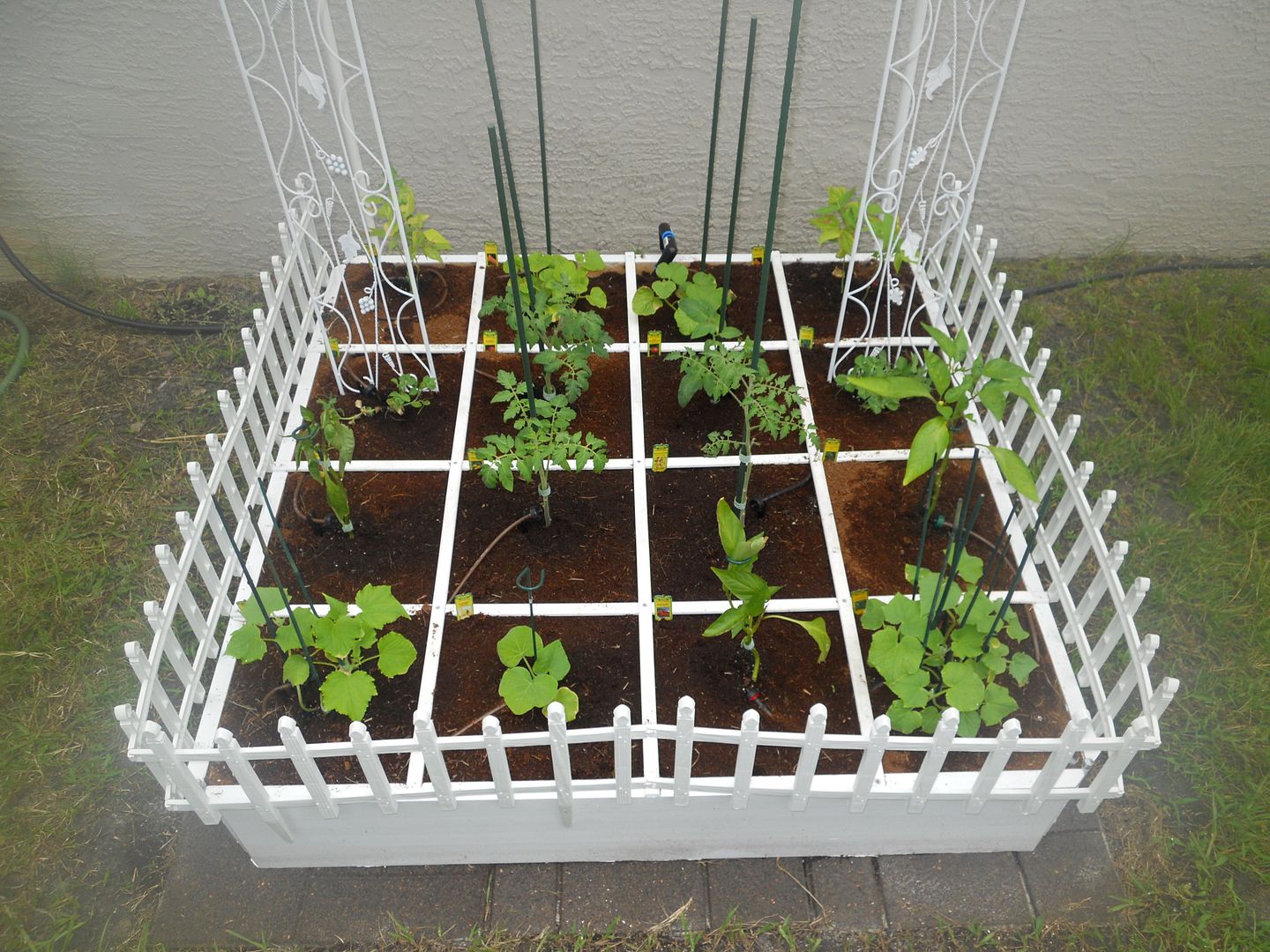 Connection point w/ master on/off for box;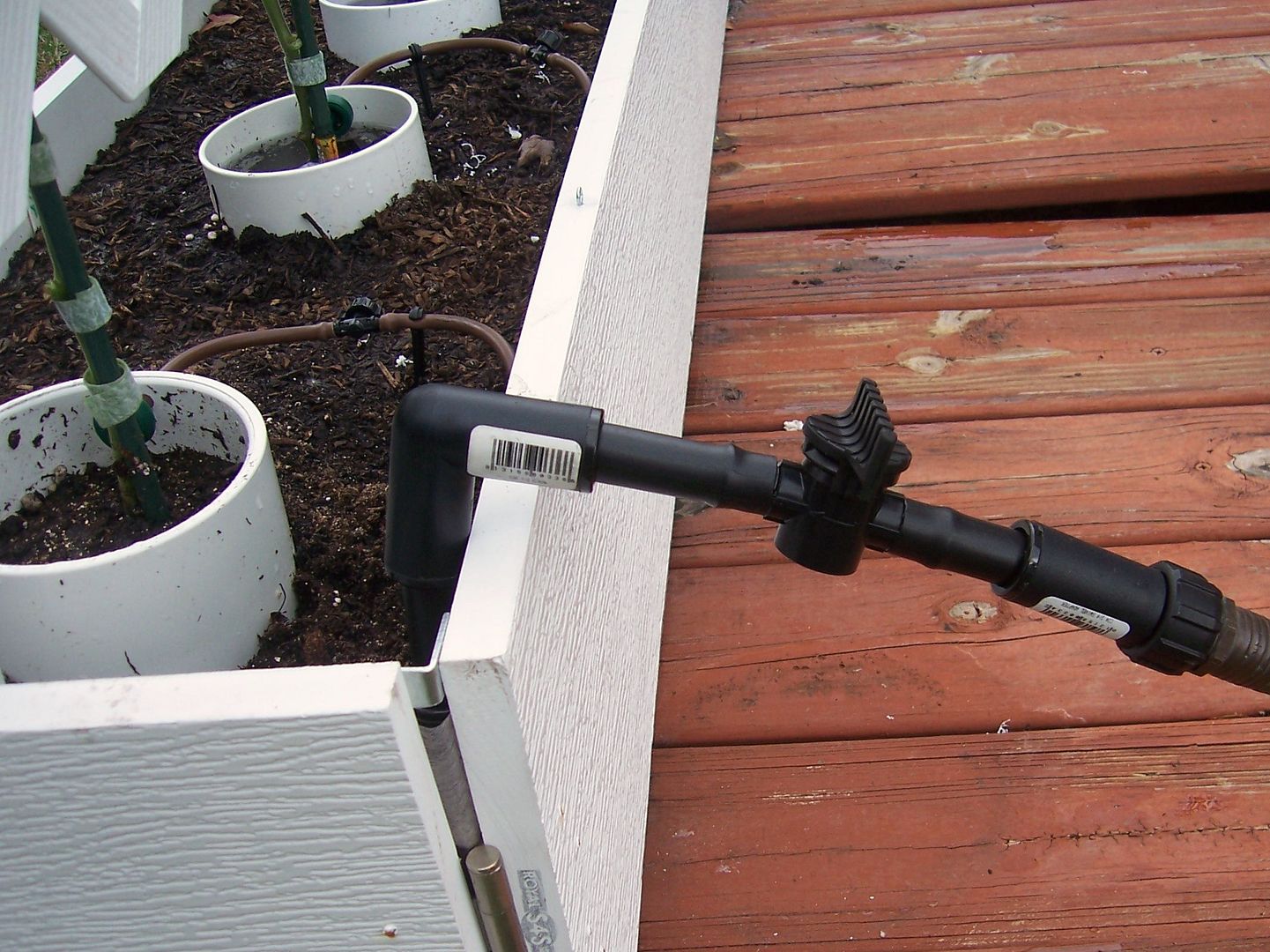 You can also get creative (or obsessive

) and actually have individual flow-control & on/off to the plants;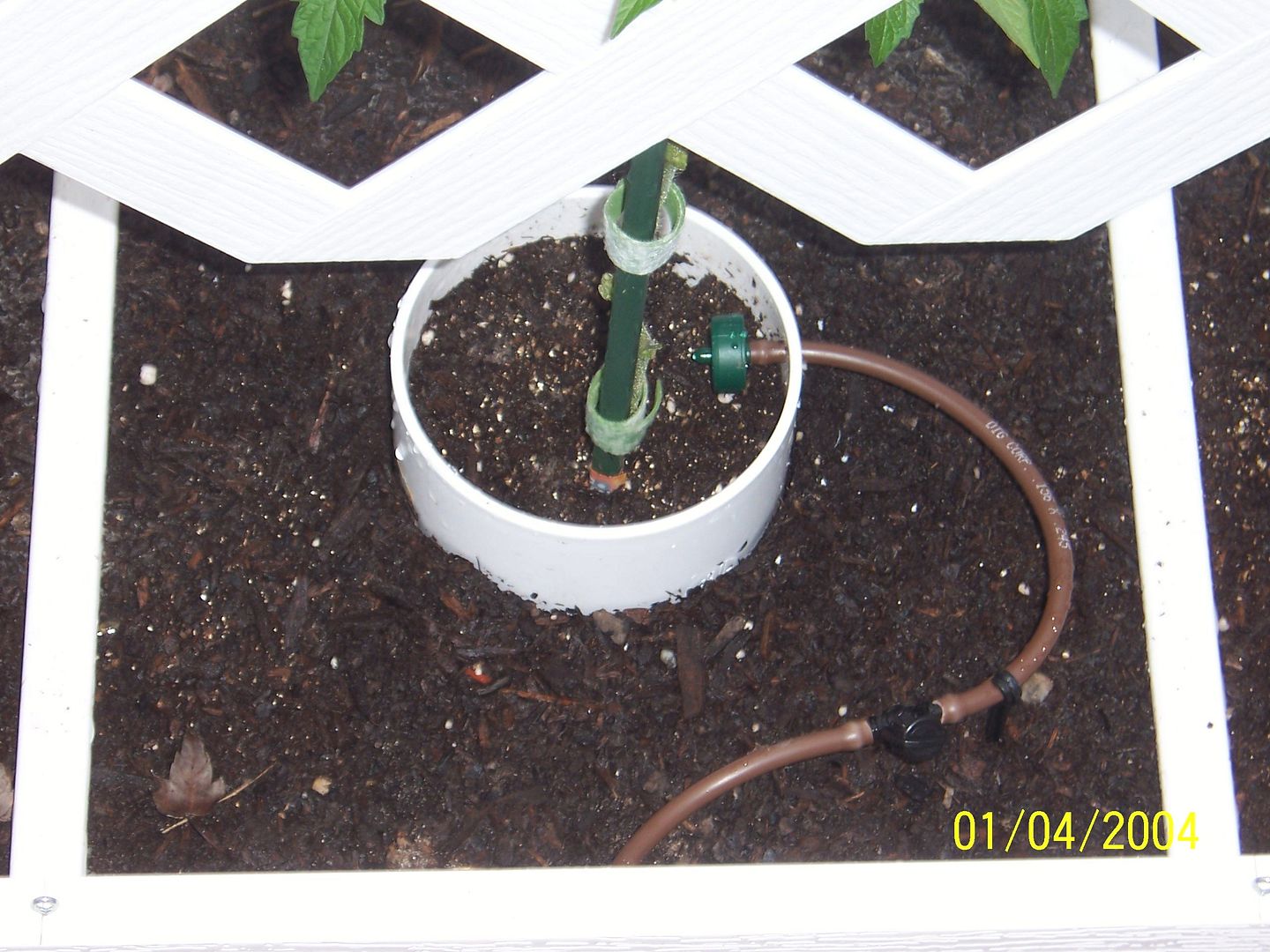 Posts

: 1012


Join date

: 2010-08-27


Age

: 47


Location

: Wesley Chapel, Florida (Zone 9)



Sounds like a great idea, to me. And, with some effort, I bet it can be perfected. I saw a vid on a hoop-house that had the center bar with a connector to a hose to allow water to squirt inside, from the top, while the hoops were closed.

Anything is possible.



Posts

: 2727


Join date

: 2010-12-25


Age

: 43


Location

: St. Louis, MO



MY uneducated, non-engineer, inexperienced, village idiot opinion is.......
When I did my first season I used the slats just like mel says to in the book for my grid...and I was amazed at how much "room" in my box those took up, I switched to clothesline for this upcoming year....I would think, assume the PVC pipe would do the same thing and annoy the crappola outta me.

just my .02 cents.







Posts

: 2260


Join date

: 2010-04-25


Age

: 39


Location

: Post Falls Idaho and LOVING it



There are a lot of plants that don't like to get watered from the top, so I would caution you against top watering systems except in special cases where you're dealing with a plant that doesn't mind wet leaves.



Posts

: 778


Join date

: 2010-04-29


Age

: 48


Location

: Central Virginia, 7A as far as I can tell



---
Permissions in this forum:
You
cannot
reply to topics in this forum