Just before I went down with the flu, Ray was out putting a project together for me. Today (Wednesday the 19th) was the first time I was able to get out and see it. He made it of PVC and plastic with a board on each side for support. Ray says that the next one that he makes will have PVC attachments inside the box to snap the tubes into. The poor thing has been through a couple of wind storms but looks pretty good to me. I think it needs a tuck and a trim but salad should come to the table soon.
Front view. It fits right into a 2 foot wide SFG but he assures me that it will be fine in the 4x4.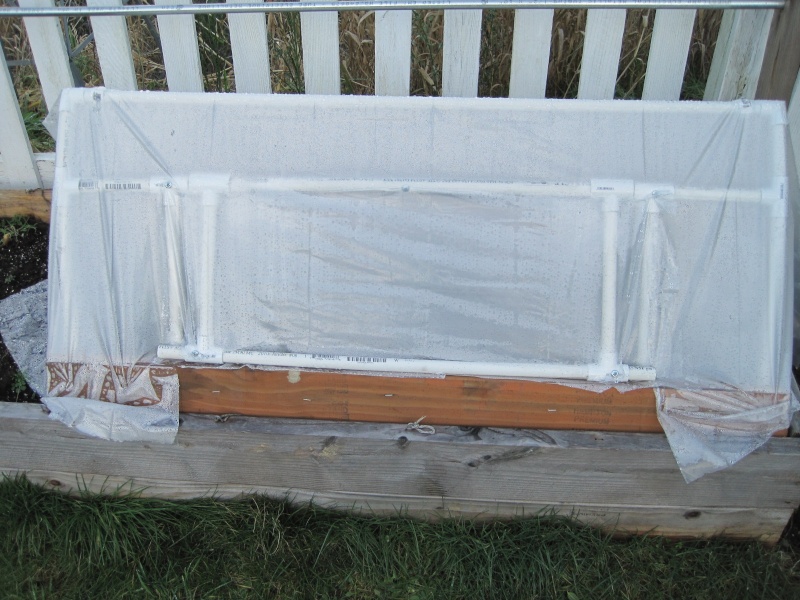 The lid. Humm, going to need a way to prop this open on warm days.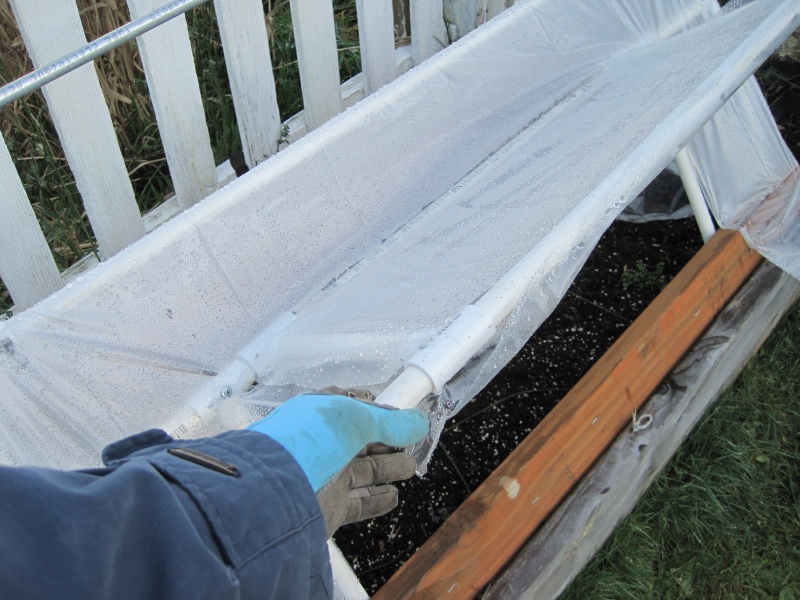 From the side it looks like a pup tent. For the next one I'll get shots of it being put together but this time I was too bleckey.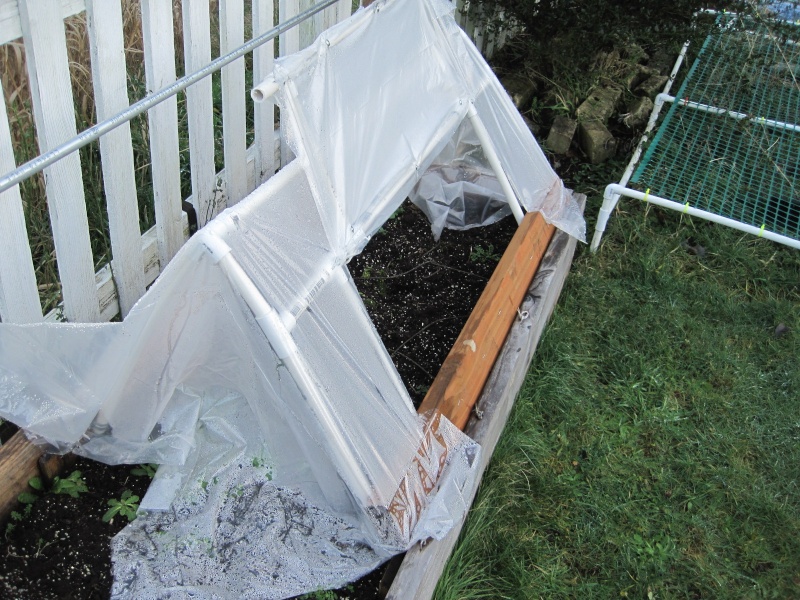 Next nice day I'm gonna give it a trim and lots of seed.
Deborah.... just so happy to feel good enough to get out for a bit today.



Posts

: 2054


Join date

: 2010-03-03


Age

: 60


Location

: Everett, WA USA



So glad you are feeling a bit better.
What a wonderful guy to create and build the tent style cold frame for your garden.
Looking forward to seeing how it works for you. Those of us in the PNW need all the help we can get in order to plant early in this cold, wet, climate. Though the sun did shine for about 20 minutes today.




Posts

: 3141


Join date

: 2010-06-10


Age

: 70


Location

: Coastal Oregon, Zone 9a, Heat Zone 2 :(



That's a great little coldframe. How lucky are you to have one.

I plan to build one myself this spring from 1x2x12s to finish as a 4' by 2' or 3' rectangle. I'll place it right over the furthest berm between my new asparagus bed and my 6 alpine strawberries. If I can't find an old window at a garage sale, I'll make a top frame from 1x2" poles and tack clear plastic over it. With hinges on the backside, it should work out well. That's the plan anyway. It looks good on paper.

I really want a coldframe besides my A-frame for my garden this year. The coldframe will be a good place to grow my cold-weather greens right up into winter, like mizuna, claytonia, arugula and such. Its another experiment for me to try.

I'll take pics as it proceeds for others to see if it will be something to work for them.



Posts

: 4690


Join date

: 2010-03-21


Age

: 75


Location

: Southwestern Maine Zone 5A



It looks lovely !! Glad you were able to get outside and feeling better. I too cant wait to hear the progress of the salad




Posts

: 1123


Join date

: 2010-03-12


Age

: 57


Location

: Southwest Ms. Zone 8A (I like to think I get a little bit of Zone 9 too )



---
Permissions in this forum:
You
cannot
reply to topics in this forum