Page 2 of 2 •

1, 2
I thought thick layers of newspaper would work as well as the weed fabric. It dissolved the first season in the 2 beds that were done with newspaper & they are full of green onions. I've been removing MMix & putting weed fabric down. What a job!



Posts

: 775


Join date

: 2010-03-02


Age

: 68


Location

: Southeast Tennessee



Early spring 2010, saw the MM literally CRAWLING with tiny little buggy semi-transparent wormy things. Thought, wow, cool, life! Did nothing. A week or so later: Approximately 12 squintillion flea beetles. From there on out it was a race with the buggies. It always is, I know, but I wish I'd gotten a jump on them.
:boohoo:
I am ready and waiting with the DE, this time!!!!



Posts

: 3350


Join date

: 2010-04-27


Age

: 50


Location

: Manassas, VA - Zone 7a



I bought 3 cu ft of peat moss that said compressed on the label. I interpreted that to mean that its final volume would be 3 cu ft but that it was compressed for sale.
Over thinking this one meant I had twice as much peat in my first box as required. Plants don't like this. Can you tell which one of my boxes had too much peat?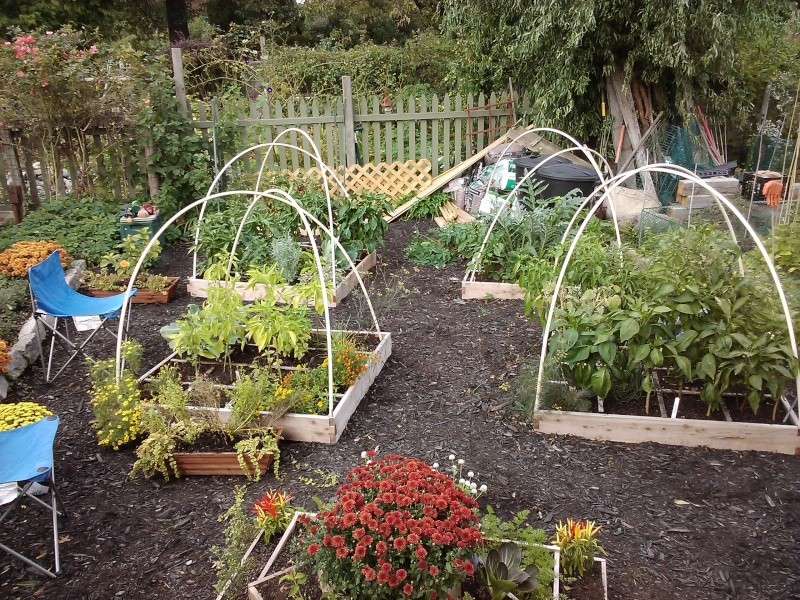 Posts

: 42


Join date

: 2011-02-23


Age

: 47


Location

: Boston, MA Zone 6a



I too have made the mistake with the compressed Peat Moss. My SFG gets a nice "crust" on top. I am building some 2 X 8 boxes for my tomatoes this year and will remove some of the MM from my original box and add some compost to even out the Peat Moss ratio. Live and learn!



Posts

: 148


Join date

: 2010-07-18


Location

: Baton Rouge, LA, Zone 8b



@boffer

wrote:

Filling out the plant tag marker; sticking it in the square; not planting the seeds!

Something that simple, I had to develop a routine for myself to follow

everytime

I planted.
Have a friend who did the opposite - she was on pain meds (post surgery) and decided that she could sit and plant. She planted the seeds and didn't fill out any tags. The next day (once the meds wore off) she had no idea what she had planted where.



Posts

: 54


Join date

: 2011-02-11


Location

: central Arkansas



Remember to keep an exact chart of where you plant everything, because your then 3 yr old WILL pull up ALL of your plant labels and rearrange them sporadically around your garden several times per day!

Do not plant cucumbers and zucchini and some kind of squash literally right next to each other... ummm... interesting cross breed.. Same said for varieties of beans..

Some days it really IS better to pick those voluntary plants otherwise they will take over the whole garden!! (I had put some whole rotting pumpkins into my composts two years ago.. well... when I put the compost on the yard last spring apparently there were still some whole pumpkin seeds in the compost! I know that because I never planted pumpkins but ended up with SEVERAL voluntary pumpkin vines growing... At first I wasn't sure what they were other then some sort of squash type plant and because of DS moving all my markers I let them grow, in case it was some thing I planted.. eventually the plants just took over, but at least we got some yummy pumpkins out of it!



Posts

: 3


Join date

: 2011-04-05


Location

: NoVA



@mirta

wrote:Do not plant cucumbers and zucchini and some kind of squash literally right next to each other... ummm... interesting cross breed.. Same said for varieties of beans...
+1

Ended up with some yellow crookneck WINTER squash!
TC



Posts

: 3412


Join date

: 2011-02-16


Age

: 52


Location

: Zone 4A - NE SD



@Goosegirl

wrote:

@elliephant

wrote:I'm pretty sure the paper scraps I pulled out of the dryer yesterday used to be my planting map.

Did that with a paycheck once. I think I would be more upset about my planting map - the paycheck was easy to have reprinted when I showed the boss the remnants with his distinct signature! Trying to remember what I drew on my planting map? IMPOSSIBLE!!!
Gah, the stuff of a nightmare.
My drivers licence fell into my caravan toilet with that blue stuff in the water

Had to fish it out to return it to get a new copy.
This year
Forgot to label a tray of seed.
Sowed Sweetpeas at the depth of edible peas.
Sowed Cauliflowers in a tray, forgot they don't like root disturbance.
Yesterday took my eye off a tray of salad leaf seedlings with no net over and turned round to find a woodpigeon tucking in.



Posts

: 306


Join date

: 2011-03-25


Location

: Wales, Uk. Last frost May



Page 2 of 2 •

1, 2
---
Permissions in this forum:
You
cannot
reply to topics in this forum