Page 5 of 5 •

1, 2, 3, 4, 5
What ARE those?! They're awesome!

This year I am growing:
Roma*
Beafsteak*
Cherry*
Yellow Pear
Mountain Gold Tomato
Great White Tomato
Burgess Lemon Cherry Tomato
Yellow Banana Tomato
Livingston's Gold Ball Tomato
Siberian Tomato
Sunray Tomato
and Chang Li Tomatos

The top three (the ones I starred) are also going to my work for the community garden. I may also contribute a yellow pear. It's a good thing I like tomatoes!



Posts

: 38


Join date

: 2011-03-10


Location

: New Hampshire



@corrermucho

wrote:I have a question about tomatoes. Mel says that you should trim all the sides off the tomato vine. I trust Mel, but I am worried about damaging the tomato.
Two separate answers ...
If your growing determinate tomatoes (non vining, a.k.a. bush type), then you don't want to trim too much, because the plant is "genetically hard-wired" to have a fixed number of leaves/stems.
If your growing indeterminate tomatoes (a.k.a. vining) ..... trim to your hearts content ..... you won't hurt them.
This is an EXTREME example, and I'm not recommending you go this far ... but I trim leaves, stems & fruit, in order to get the plants to produce when/where I want them to (called tiering production).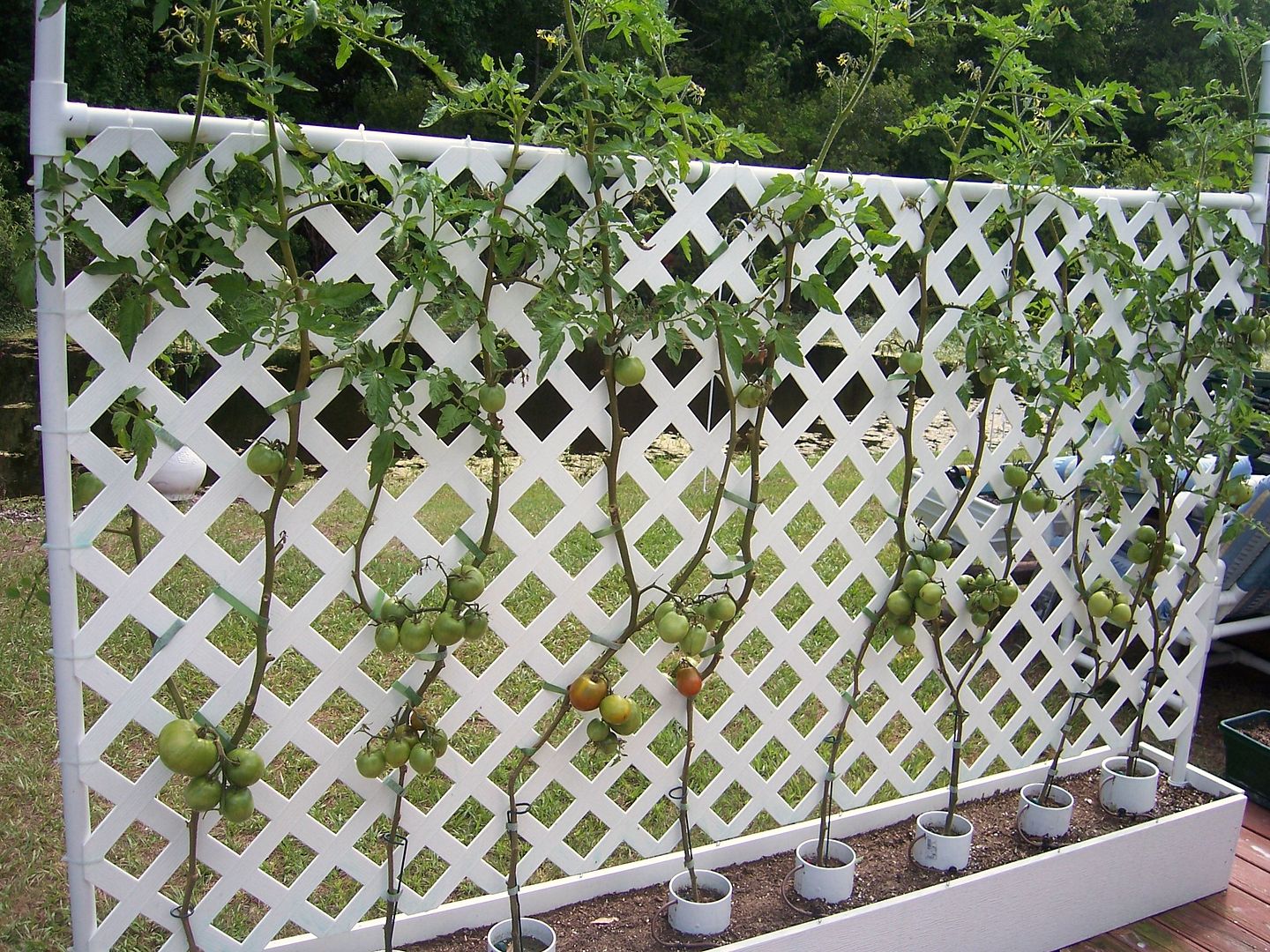 Here is a typical "morning trimming" ....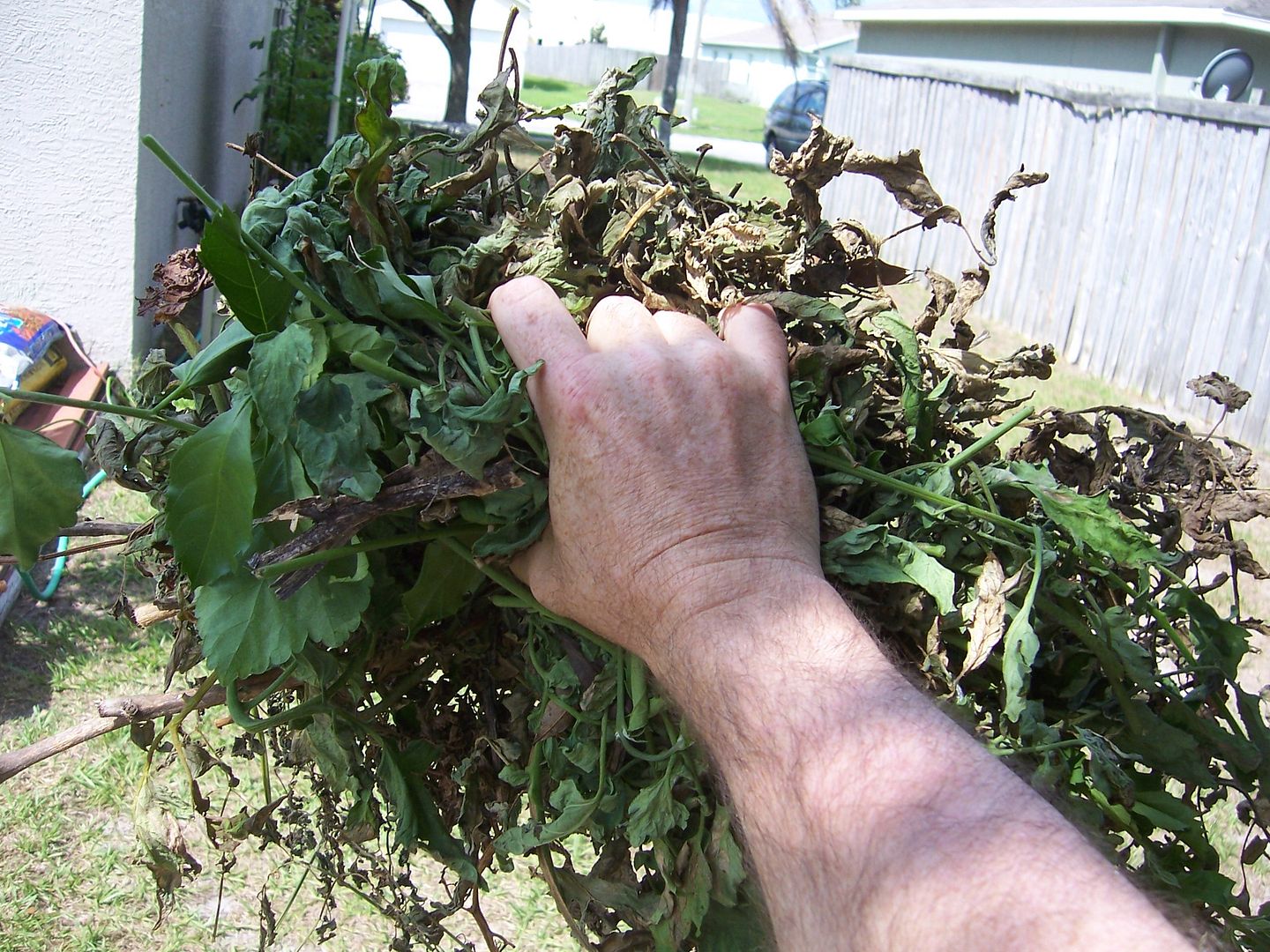 For my tomatoes .... if it's not healthly looking, not load bearing, and isn't producing fruit ....it gets snipped. I also limit the number of flowers/fruit on the vine to increase size/quality.
So, yes, I can tell you with confidence .... a little trimming won't hurt your indeterminate tomatoes, because A LOT of trimming never hurt mine ...LOL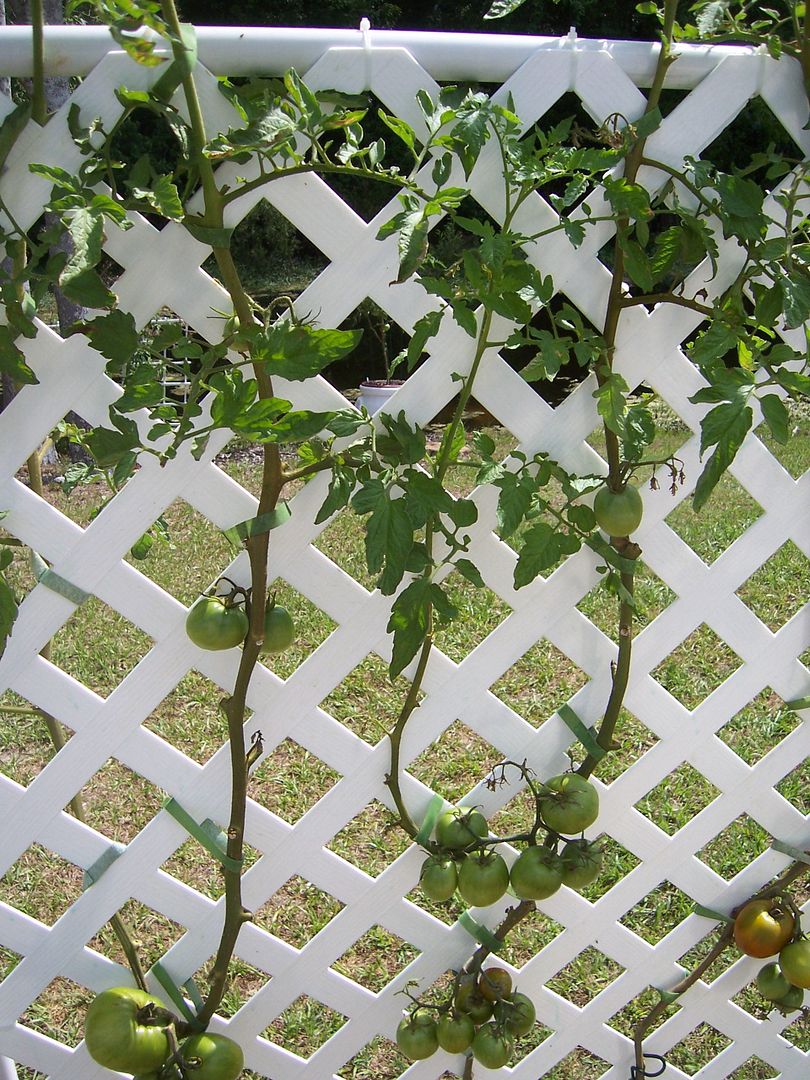 Posts

: 1012


Join date

: 2010-08-27


Age

: 47


Location

: Wesley Chapel, Florida (Zone 9)



Thank you for you help. I am feeling more confident now. I also found this video.
http://www.youtube.com/watch?v=jc6_ATF4lp4&feature=related




Posts

: 40


Join date

: 2010-03-15


Age

: 41


Location

: Chino Valley, AZ--7A



Page 5 of 5 •

1, 2, 3, 4, 5
---
Permissions in this forum:
You
cannot
reply to topics in this forum