I planted my brassicas Feb 23rd. They fully germinated by Feb 26th. It's now been a little over 2 weeks and I am only seeing a few with what looks like true leave buds. The cotyledons are starting to look dusky.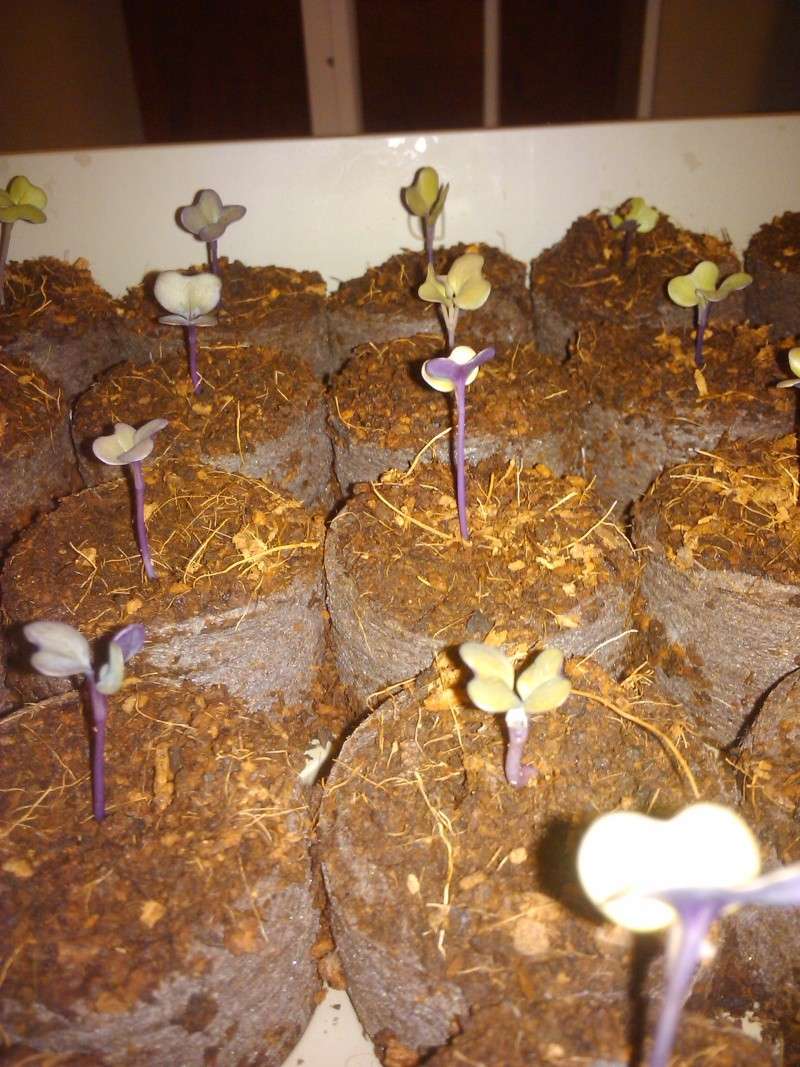 The stems have mostly since sprouting looked purplish. The temp is around 68. No signs of damping off. I've picked up a few of the "pots" and the roots have emerged through the bottom and there are roots growing out through the sides.
Should I pot up now even though the true leaves aren't out yet? I think the answer is yes because the roots are growing deep. For my other seedlings should I pot up sooner before I see true leaves so that this doesn't happen?
Thanks in advance for any advice.
Are they too far from the light and stretching?
The light should only be about 2" above the tops of the plants.

The purple ones may be a purple cabbage? I have mini Super Red 80s and they turn purple almost from the beginning.



Posts

: 4646


Join date

: 2010-03-21


Age

: 75


Location

: Southwestern Maine Zone 5A



The light is only 1 inch from top of cotyledon. Some of the cabbage and broccoli are purple varieties but not all. I'm sure they have enough light and water. Confused about the rest.
If the light source is close and they are not being overwatered, they may need to be fed. :?:

Forum Moderator Certified SFG Teacher




Posts

: 14141


Join date

: 2010-03-06


Age

: 54


Location

: Keene, NH, USA ~ Zone 5a



Not an expert, by any means, but... I don't see a problem? They look like nice sprouts to me. Be very gentle about feeding if you try it; they could get burned.



Posts

: 3350


Join date

: 2010-04-27


Age

: 50


Location

: Manassas, VA - Zone 7a



I did finally decide to pot up since the roots had gotten so long within the coir pellet. The brassicas seem to be doing well now with true leaves all emerging.
Thanks for the advice. I put pics in my blog.http://y9fvg.blogspot.com/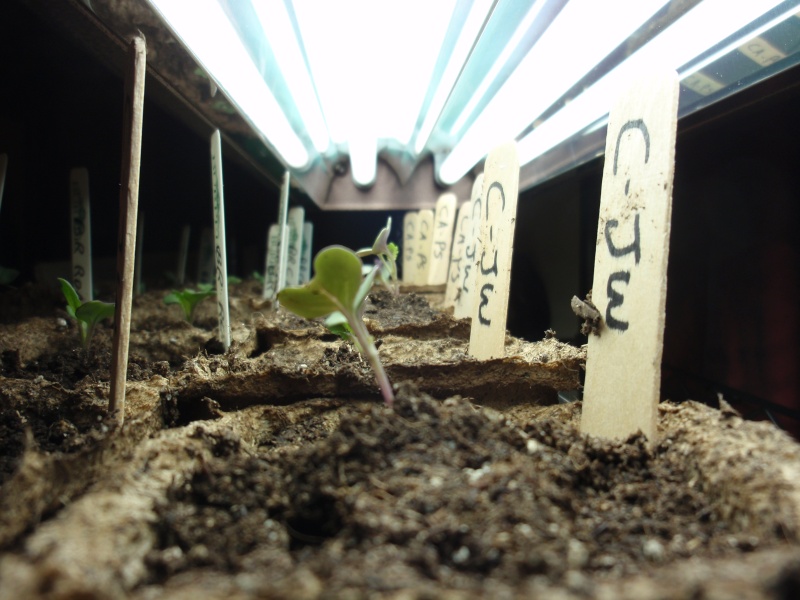 ---
Permissions in this forum:
You
cannot
reply to topics in this forum