Page 2 of 2 •

1, 2
Now don't go run and hide.

We want your questions and we want you to be successful. I know the book will answer a lot of your questions, but it's still ok to ask them now.

Building and planting without the book may not be the best idea, but there is no reason you can't dream and plan while you are waiting. You have some great ideas going with the boxes on pallets!

By the way, yes, some people have grown corn in containers.



Posts

: 3141


Join date

: 2010-06-10


Age

: 70


Location

: Coastal Oregon, Zone 9a, Heat Zone 2 :(



@buttaflie143

wrote:Has anyone placed their boxes on top of wood pallets for additional height? If so, did you use a weed cloth, newspaper, cardboard box etc. as the base? Any pics?
Here is some pics of my idea? Please share your thoughts....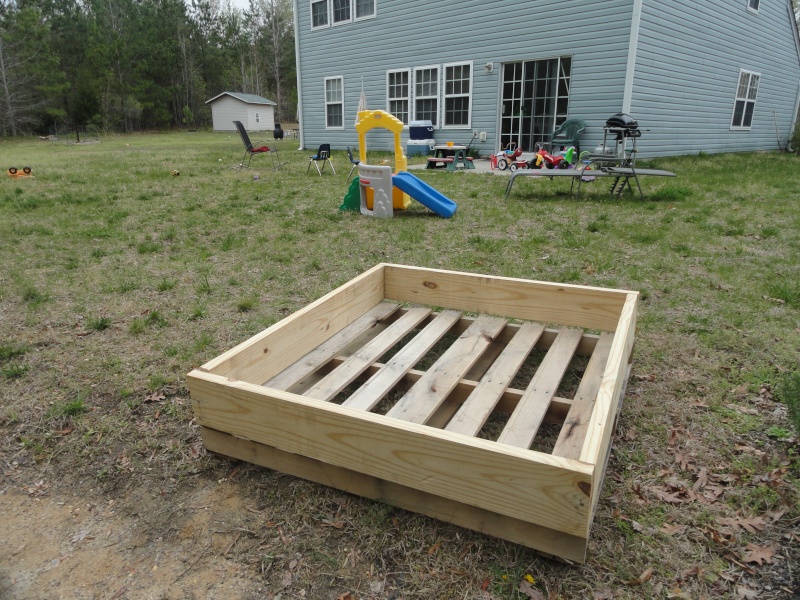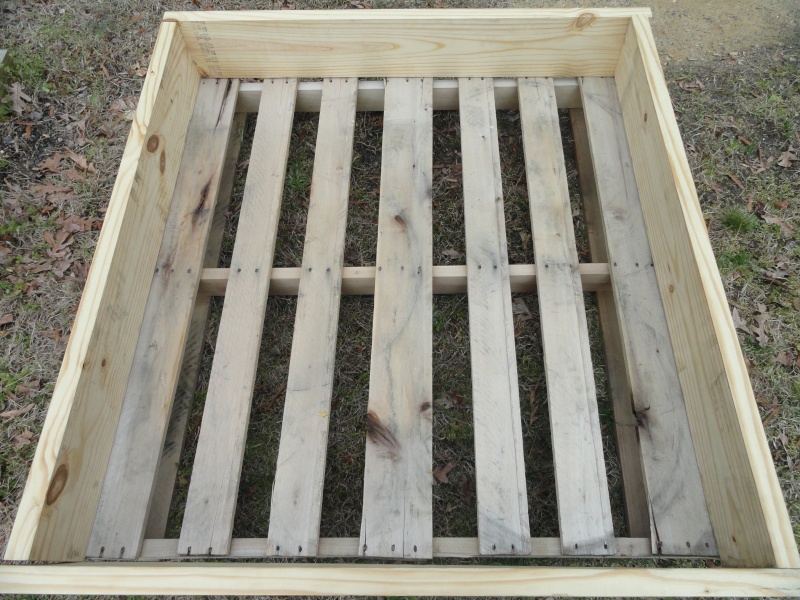 Posts

: 356


Join date

: 2011-04-07


Location

: Raleigh, NC - EST



I notice a few things, you have a gap on the bottom in the last picture and I also see you have kids. Yes I know the boxes will be heavy when full but I envision my kids trying to pick up the side of the box because of that lip and if you don't have something secured to the bottom a big mess should they raise in even a fraction of an inch...



Posts

: 90


Join date

: 2011-03-29


Location

: Northern CA



That looks good.

myhouseofBOYS has a valid concern, keep that in mind when you make your final decisions.

I do think with the boards spaced as they are, you will need at least weedcloth, and maybe even hardware cloth under the weedcloth. I think newspaper or cardboard may deteriorate too much to maintain your MM.



Posts

: 3141


Join date

: 2010-06-10


Age

: 70


Location

: Coastal Oregon, Zone 9a, Heat Zone 2 :(



Buttaflie, You are right there where I am, except mine will be on the cinder blocks to get them up so I won't have to bend over so much. Actually, I am excited about being able to get face to face with my plants. I am planning to put the landscaping fabric over the bottom of mine, probably attached with staples to support the MM. Your pallets are very similar to mine, as in irregular size, but yours are in a bit better shape. As I have a free supply of pallets, I may go back while awaiting my book and look for better quality. Also, we are practically neighbors! How cool is that?



Posts

: 4


Join date

: 2011-04-08


Location

: Southern Pines, NC 28387



Indeed we are. How fantastic is that!!!!
You will have to post pics as soon as you are able. I am still up in the air about my pallets. A part of me want to use them to gain height and the other part of me wants to
a composter. Take a look: http://youtu.be/UmacDrosrcg.



Posts

: 356


Join date

: 2011-04-07


Location

: Raleigh, NC - EST



Page 2 of 2 •

1, 2
---
Permissions in this forum:
You
cannot
reply to topics in this forum