First year SFG here. I'll just tell you now, I know next to nothing about gardening. Was planning to put strawberries in and learned that they grow year after year and spread. Any of you that grow strawberries, do you dedicate a square to them? Is 4x4 big enough? Which kind do you have? And did you get a harvest the first year or pick off the blossoms? TIA!



Posts

: 62


Join date

: 2011-04-06


Location

: Indianapolis, IN



I have a similar thread called "Is it too early to plant strawberries in zone 6". That will give you many of your answers. Good luck!



Posts

: 232


Join date

: 2011-03-25


Location

: St Louis MO Zone 6a



You can keep strawberries in one raised bed if you like but I wouldn't share that bed with any other crops.
They have to replaced about every 3 years so what you do is let mama plant grow the first year, and allow 2 of her babies grow around her but cut off any other babies or you'll be overrun.
The next year mama will be the heavy with fruits.
Its just a matter of letting mama be fruitful for only one or 2 years then cutting her out that fall and letting her daughters take over the next year.
Keeping the runners under control isn't difficult They don't have deep roots and can be removed easily.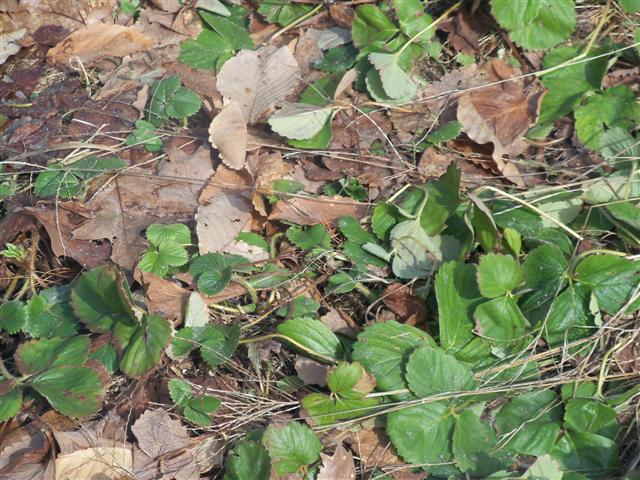 Here's my patch yesterday. Lots of little babies which I will be cutting out.
Some folks like to cut off the runners and plant them around their trees. They don't have deep roots and they can have berries there as well.



Posts

: 4629


Join date

: 2010-03-21


Age

: 75


Location

: Southwestern Maine Zone 5A



---
Permissions in this forum:
You
cannot
reply to topics in this forum