Posts

: 1697


Join date

: 2011-04-01


Location

: zone 9a St.Johns county FL



Because I'm a bad-bad man & nobody wants to be the one responsible for making me behave down here

If your volunteering, the pay is good (as long as you like tomatoes), the entertainment is top notch (if you like my stupid human tricks) and theres plenty of work to do......
I promise to fetch your slippers and the paper & I won't dig up the SFG garden (unless you tell me to) ....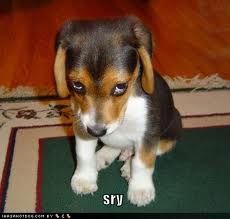 All kidding aside ...I just kinda assumed FarmerValerie had us?
Not sure if every region has/needs one? **rings middlemama bell**



Posts

: 1012


Join date

: 2010-08-27


Age

: 47


Location

: Wesley Chapel, Florida (Zone 9)



FV has the Lower South, and that's enough.

I am currently trying to "break it down" by topics so newbies and experts alike can have access to more local info. Everyone is sharing!



Posts

: 1611


Join date

: 2011-01-29


Age

: 50


Location

: NE Texas, 75501, Zone 8a



@acara

wrote:
False contrition if I have ever seen it!
GG



Posts

: 3411


Join date

: 2011-02-16


Age

: 52


Location

: Zone 4A - NE SD



All kidding aside, acara, you would be a fabulous addition if you decided you had a smidge more time.

But, then where would Beau go? Would he stay site wide, or would he be demoted to a region? And, if he stayed site wide, who would the mascot be for C&TSouth? It's gotta be cuke season soon enough. Has Stanley reincarnated yet?



Posts

: 2727


Join date

: 2010-12-25


Age

: 43


Location

: St. Louis, MO



We have a lot of regions without Regional Hosts. We would sure love to fill all the spots! But it does involve a commitment to being on the forum regularly and being consistent in welcoming new members as well as an excitement for teaching SFG per Mel's instructions, etc.

As people stand out and I see them post often I will PM them and invite them to be an RH. Not everyone can/wants to commit, so it takes a bit to find people. We are always looking.
Jennie
Admin






Posts

: 2260


Join date

: 2010-04-25


Age

: 39


Location

: Post Falls Idaho and LOVING it



Thanks for the info. Acara you are a bad puppy, and you make me




Posts

: 1697


Join date

: 2011-04-01


Location

: zone 9a St.Johns county FL



---
Permissions in this forum:
You
cannot
reply to topics in this forum