If I can make a coldframe, anyone can.
I started with a 12' piece of lumber 2" x 12" in widths and had Home Depot cut it into two 4' and two 2' lengths.
Bought two sets of corner braces (4 to a set, screws included) to hold it together. Actually, my son screwed them together for me while I was out grocery shopping. I think I'll keep him.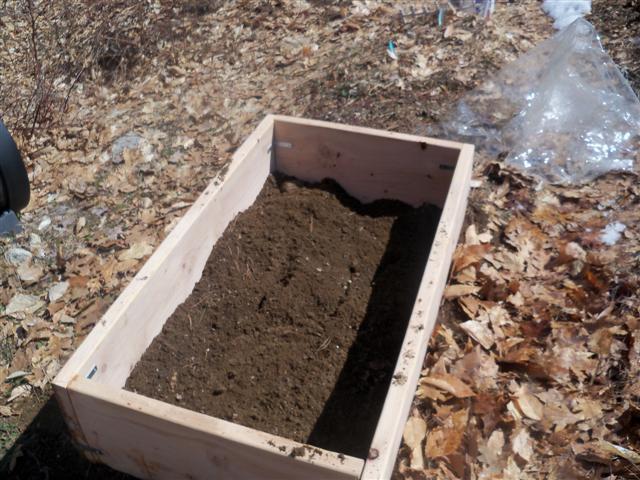 I set it out on a raised bed without lumber behind my SFG. I slanted it a bit by digging out the soil along the side sections and the front of the frame and piling the soil up in the back (North is the long side on the left) so there's a slight slant.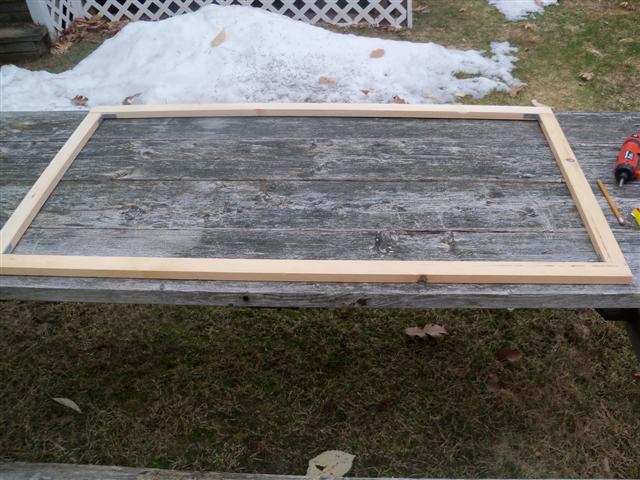 I wasn't able to find any old window frames around and its too early for yard sales here, so I bought two 6' poles (1x2s) and had them cut into 4' and 2' lengths for my lid and screwed them together at the corners to match the shape of my coldframe base.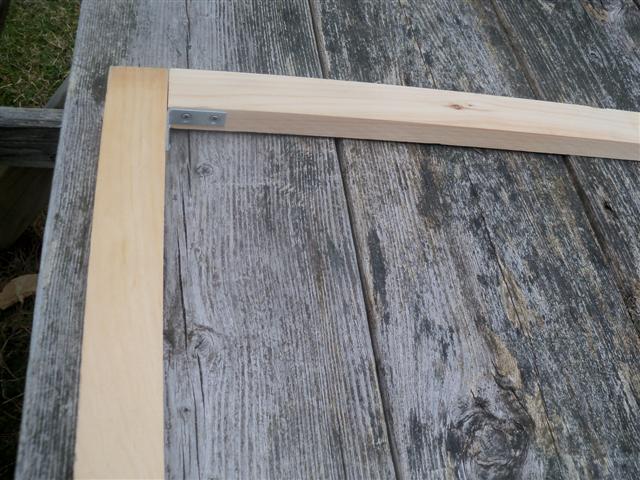 Screwed in corner braces on those.
Covered with vinyl plastic I had handy and tacked it into place, stretching it as much as I could for smoothness.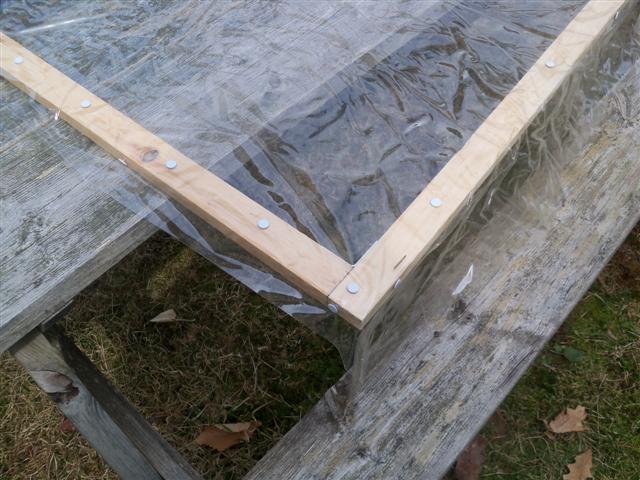 I allowed extra plastic to hang down around all sides. This will be my draft prevention with it hanging down a few inches.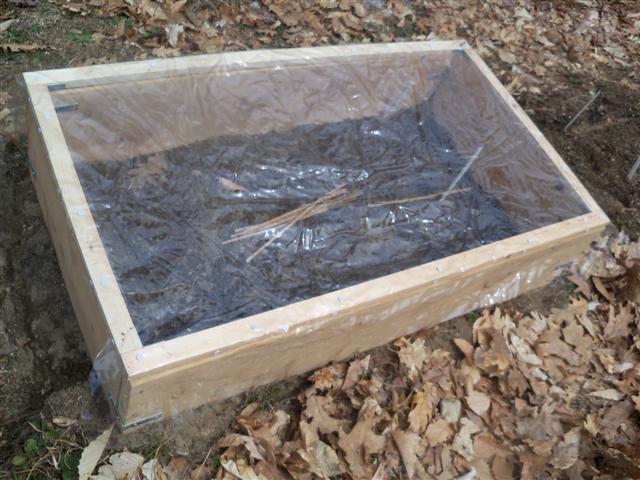 Here it is finished and in place.
I had a few bricks holding down the loose plastic on top before I made the lid, which I will keep handy for windy days or nites. They fit firmly on the corners.
I've already got 2 lettuce varieties sowed inside and will use this to help harden off seedlings and then to start new spinach or lettuce as needed for replacements in my SFG. Believe me, it was easy.
I've already tried putting the bricks on the frame base in back and laying the lid on top of the bricks. It provides a way for hot air to escape, so that works. Or I can remove the lid entirely on a warm day.
As I said, if I can do it, an achy woman of 69. anyone can build one.



Posts

: 4708


Join date

: 2010-03-21


Age

: 75


Location

: Southwestern Maine Zone 5A



Well done quiltbea. You give me hope that I too can build one of these.
What kind of plastic is that? It looks quite thick.



Posts

: 710


Join date

: 2010-03-21


Age

: 44


Location

: Aurora, Ontario, Zone 5a



The plastic I got from Walmart's fabric Dept and its a heavier gauge. It might be 12-gauge, they weren't sure themselves, and I think it comes in 56" widths.
I didn't want a thin one that would tear easily.
I use this kind on my A-frame, this is it's 2nd yr and also to toss over my 4 ft beds to warm them up in the spring so this heavier gauge can take wear and tear.



Posts

: 4708


Join date

: 2010-03-21


Age

: 75


Location

: Southwestern Maine Zone 5A



That is awesome quiltbea!
Good job!







Posts

: 2260


Join date

: 2010-04-25


Age

: 40


Location

: Post Falls Idaho and LOVING it



Awesome! I'm going to have to try this for the fall. Thanks.




Posts

: 668


Join date

: 2011-01-26


Location

: WNC 6b




---
Permissions in this forum:
You
cannot
reply to topics in this forum