This is my first year growing black krim. Or, at least what I think may be black krim (I'm slowly weaning my garden into heirlooms for seed saving). Anyhow, to try and make a long story short, my better half went to the nursery to get three plants, specifically black krim. When she returned I immediately noticed that two plants were potato leaf, and one was regular leaf (I jokingly gave her my glasses and suggested she eat more carrots). Is it possible for the black krim variety to be one or the other leaf type? In my search, the black krim images that I found seemed to all be regular leaf, while the black from tula images seemed to all be potato leaf. Is it possible that the company that the nursery bought them from could have made a mistake? This is just curiosity, as I'm not pulling any up. Between the three plants, I already have 16 tomatoes on the first couple of clusters. I don't care what variety they are now, because who am I to argue with that kind of production.

My first season for the Russians ... so unfortunately these are some of the few tomatoes I can't help you with.
I've got a eight going ATM .... but they alll seem to be the standard leaf variety;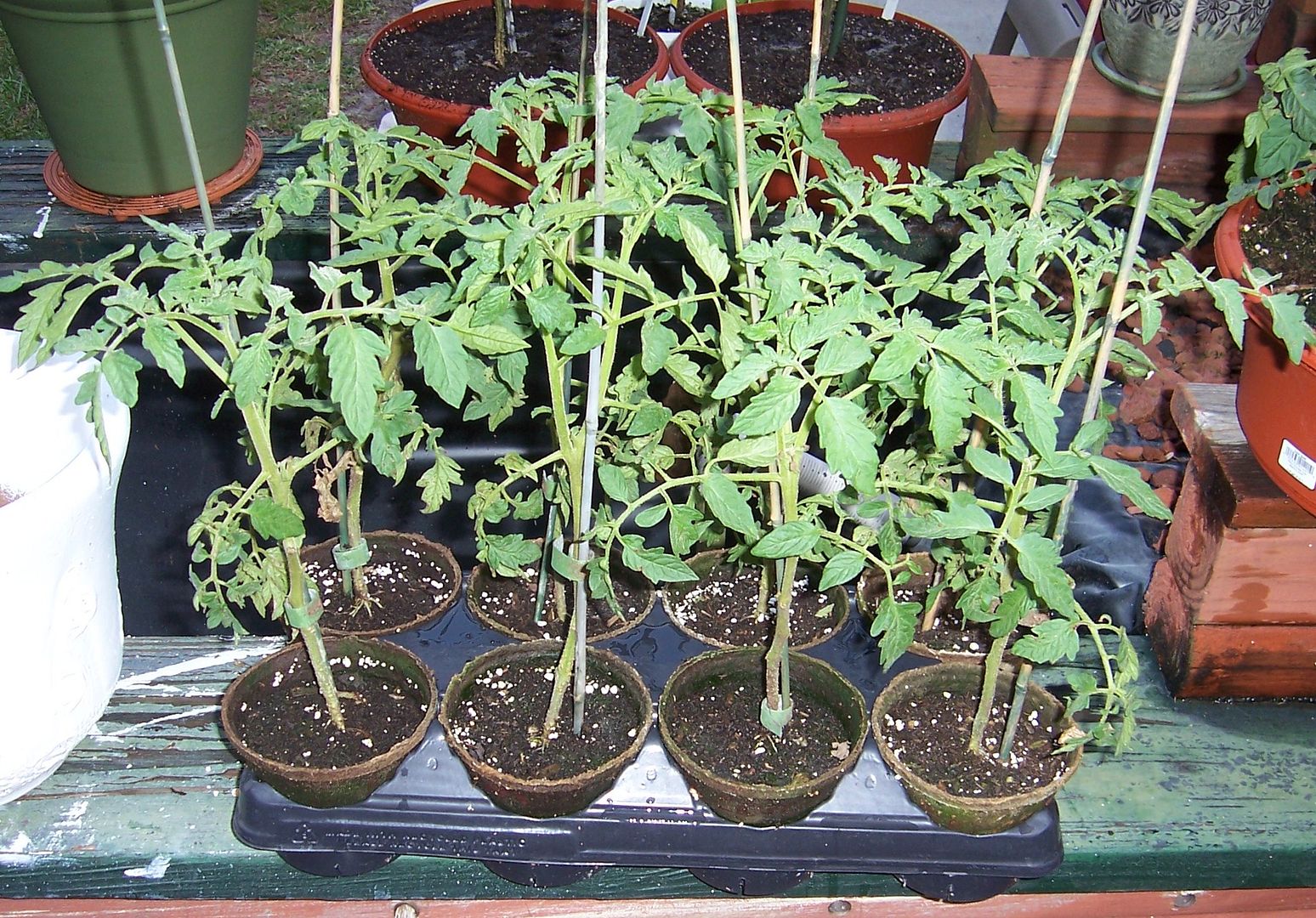 Posts

: 1012


Join date

: 2010-08-27


Age

: 47


Location

: Wesley Chapel, Florida (Zone 9)



Hmmm, so it's possible that the 2 potato leaved plants may be neither, or even that all 3 may not be as advertised, which is always a possibility. The curiosity is killing me, mostly because I'd like to know if I could save the seeds. I guess when they start to ripen up, I'll know if they are even in that color class.

This wouldn't be the first time I've had this happen. Last year I thought I had a beefsteak when I transplanted, and ended up with cherry tomatoes. Hence some of my reasoning on seed saving. Different nursery that time. About the same time, from the same nursery that mixed mine up last year, my aunt bought what she thought were California wonder bell peppers, but she ended up growing a garden full of banana peppers.

I've just finished another search, and maybe it was my imagination about the tula being a potato leaf, because now I'm finding images with regular leaves.
The black Tula I have has reg. leaves now I wonder if it is indeed a Tula.



Posts

: 1697


Join date

: 2011-04-01


Location

: zone 9a St.Johns county FL



Shannon,
I'm almost positive now that yours are right, and mine are wrong.
We will see when they start fruiting




Posts

: 1697


Join date

: 2011-04-01


Location

: zone 9a St.Johns county FL



---
Permissions in this forum:
You
cannot
reply to topics in this forum