I've always heard eggplants are very tender & can't be planted til warm weather & that's what I usually do. This year I started them in February with my tomato & pepper seeds, then they went out into the cold frame (more of a tall hoop-house over one of the boxes, covered with plastic) in March. They were in a flat with the tomatoes & I actually forgot they were there. We had some really crazy weather in March & April with highs in the 80s some days, then down to 40's & high 30's, but I only had to bring the flats in a couple of times. I transplanted them on 4/11 with my tomatoes just to see what would happen. They were slow, but no major problems, then on 5/3 and 5/4 we had frost again (unheard of around here, not supposed to happen after 4/15) & the cold frame was covered with an old sheet.
Here's how they looked on 5/8: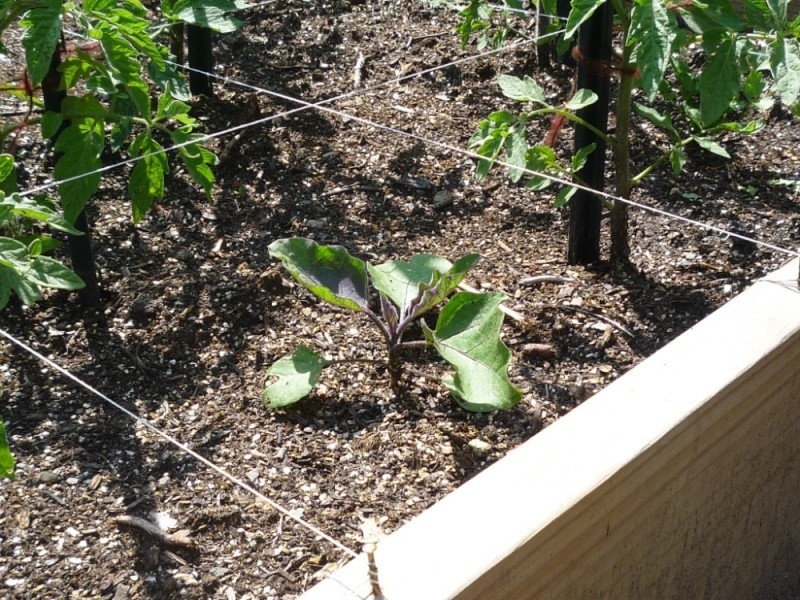 More pictures from 5/8:
Corn that was planted 4/11: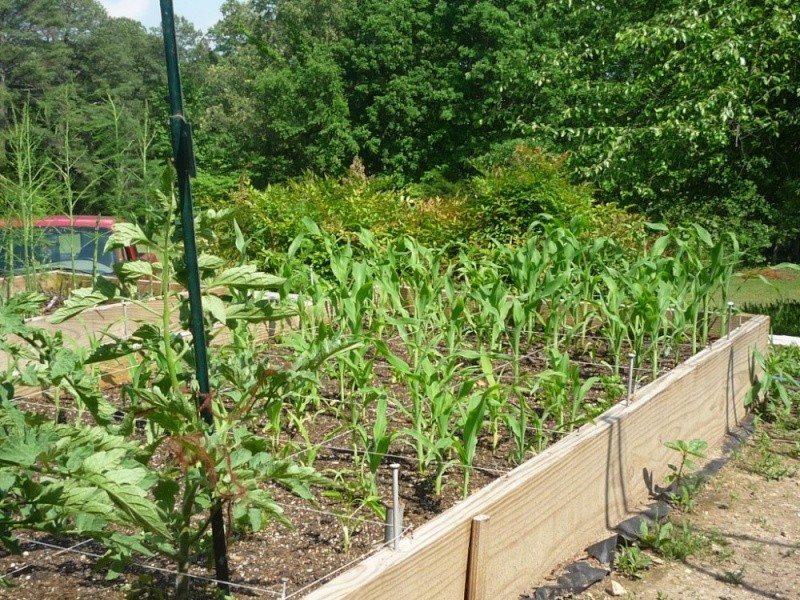 Pole beans: first row just sprouted, then some lettuce, behind that are beans that were planted on April 3. You can't really see, but they have long runners already.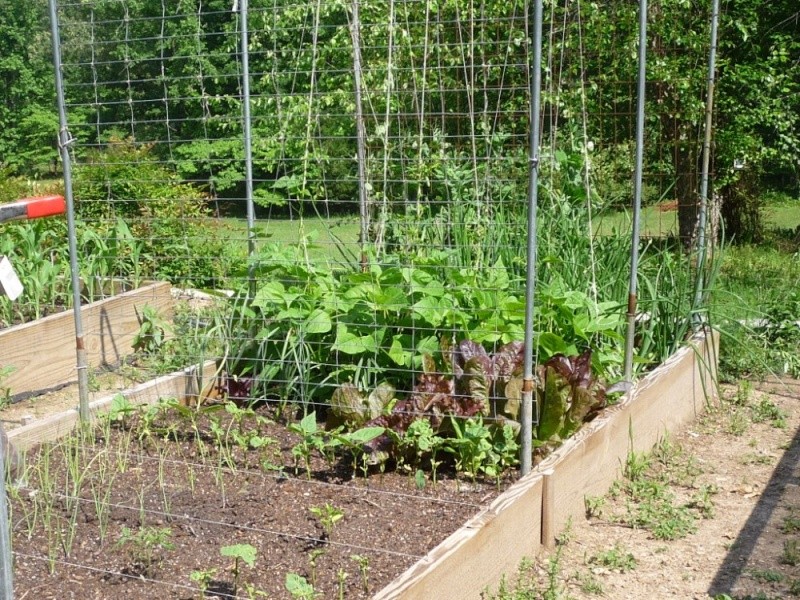 Tomato blooms from seed that was started on 2/20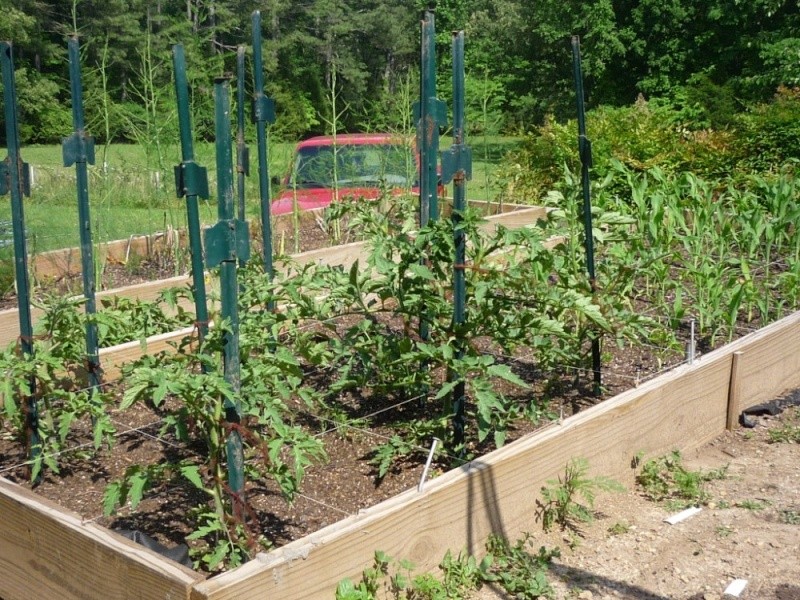 Overall view on 5/8 of the main garden.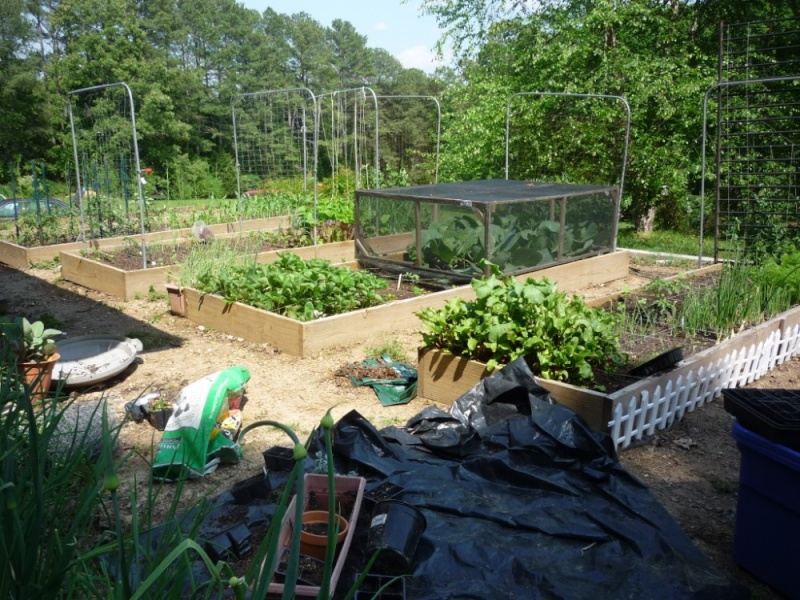 Posts

: 754


Join date

: 2010-03-02


Age

: 68


Location

: Southeast Tennessee



Dixie:

Looking at your pictures make me think that I am way behind the curve in my planting. I must get me a set up to start plants indoors for next year.

God Bless, Ward and Mary.

Certified SFG Instructor




Posts

: 935


Join date

: 2010-02-26


Age

: 67


Location

: Wake, VA



Your garden is looking delicious. You'll be harvesting really soon from the looks of things.
I guess that sheet prevented the eggplant from getting too cold.
I just happened to be on YouTube this afternoon checking on eggplant growing to be sure I don't start them outdoors too soon.
Good for you.



Posts

: 4646


Join date

: 2010-03-21


Age

: 75


Location

: Southwestern Maine Zone 5A



Ward, I just use 4' fluorescent shop lights suspended over the trays by chain on a shelving unit. I also use the plain household bulbs, not the grow lights, & keep them as close to the plants as I can.



Posts

: 754


Join date

: 2010-03-02


Age

: 68


Location

: Southeast Tennessee



---
Permissions in this forum:
You
cannot
reply to topics in this forum