Johnny's Seeds Cherriette planted on 4/4/2011. Yum.

They look gorgeous,

pretty and perfect.



Posts

: 1123


Join date

: 2010-03-12


Age

: 57


Location

: Southwest Ms. Zone 8A (I like to think I get a little bit of Zone 9 too )



That is funny. I just pulled a bunch of french breakfast, threw the tops to the nuggets and brought the rest in to have with bread and spaghetti. Yours are very pretty.



Posts

: 2054


Join date

: 2010-03-03


Age

: 60


Location

: Everett, WA USA



...looking out over the Rosemary and Dill. Built these 6 - 4'x4'x6" SFG boxes last year in March of 2010 for the first time. Had a great harvest and in September of 2010 increased the depth of the 4 on the left to 12" for this year. Left the other two alone not wanting to disturb the onions, garlic and stawberry's I left for over-wintering. Now, the stawberries are blooming and the onions and garlic are doing great!
I love Mel's method and for Mother's day this year, I built my mother two boxes at her home and she's thrilled and doing great.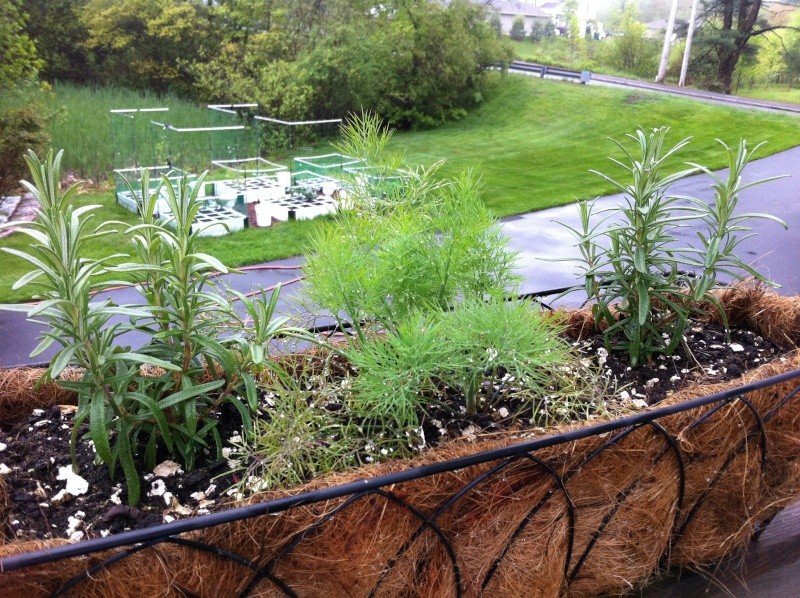 I also added some drip irrigation to the left row of three and will post some photo's of that project soon. I wanted to reduce my hand watering workload using 5 gallon buckets of sun warmed water...lots of work when you've got this many squares filled to the brim!
Those are some gorgeous radishes! Very well done.



Posts

: 2727


Join date

: 2010-12-25


Age

: 43


Location

: St. Louis, MO



...here they are prior to harvesting.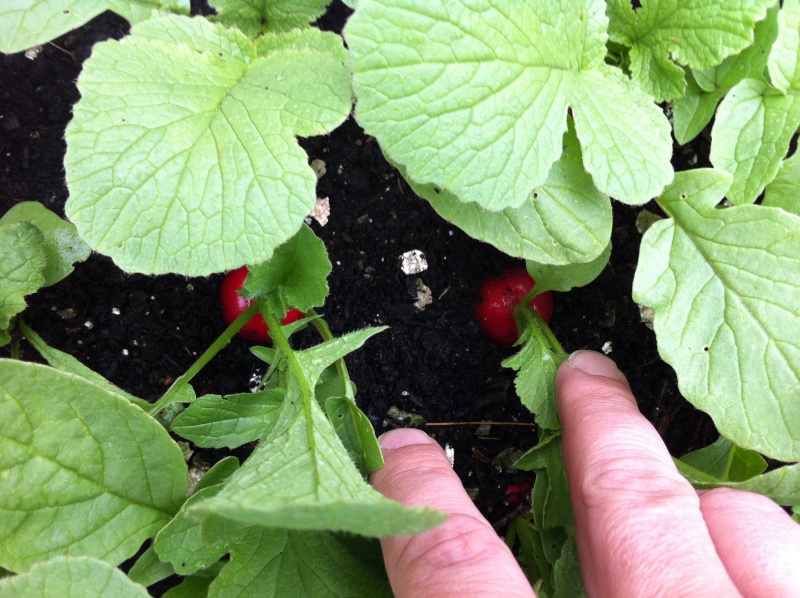 Posts

: 96


Join date

: 2011-04-08


Age

: 44


Location

: Arlington TX



Very nice. They look delicious.



Posts

: 356


Join date

: 2011-04-07


Location

: Raleigh, NC - EST



Very magazine-worthy! I bet they were wonderful.



Posts

: 309


Join date

: 2011-03-20


Age

: 42


Location

: Fort Mill, SC



They're beautiful! Don't you just love the way they push their shoulders out of the soil for you?



Posts

: 4674


Join date

: 2010-03-21


Age

: 75


Location

: Southwestern Maine Zone 5A



---
Permissions in this forum:
You
cannot
reply to topics in this forum