Now I know some folks might baulk at this idea, but last year (after 10 hour work days) I found myself watering for 60-90 minutes and with the heat last year it got to be very time consuming indeed.
This year I purchased some 1/2" black hose line and ran it down the center line of my beds on one side through each of the 3 boxes and tied a knot in the end. Just a simple knot.
I then used landscaping paper staples to hold the 1/2" line in place and in between the boxes burried the line in the mulch.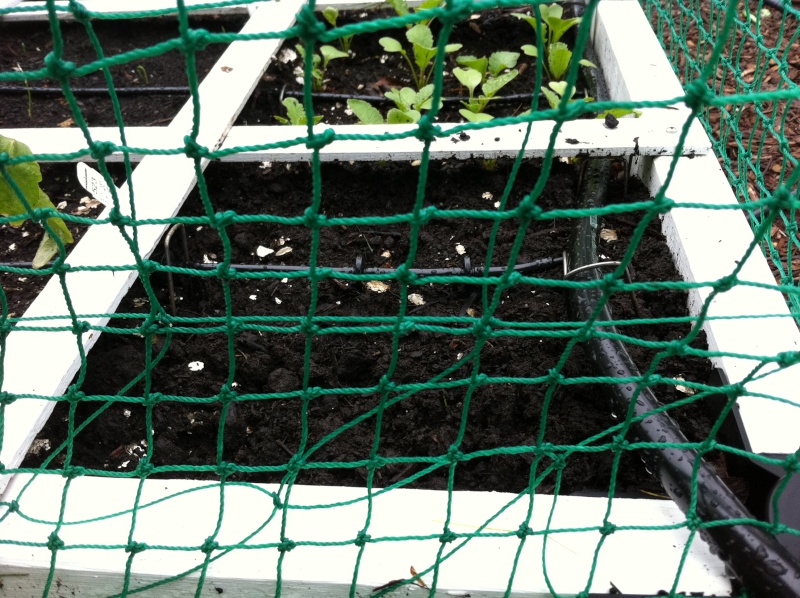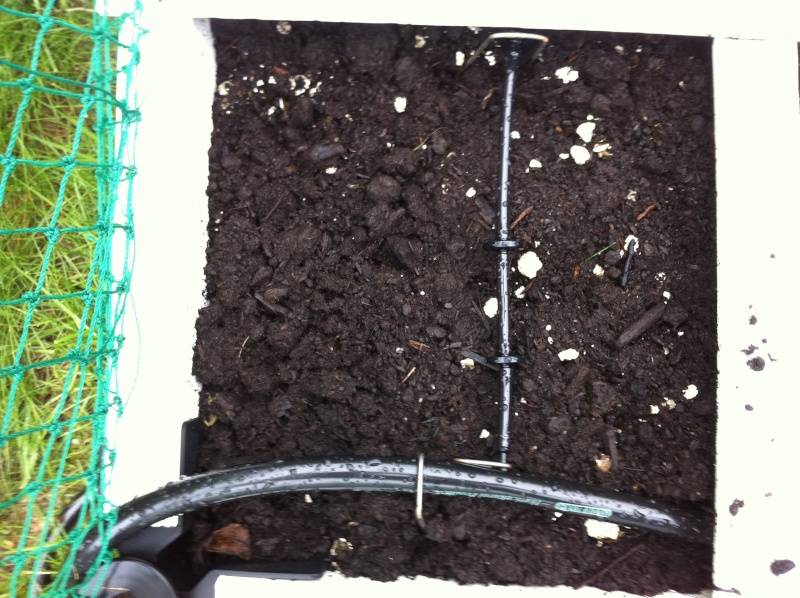 1/4" lines run through the squares down the center with 1 gallon per hour (gph) drippers placed near the plants.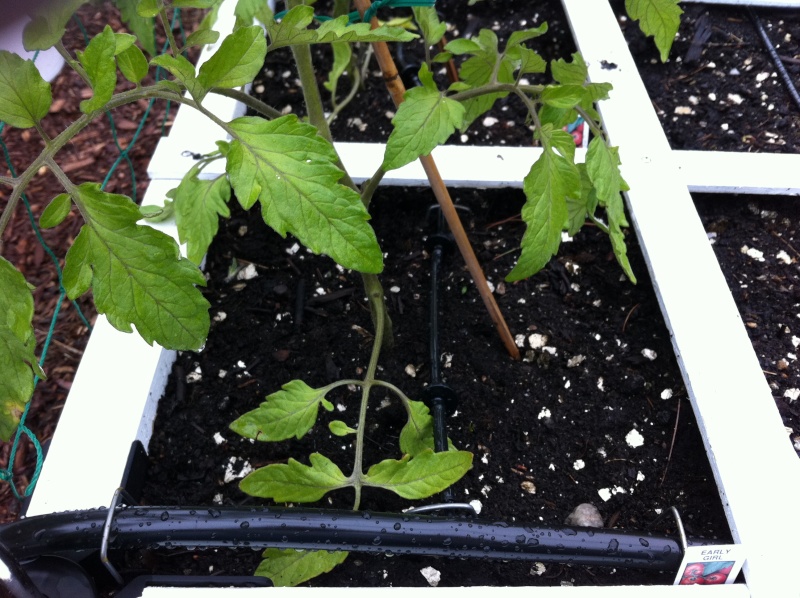 Now all I needed to do was reduce the pressure to 15psi and I found an attachment to do just that and rigged up a double ended quick release for the hose.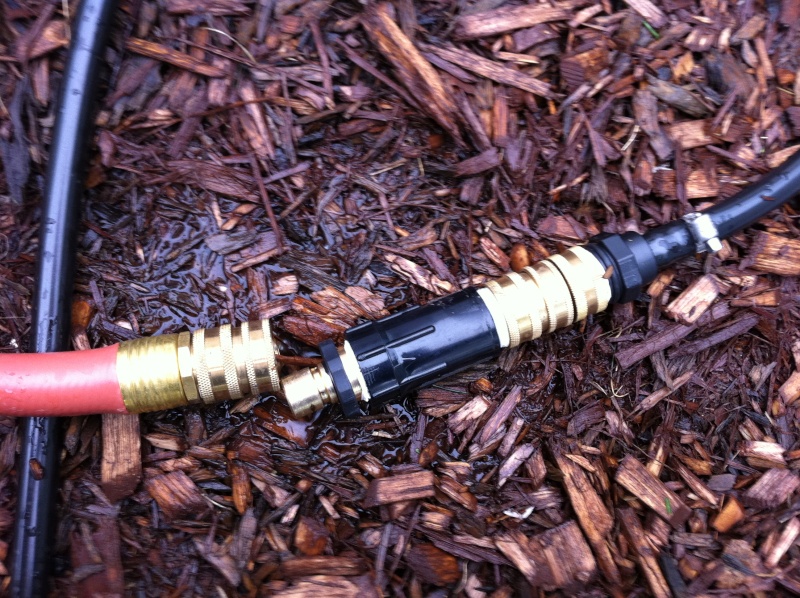 Works well so far in my testing, but we'll see what happens when we get some dry weather...if it ever arrives.

Once I proven that it works, I'll do the other side of the 6 boxes the same way and then all I need to do is weed, snip the suckers off the tomato plants, arrange the other plants up the trellis and of course harvest!



Posts

: 12


Join date

: 2010-03-08


Location

: Massachusetts



Hubby put in automated irrigation for me this year too.

I love it! I have a combo of some drip heads and some spray heads on the top of garden stakes. We put 90 degree spray heads in 2 opposing corners of each SFG, the drippers are in my tires that have flowers and other non edibles.






Posts

: 2260


Join date

: 2010-04-25


Age

: 39


Location

: Post Falls Idaho and LOVING it



RJ, great process. you will find that many members use drip or soaker hoses for the same reason you do.



Posts

: 3141


Join date

: 2010-06-10


Age

: 70


Location

: Coastal Oregon, Zone 9a, Heat Zone 2 :(



I installed a drip irrigation system this year so I could water my crops with more ease and efficiency. So far its working. He is my drip system. I have added several more drip emitters and sprinklers since this video was recorded, but you get the idea. The systems works great. No setting up sprinklers and missing the garden with the majority of the water. I just connect the hose and all 3 beds and 48 squares have individual watering. I love it!

How often should I use this and for how long?
I typically water more when it is hotter and run the system for about 25-30 minutes. Is this enough?

Thanks,
Joe



Posts

: 108


Join date

: 2011-07-06


Location

: East Weymouth- Zone 6B



---
Permissions in this forum:
You
cannot
reply to topics in this forum