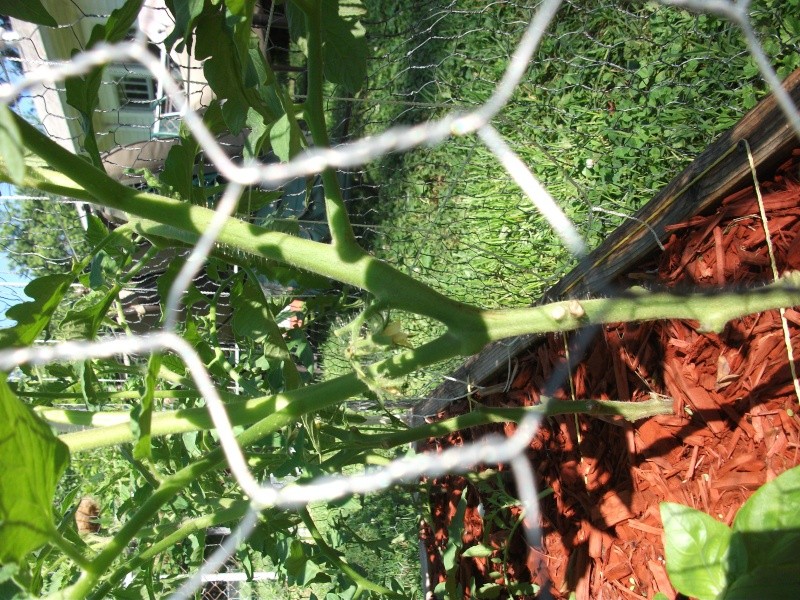 I know this is a topic that has been beaten to death! However. All of my tomatoes look just like this one and I am really confused. It seems like they have "forked" right before the first flowering cluster. Both sides of the fork look virtually the same and I am not sure which side to keep for the single vine method? Any advice will be greatly appreciated.
Firstly, are these determinate (bush) or indeterminate (vining) tomatoes?

You don't prune determinate tomatoes, and they tend to have a growth pattern like you are describing.

If these are indeterminate can you provide a better picture of your question? I can't really see what you are asking about.

In general, when you prune your tomatoes you prune all the branches below the first flower cluster then you prune the suckers above that.

This website gives a good explanation:

http://backyardgardeningllc.blogspot.com/2010/05/pruning-tomato-plants-101.html





Posts

: 668


Join date

: 2011-01-26


Location

: WNC 6b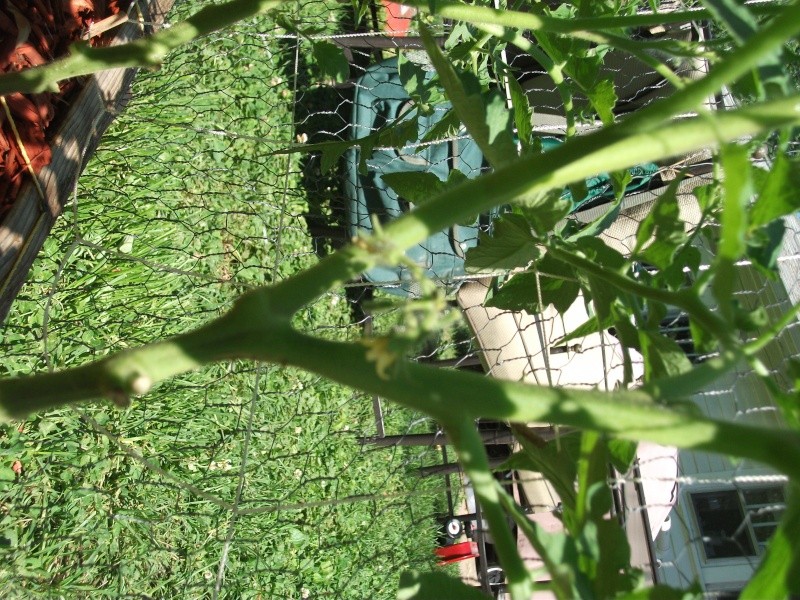 Hard to get a good pic. this one is closer up. You explanation was helpful though, thanks! These are all indeterminate, early girl and beefsteak. I also have one grape and one supersweet 100
maybe this helps?
---
Permissions in this forum:
You
cannot
reply to topics in this forum