After watering my garden this morning, millions of ants carrying some white, larvae-ish looking stuff emerged all over my SFG boxes. What is this and what do I do? I'm spraying them with a soap/listerine/water solution which kills the ants on contact, but I suspect this is a huge problem. Any advice? Thanks, Angela



Posts

: 3


Join date

: 2011-04-09


Location

: southern california



It is just the beginning of any season. They are just trying to live. Which they are welcome to do as long as they stay outside. The only problem outside that I have had with ants vis a vis the garden is when they farm aphids. Then it is war. Otherwise I let them be. They do help keep the soil aerated.



Posts

: 2467


Join date

: 2010-05-05


Age

: 61


Location

: Warner Springs, CA USDA Zone 8a, Sunset Zone 7 (I think)



The ants are moving their nest... the larvae they are carrying are their own. If you disturb and ant nest they will try to save/protect their larvae.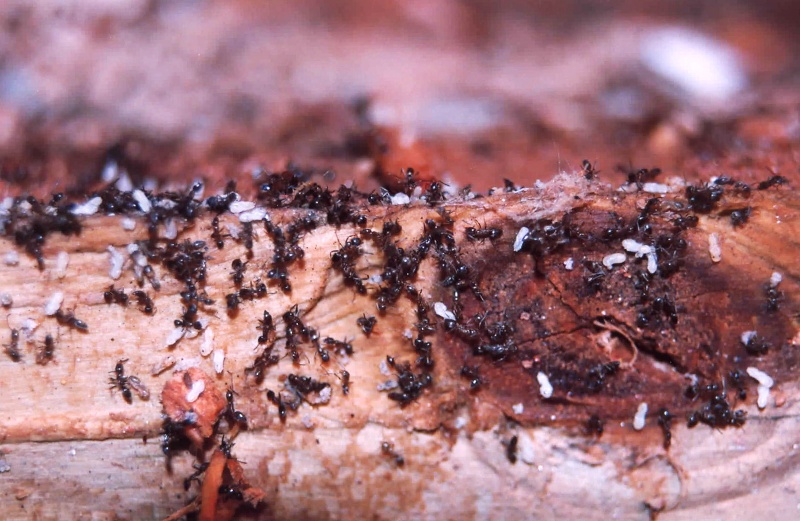 Posts

: 198


Join date

: 2011-04-30


Location

: Gardiner, Maine, 5a



Natural thing happening.

Unless the are fire ants or carpenter ants, I leave well enough alone and just watch how Mother Nature works......tirelessly.....in wonderment.



Posts

: 2727


Join date

: 2010-12-25


Age

: 43


Location

: St. Louis, MO



A few years ago, I watered an area of my yard quite heavily and had the same experience. The aunts didn't want to drown, so they rushed out carrying their young (larvae). I suppose watering is a good way to locate an ant hill....


Certified SFG Instructor




Posts

: 2067


Join date

: 2010-03-02


Age

: 69


Location

: Bend, OR (Zone 5-6)



If they are fire ants, then I would recommend the application of napalm with a nuclear warhead follow-up in a few days. If that doesn't kill them at least you'll have fewer weeds to deal with.




Posts

: 54


Join date

: 2011-02-11


Location

: central Arkansas



---
Permissions in this forum:
You
cannot
reply to topics in this forum