I started seedlings of the following varieties:

Tess's Land Race Current
Tonadose des conones (I've also seen is spelled conores)
Burpee Super Sweet 100 hybrid

All are small cherry type or smaller and are listed as indeterminant, except I found one site that called the Tonadose semi determinant. The markers were destroyed when my dog upset my seedling tray so I have no idea which is which. I have been pruning them as indeterminants up the trellis. 2 of them have what I think is an odd growth pattern. They have new growth tips from the end of the blossom/fruit stems. The others have seperate blossom/fruit stems which do not have new growth at the end.


Should I be pruning these blossom end growth tips? Has anybody else seen this type of growth?

I'll try to get some pictures tomorrow.



Posts

: 777


Join date

: 2011-01-23


Location

: Bloomington, CA



Here are some pictures:
The first 2 pictures show 2 different views of the same branch. The u shaped branch comes from the end of the blossom/fruit branch.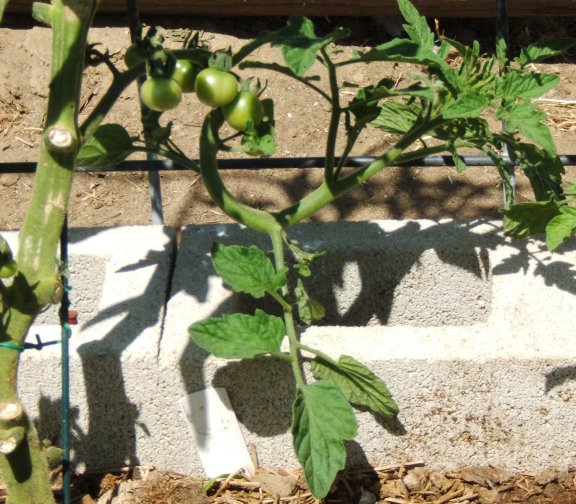 This is up higher on the same plant. The thick branch in the middle originates from the flower/fruit branch below it.
Below is a different plant(but I would guess to be the same variety as they are the same size and look to them). It shows 2 flower branches with branches starting to grow at the ends. The other 3 tomato plants that I started from seed are not like this.
I know my terms are not correct but is this odd or something that happens often? And should I be trimming this growth off? I do see suckers that I have missed in the pictures.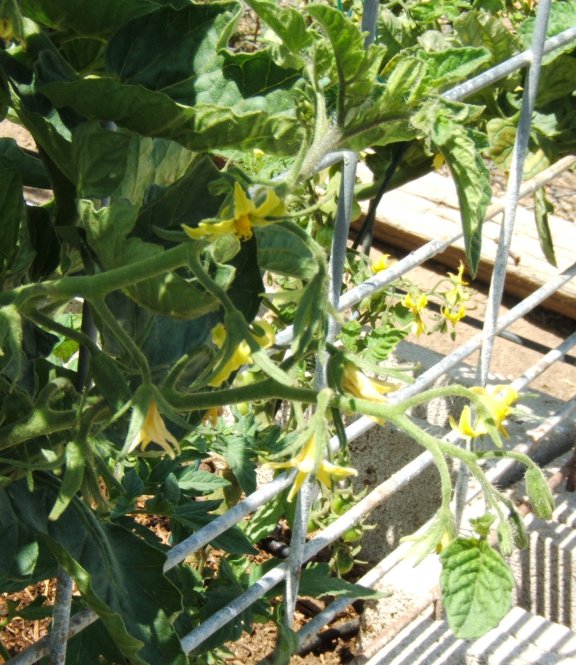 Posts

: 777


Join date

: 2011-01-23


Location

: Bloomington, CA



I would cut that extra vine off just past the tomatoes and let the energy go to the tomatoes. I had several of my WV '63 tomatoes grow vines out past the tomatoes. Some were like stems like yours and some like this bunch below had bloom continue on this the freak stem. I cut it off to let those nicer tomatoes get bigger.
Before trimming:
After trimming: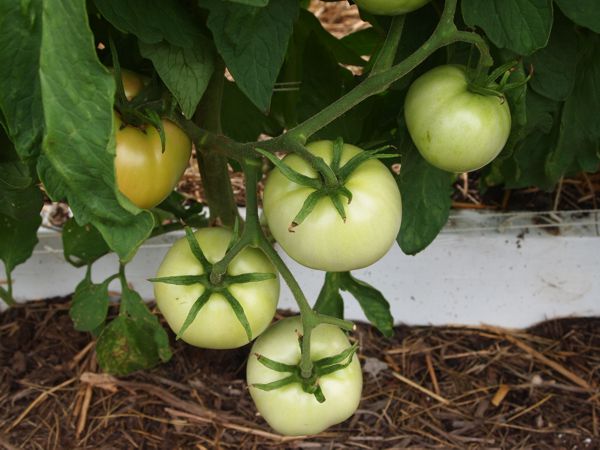 The large tomato in the center here is the one turning red in the picture above. I had my eye on that baby!
pattipan



Posts

: 807


Join date

: 2010-03-04


Location

: WV -- Zone 6a



---
Permissions in this forum:
You
cannot
reply to topics in this forum