The gardens are going well, except my poor little carrots which are still very piddly. Here are some pictures.
We got that one broccoli just in the nick of time.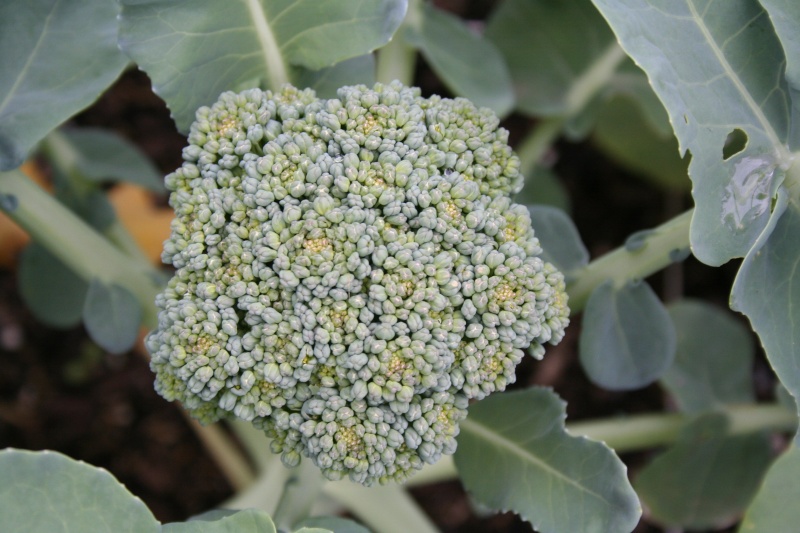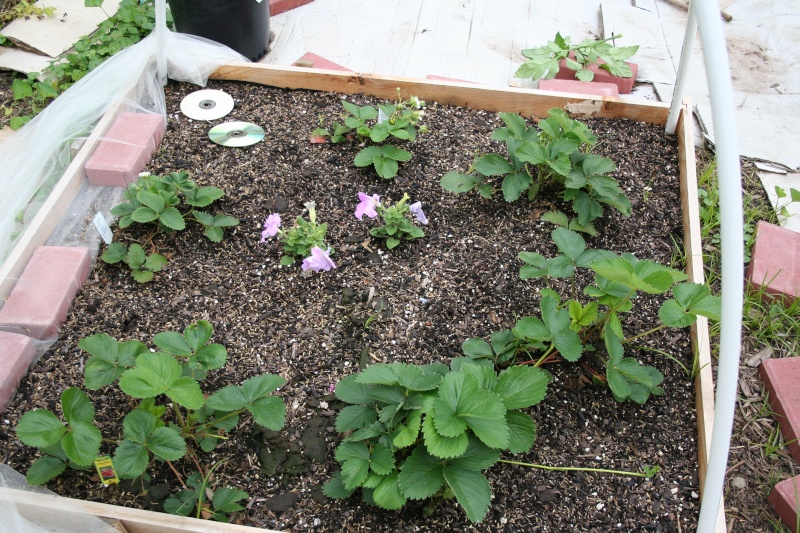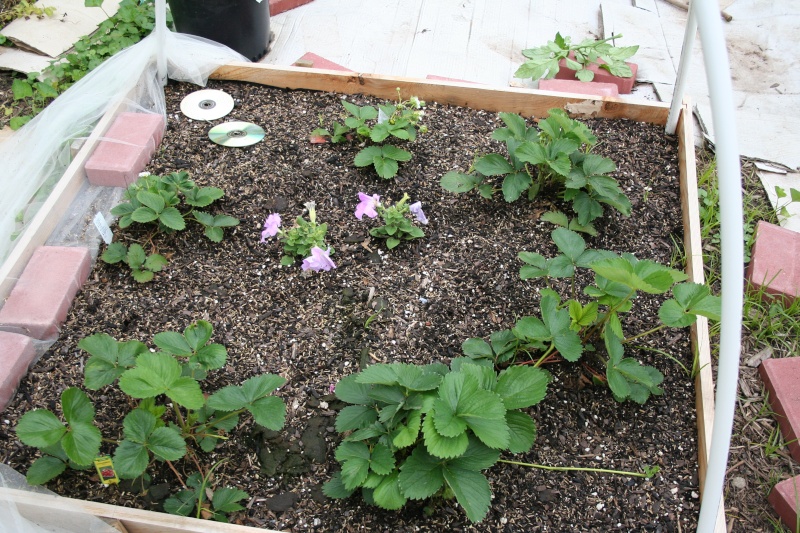 Looks awesome! Your are right about feast or famine today...lol.



Posts

: 2727


Join date

: 2010-12-25


Age

: 43


Location

: St. Louis, MO



jymarino,
just wondering about the CDs in your beds. something sparkly to scare the birds away? or do the veggies enjoy the sweet strains of the classics? inquiring minds want to know.



Posts

: 54


Join date

: 2011-02-11


Location

: central Arkansas



Very funny, although maybe playing music would scare the birds away as well. Yes, the cd's are supposed to scare away the birds. I don't know if it works very well, but I figured I should at least do something to disuade them.
I scare birds with rubber snakes which I get at Walmart for a dollar. I have them sitting on top of my trellises. They work as long as I move them around in different positions. If I don't reposition them, the birds get used to them.

The kids think it's funny when they move them around in different places. That's okay too. I just come in from the garden in a huff, wondering out loud who tried to scare me with the snake! It has become a game.
Heidi



Posts

: 120


Join date

: 2011-02-14


Location

: 7b (Angier, NC)



Hey, that is a great idea. I'll have to look around for rubber snakes locally.
The cd's in the other beds are actually hanging by the trellis. I think those work better than just having them lay on the ground. I just haven't hung those back up yet.
Rubber snakes might scare the birds away, but it would definitely scare my wife away. She would NEVER set foot in the garden again. EVER!! To her, the only good snake is a dead snake. Even the little 10 inch garden snake I found in the compost pile gave her nightmares for weeks. He had to be relocated for her benefit (but it was mainly because he was eating the worms in the compost bin.

don't tell!)
I've also seen shiny metalic ribbon that can be hung up and blows freely in the wind to make it flash and sparkle



Posts

: 54


Join date

: 2011-02-11


Location

: central Arkansas



---
Permissions in this forum:
You
cannot
reply to topics in this forum