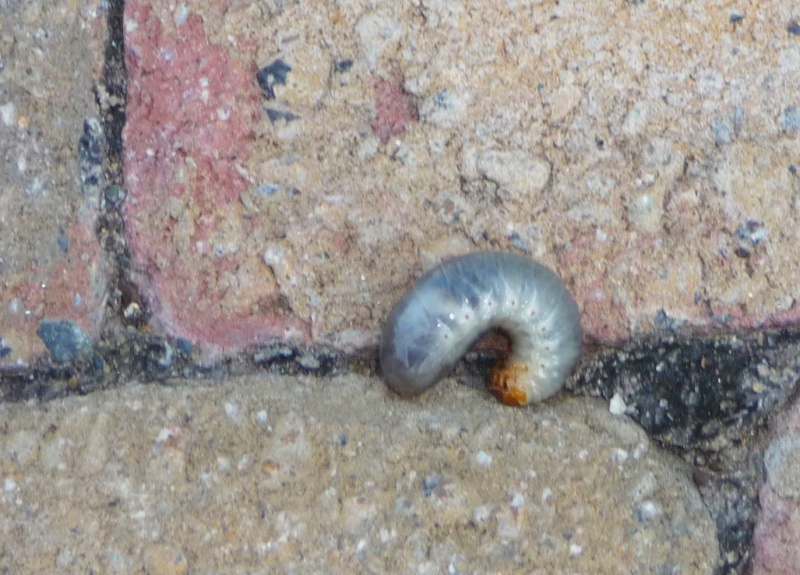 I harvested a couple of squares (broccoli that bolted, strawberries that never grew, and radishes that had lovely greens and nothing below). I was running my fingers through my fluffy lovely stuff, and came upon probably 10 of these disgusting guys. I'm wondering if they're the big brother of the wire worms I found in one of my composts AFTER I had mixed my MM. Grrr - the gift that keeps on taking. Here is the little brother from a few months ago.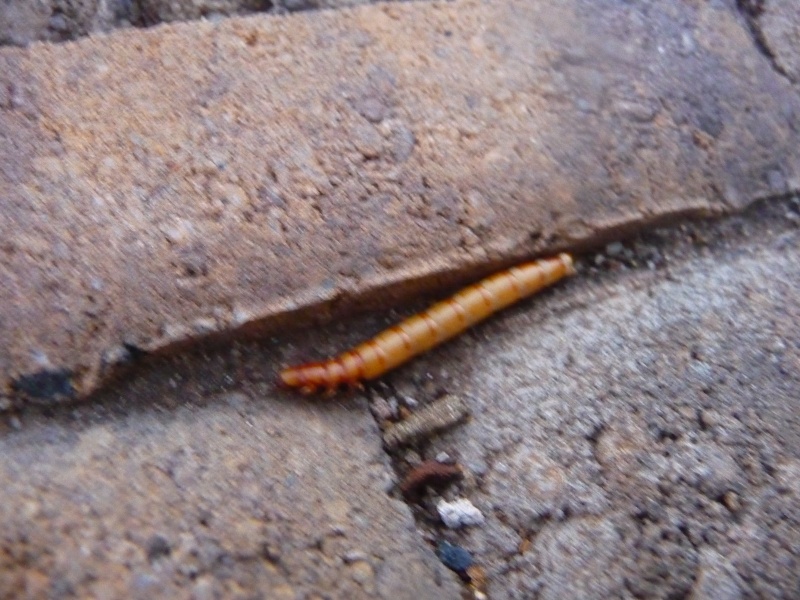 Thoughts? How do I get rid of them? Is this why my radishes didn't grow? There were most of them in that square. I could be that it was too hot too - we've had mid to high 90s for a few weeks now. Blah.
Thanks!



Posts

: 309


Join date

: 2011-03-20


Age

: 42


Location

: Fort Mill, SC



Those are two different critters. The fat one is a grub... probably a June beetle grub. Maybe also be a Japanese beetle grub.
I found this...
"
Plants affected by grub feeding may suddenly wilt. Grubs can kill small plants and gnaw cavities in root vegetables. Species of white grubs that feed on grass roots cause yellow patches in lawns. In many cases you may be able to lift back dead patches of your lawn like a carpet where grubs have been feeding. Heavy infestations of grubs attract raccoons, skunks, armadillos, opossums, crows, ibis, and other birds, which make holes in the lawn and garden to feed on the grubs."
This is a June beetle grub, so you can compare...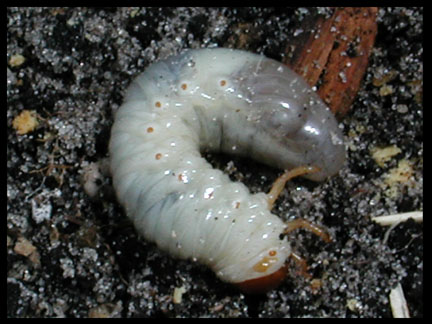 Posts

: 198


Join date

: 2011-04-30


Location

: Gardiner, Maine, 5a



The top one is a Japanese beetle grub. I remember the little orangy color they had on the head. I had some in my bed, and squashed as many as I saw, but this was before I planted, so I was lucky.

Here is some info:
http://ohioline.osu.edu/hyg-fact/2000/2001.html



Posts

: 88


Join date

: 2011-04-07


Location

: Georgia, USA, Zone 7b (Middle South)



Hmmm, bear in mind I'm new at this, but I found them too. This page identifies it aw wireworm

Some more details here...

http://king.wsu.edu/gardening/MGCD/documents/Wireworms.pdf

and here http://ohioline.osu.edu/icm-fact/images/5.html



Posts

: 78


Join date

: 2011-02-27


Location

: Montreal Zone5a



Thanks for your responses. They're definitely japanese beetles. I've seen several adult ones around. So now what? I bought a phermone trap, but have since read that those can attract more than you would've otherwise had. What other options are there that you all have proven effective in your gardens?

And while we're at it, has anyone had success against their wireworms? Cuz I know there are still at least some that I couldn't find in my "sifting."

Thanks.



Posts

: 309


Join date

: 2011-03-20


Age

: 42


Location

: Fort Mill, SC



Feed them to the CHICKENS! My girls love it when I find grubs in the garden or lawn, they always get excited for the juicy treat.



Posts

: 283


Join date

: 2010-08-07


Age

: 37


Location

: Central Illinois (near Peoria) 5a



---
Permissions in this forum:
You
cannot
reply to topics in this forum