I am a newbie gardener and could use some help, please. I planted two tomato plants, one is a cherry tomato plant and the other is a better boy. Each of them has two stems at the base and I am unsure which one to prune, if any.
Here is the cherry tomato plant...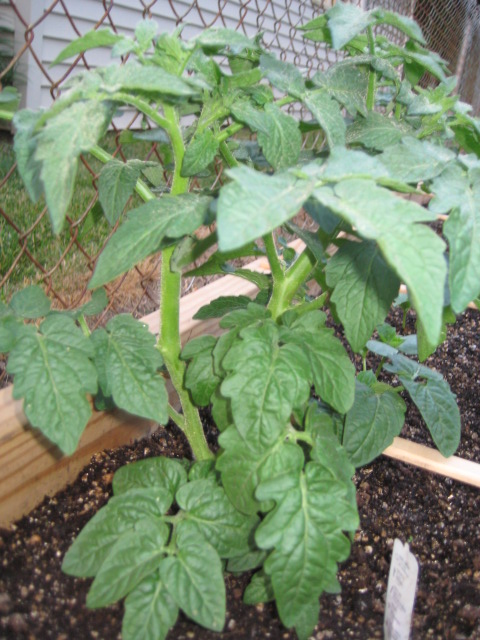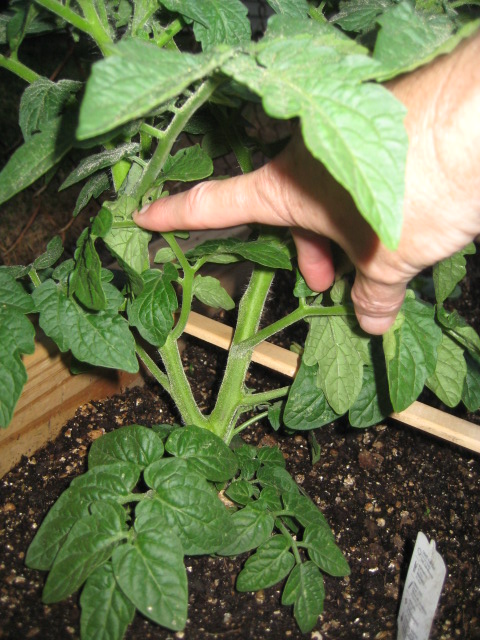 And here is the better boy...

Any guidance would be appreciated! Thank you!
Kristi
Are they determinate or indeterminate tomatoes?



Posts

: 96


Join date

: 2011-04-08


Age

: 44


Location

: Arlington TX



Indeterminate... according to the tag.
First I would any leaves touching the ground. If you want you can keep 2 leaders or just prune off the one that is weaker. After that prune the suckers. They grow between the leading stems and the leaves. Hope this helps. You can use the search box on the left side of this page under "Latest Topics" column and enter tomato pruning to find all kinds of info as well. Hope this helps.



Posts

: 1697


Join date

: 2011-04-01


Location

: zone 9a St.Johns county FL



Rats! I was hoping you would say determinate then I could have just said that determinate plants need no pruning. LOL. Anyway. I picked the strongest looking stem and then cut the other one off. I felt bad for it so I stuck it in a pot of soil and then just rooted it. I now have 16 extra tomatoes growing in the back. I've seen some growers that grow 2 main stems off of one tomato plant.

On your cherry tomato I would cut off the one your index finger is touching in the picture. I would also trim the bottom leaves off. I don't know about the other one. They both look good. I think you could cut off either one and the plant would do just fine.

Now just remember that this is my first year growing so I only have a few months of experience. Hopefully the more experienced growers will chime in soon.



Posts

: 96


Join date

: 2011-04-08


Age

: 44


Location

: Arlington TX



Thank you both for your quick responses! It is so nice to have the support of others! I've been told that I'm kind of 'anal' about things, but I prefer the word 'precise'. LOL That's why I figured SFG would be a good fit for me. However, sometimes I get too focused in (obsessed) and forget the big picture. Thanks for helping me keep things in perspective!

Kristi
Kristi
Nice to have you join us. I think the prior posters have given you great advice. Don't forget to try to root the stem you cut off, free tomato plants that will be almost as mature as the remaining plants.
Again, Welcome and keep us posted on your progress.



Posts

: 3141


Join date

: 2010-06-10


Age

: 70


Location

: Coastal Oregon, Zone 9a, Heat Zone 2 :(



---
Permissions in this forum:
You
cannot
reply to topics in this forum