Posts

: 249


Join date

: 2010-03-03


Location

: Salt Lake City, UT



i just take chicken wire and lay it over my wheelbarrow and while wearing gloves, rub the compost over it. what goes in wheelbarrow is used in garden, what is big and doesn't sift thru goes back in compost pile to break down further.

not fancy but it works. i roll up the chicken wire when i'm not using it.



Posts

: 625


Join date

: 2010-03-04


Location

: USA



I posted this in another thread.
I just built a square frame out 1x3's just big enough to put on top of my wheelbarrow. I stapled 1/4" hardware cloth on the bottom. It was inexpensive to make. I sift compost for my beds, for my conventional garden i just spread around. I have all kinds of different stuff in my compost. It works well.
Scott
scotch827
Posts: 2
Points: 2
Join date: 2010-03-03




Posts

: 18


Join date

: 2010-03-02



Depending on what you compost, how and where, you can end up with 'stuff' that you don't want to put into your SFG-like rocks, branches, and clumps of compost.

Usually, hardware cloth (rabbit cage wire) is used for the screen. Happyfrog described the simplest screener, scotch described the next step up. I screen at half inch for raised beds and ornamental beds; quarter inch for my SFG beds. That's just my personal preference. Compost doesn't have to be screened. I enjoy running my hands through clean Mel's mix.

If you google 'compost screener, you'll find a lot of creative ideas for making screeners. Here's one that I made
This works better than I could have imagined. I sifted a couple yards in no time, and barely broke a sweat.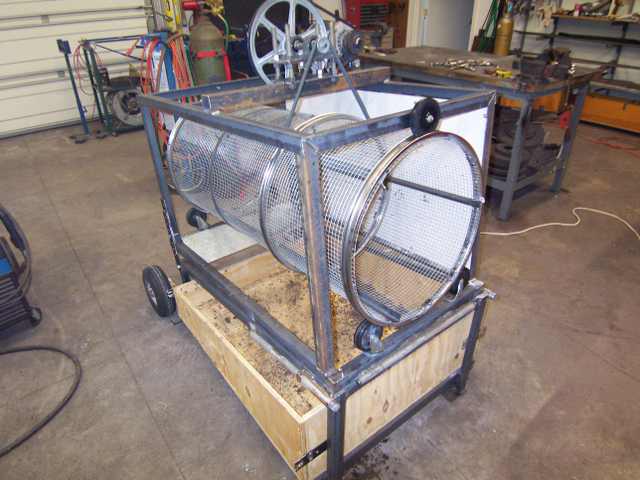 But when I got done, I thought: "This is stupid. I own a tractor, why am I using a shovel?" So I set out to make an auto-feeder that I could load with the tractor. Here's the beginning of it; I'll have to go take pics of the finished product. A cheapo post hole auger just happened to fit inside a chunk of 6 inch well casing I scrounged.
[url=http://www.servimg.com/image_preview.php?i=5&u=14941200]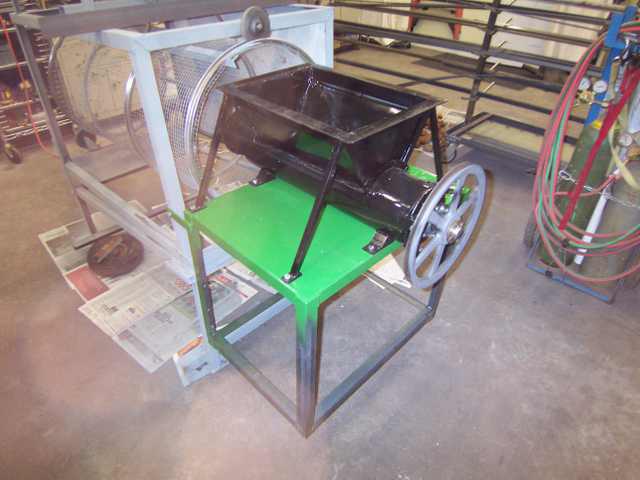 [/url]
WOW, with capitals. What great screeners. I usually go through a couple pairs of gloves each year screening my compost. I also use the 1/2-inch hardware cloth. There is nothing I love more on fall days standing out at the compost pile and running me fingers through warm just-screened compost. They couldn't bottle that purfume! mad



Posts

: 14


Join date

: 2010-03-03


Age

: 66


Location

: Redmond, Or Zone 4-5



initials, not mood, I remembered! Yeppers, compost under the fingernails is a wonderful thing-are we nuts!

Boffer, I agree. Running my hands through Mel's mix is wonderful.



Posts

: 2188


Join date

: 2010-03-03


Age

: 60


Location

: Acton, Massachusetts Zone 5b/6a



neat composters! i found online plans to make a 'better' compost sifter than i use now but i just keep runnign out of time - i have so much i wnat to do and not enough hours in a day!



Posts

: 625


Join date

: 2010-03-04


Location

: USA



---
Permissions in this forum:
You
cannot
reply to topics in this forum