Guess what I found eating my tomato plant. A HUGE, NASTY tomato hornworm!! This thing was bigger then my index finger.
So what do you do with a HUGE, NASTY tomato hornworm?
Feed it to the chickens of course!
Do I have to worry about more of them? Am I going to be infested with them?!
Yes, check all the stems of your tomato plants. They could be anywhere and you could have up to several more invading if you are unlucky.
Just think of them as a feast for your feathered friends.



Posts

: 4708


Join date

: 2010-03-21


Age

: 75


Location

: Southwestern Maine Zone 5A



I've found 6 so far this year Aub. If you get them early, they don't eat that much. If you wait a few days, they can completely eat your tomato plant down to no leaves at all. I check my plants daily and still have missed them.



Posts

: 291


Join date

: 2011-03-28


Location

: SE Iowa



When is the best time to go hunting for Hornworms? It was afternoon when I found that one. I could hear it eating!
Any time. I've found them in the morning or evening. They eat constantly. I've read they will also eat peppers, eggplants and potatoes, but I've only found them on my tomatoes. If you see leaves that have been eaten, look for awhile and eventually, you'll find the horn worm. They eat all the leaves, some times soft stems and occasionally soft tomatoes. If you see little round drops that look kind of purple on a leaf, it's could worm droppings. Follow up the plant till you see eaten leaves. Usually, the infestation isn't that much to worry about. Just be vigilant and have your girls there ready for a snack.



Posts

: 291


Join date

: 2011-03-28


Location

: SE Iowa






Posts

: 123


Join date

: 2010-03-02


Age

: 39


Location

: KY (6a)



@Selandra

wrote:The first one I ever saw last year freaked the tar out of me.

...
That smilie just isn't good enough for a hornworm. Here's me, just looking at a closeup picture of the darn things...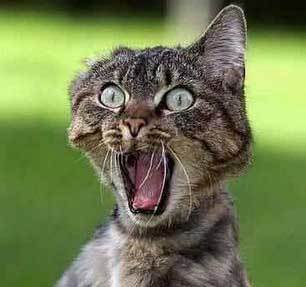 Posts

: 7392


Join date

: 2010-02-26


Age

: 65


Location

: yelm, wa, usa



I forgot who (sorry) but some one here gave me the good tip to go out at night with a flashlight they are muck easier to spot then because the white stripes show up really well and that nice green camo just dosen't hide them so well. I also find tiny ones by picking off leaves that have small holes and half the time when I turn the leaf over there is a newly hatched HW.
They grow up to become Spinx Moths. The favorite plant for the adults to feed on around here is Moon Flower. If you don't want to encourage Horn Worms in your garden best not to plant Moon Flowers. I miss my Moon Flowers.



Posts

: 1697


Join date

: 2011-04-01


Location

: zone 9a St.Johns county FL



I had pulled about 15 little ones off of my Tomatoes a couple of weeks ago. Then last week my hubby and I were Looking at my Peppers and found a big sucker so my hubby threw him in the soap water and the next day he found another one (doesn't want to share his peppers) haven't seen any since. I keep checking everyday though



Posts

: 129


Join date

: 2010-06-03


Age

: 44


Location

: North east OHIO



Aub I too fed the ones I found to my chickens, and then yesterday when going out to return them to the coop after a day of free ranging, I found they had started looking for the worms themselves, and upon finding none started on my tomatoes!!! It is somewhat satisfying to feed those darn things to the chickens though ain't it!!!



Posts

: 1611


Join date

: 2011-01-29


Age

: 51


Location

: NE Texas, 75501, Zone 8a



My tomatoes are such a huge mess I don't know if I could ever find one! I have 13 tomatoes growing up 2, 4 foot sections of cattle panel!

Farmervalerie- I let the girls have the bottom 2 feet of my tomato leaves if they stick out of the fence I put around them. The girls seem to be ok with that arrangement.

---
Permissions in this forum:
You
cannot
reply to topics in this forum