Posts

: 219


Join date

: 2011-06-30


Age

: 43


Location

: Zone 7b



I looked at your pictures but am curious to know if the older leaf tips are reddish purple too?? I read somewhere that it could be a low pH or a magnesium deficiency IF the red was on the leaves. I cannot speak to the red on the stalks, sorry about that. Wish I had more information. I am growing sweet corn too and wondering if I have the same problem but it is 101 heat index here and getting hotter by the minute so I will look this evening and get back to you.

Certified SFG Instructor




Posts

: 4855


Join date

: 2010-08-20


Location

: Central Ohio zone 6a



Hi!
I looked at mine today(Silver Queen) and it has red on some of the stalks just as it leaves the ground. Not all stalks have the red. I have no idea what causes this or if it could be a problem.

Mine is just starting to tassel Yea! Hope to have many ears of corn with red stalks!

Jo



Posts

: 1532


Join date

: 2011-05-04


Age

: 63


Location

: Cottageville SC 8b



the bottom of my corn's are red/purple color and they seem to be doing great!
i have look at other pic's of corn and i have seen some with red on the bottom as well.....i think your corn looks great!!

hugs
rose
here they are back in May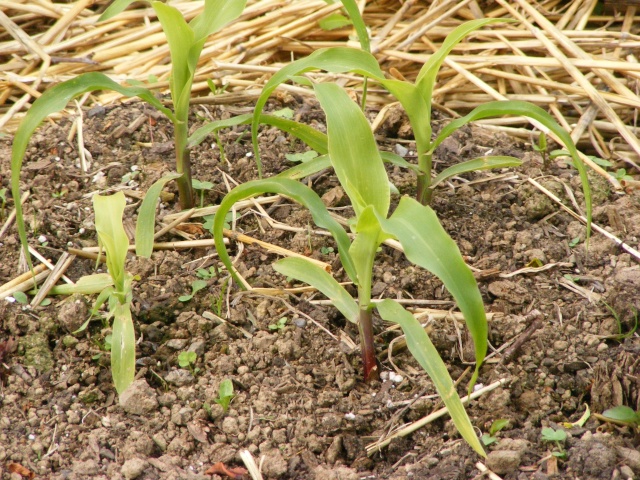 here they are in July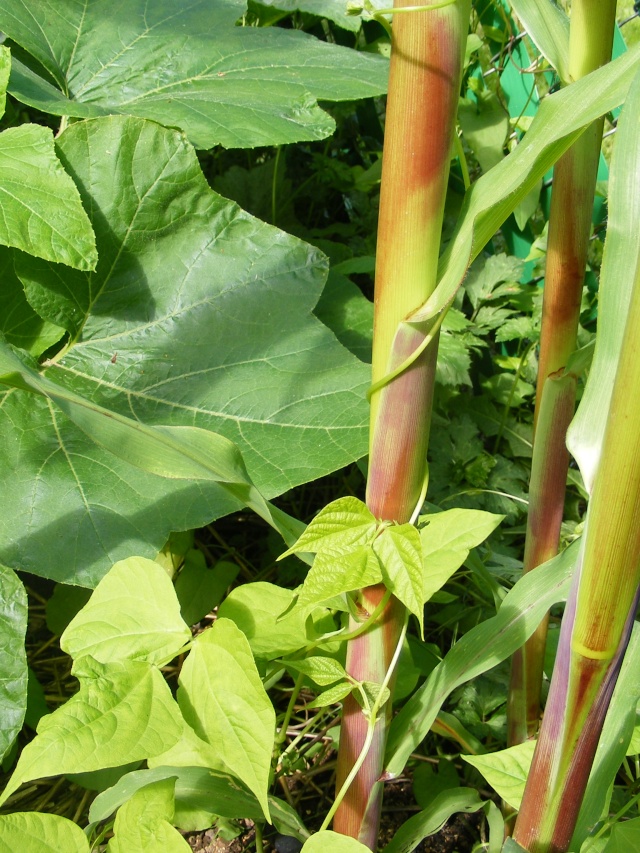 they are just now getting their tassels....and they are red/purple!



Posts

: 2424


Join date

: 2011-05-09


Location

: Western WA



Thank you everyone....I believe I can relax now...(Thank Goodness). Started to think something was wrong here, good to see I'm not alone concerning the red--so all must be well.



Thanx for the pic' of your corn Rose...that really helped lots.
Now if I can just get the ants under control around these parts of the woods. :scratch:



Posts

: 219


Join date

: 2011-06-30


Age

: 43


Location

: Zone 7b



---
Permissions in this forum:
You
cannot
reply to topics in this forum