Well here they are FINALLY! Tomatoes are turning red.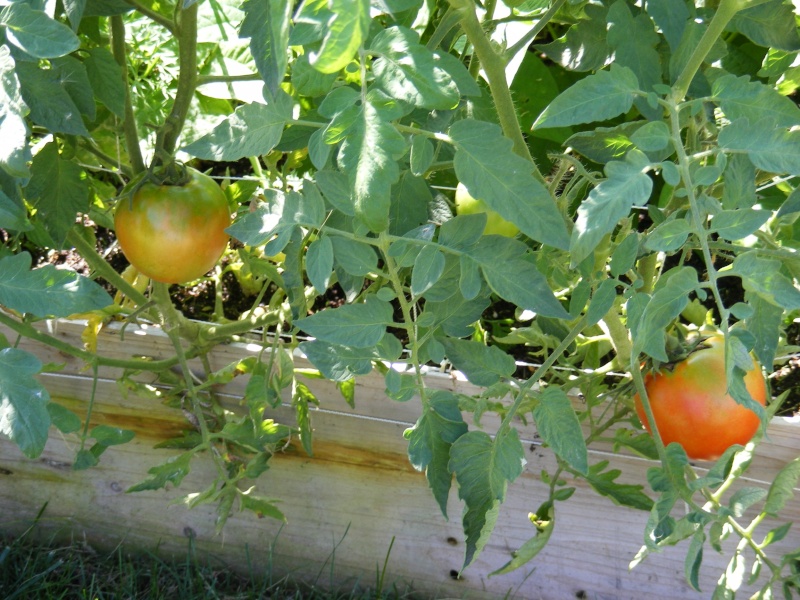 Here is one of 3 pumpkins. I can't believe how much this grows every day!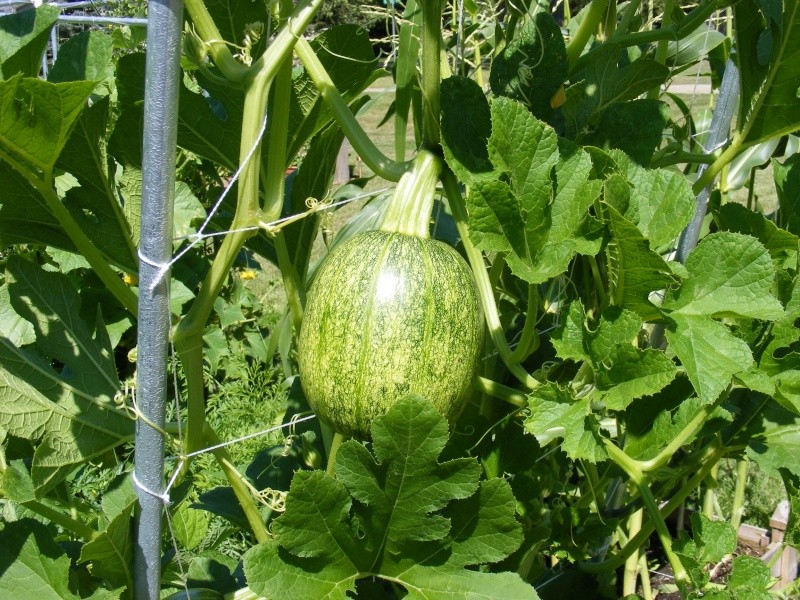 This is the one and only green pepper. Plenty of blooms with little peppers starting then they fall off.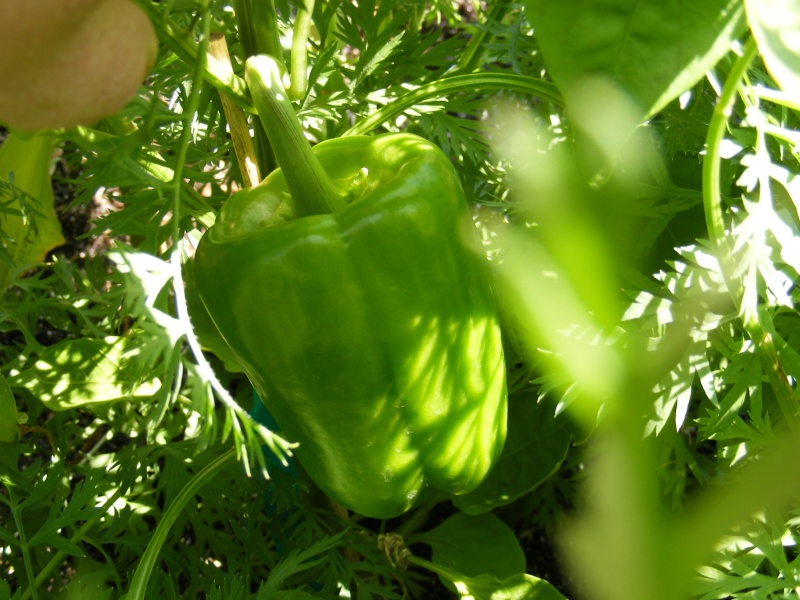 We have new radishes and peas growing. Still getting lots of cucs and the cherry tomatoes are coming in a little faster now. The bush beans are doing good too.
Every day seems more like fall! (My favorite time of the year!)



Posts

: 85


Join date

: 2011-04-09


Age

: 48


Location

: North East South Dakota, Zone 4



Beautiful pics! I especially love that little pumpkin

I've never grown them, so it's funny to see one as green!
I have the same problem with peppers. They did that to me last year. I don't know if it's something I'm doing or if they just don't do well in my area.



Posts

: 826


Join date

: 2010-04-08


Age

: 33


Location

: Jamestown, NY (Zone 5a)



Congratulations - the pictures look great, and I'm sure the food will too!

And I too have the same issue with peppers. The banana pepper plants look great, produce tons of flowers, but the stems just yellow and fall off before the fruit really develops. This morning I looked at the garden after our rain, and I found about 10 of the pepper stems (after the flower had already fallen off) on the ground. The bell has done a bit better, but I've still had things falling off. Rain or sun, heat or normal, it doesn't seem to matter. And I have seen bees around, although since peppers are supposedly self-pollinating, that shouldn't matter. . .



Posts

: 361


Join date

: 2011-04-28


Age

: 41


Location

: Delaware County, PA



Those do look good! I've had no luck with pumpkins actually forming. I get plenty of big, beautiful blossoms almost every day, but no fruit.

There is a huge community garden near me that is also experiencing the same problems with peppers this year. They've never had so many flowers that yield absolutely nothing.


Could it be some indicator of a larger problem?



Posts

: 129


Join date

: 2010-03-24


Location

: The Garden State — Watchung, NJ — Zone 6b




---
Permissions in this forum:
You
cannot
reply to topics in this forum