Upon the suggestion of several people I am building a huge pile of shredded leaves, then adding news papers, house scraps, manure, and grass clippings. Even tho I have a huge yard, because of the drought I couldn't get enough grass, so my neighbor across the street works much and lets his grass grow tall. Soooo, I went over and cut it for him, he is seldom home, used my yard sweep and picked up a mountain of grass clippings. I know he will be happy about that. He just won't know who cut it. I would say that I have about a level pickup load of leaves, but DON'T KNOW HOW MUCH GRASS CLIPPINGS TO ADD. Any help out there. I probably have about a pickup load of clippings.



Posts

: 52


Join date

: 2011-07-25


Location

: N. Louisiana



3 parts brown to 1 part green...roughly.
I can see we differ in ratios.
Last year I went to a seminar by a master gardener in our area and he says 1 part green and 20 parts brown. I've used that ratio and my compost was rich and healthy and felt great in the hand.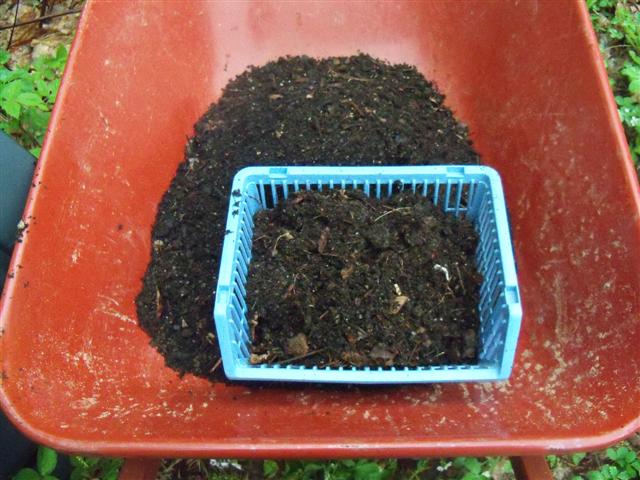 Here's mine being sifted into the wheel barrow.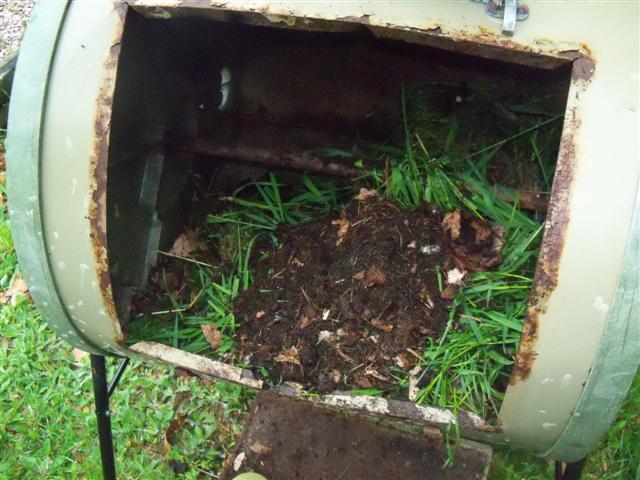 Here's another load of compost getting started.
I also consider grass a green when its green and brown when its dried, like you would dried leaves. I know others consider grass always a green.



Posts

: 4682


Join date

: 2010-03-21


Age

: 75


Location

: Southwestern Maine Zone 5A



I've read as high as 30:1 brown to green. But, most of what I find mentions closer to a 70/30 mix. One thing's for sure, I don't have a Masters in compost composition or soil construction.
Does anyone ever add dirt to a compost pile in the make?



Posts

: 52


Join date

: 2011-07-25


Location

: N. Louisiana



@Bud Alexis

wrote:

Does anyone ever add dirt to a compost pile in the make?
I usually add a little bit, or rather when I turn my open pile I'll occasionally scrape up a bit of soil with my flat shovel. It is all good for the compost pile!

____________________________
41 years a gardener and going strong with SFG.
http://squarefoot.creatingforum.com/t3574-the-end-of-july-7-weeks-until-frost
There are certain pursuits which, if not wholly poetic and true, do at least suggest a nobler and finer relation to nature than we know. The keeping of bees, for instance. ~ Henry David Thoreau
http://squarefoot.creatingforum.com/t1306-other-gardening-books

Forum Moderator Certified SFG Teacher




Posts

: 14165


Join date

: 2010-03-06


Age

: 54


Location

: Keene, NH, USA ~ Zone 5a



When I start a new area in my pile, I grab some old compost and toss it in to get the bacteria in there faster.
I usually start a new pile with the bigger chunks of my compost that did not go thru the strainer. I also toss in some soil from my beds now and then to be sure the microbes are put where they're needed.



Posts

: 4682


Join date

: 2010-03-21


Age

: 75


Location

: Southwestern Maine Zone 5A



---
Permissions in this forum:
You
cannot
reply to topics in this forum