That's San Francisco, not Square Foot, although I'm that too.

Happened to fall upon Mel's book on Amazon (was looking at buying Golden Gate Gardening and it was recommended) having read it it definitely sounds interesting, my Vegetable garden has not done great things in the past, so I'm very interested in trying a better way (and no weeding, that'll be nice).

So far my search of big box stores has told me that getting Vermiculite is going to be hard (or expensive, or both) and there seems to be environmental concerns with Peat Moss, which has me a little concerned (although I've not read up enough to know a ton about it).

However, I did also find a local company that sells Coconut Coir, which seems to be an acceptable replacement for Peat Moss, and Lava Rock, which is a replacement for Expanded Shale, which is a replacement for Vermiculite (phew!) so maybe I'll get there, but by another route.

Not sure yet, probably going to try a 2x3 box by my back door over winter just to see what happens, and if all goes well put down a bigger box over my current vegetable patch in the spring (or maybe earlier) Might even try two 2x3's by the backdoor, do one as an "official" Mel's Mix box, and the other with my alternatives and see whether either works any better (or worse).



Posts

: 109


Join date

: 2011-09-09


Location

: El Cerrito, CA



Welcome to the forum arla. No harm is starting small to see how it works for you and that you have enough sunshine, etc. Start with some easier crops until you build your confidence, like radishes and lettuce. Enjoy.



Posts

: 4682


Join date

: 2010-03-21


Age

: 75


Location

: Southwestern Maine Zone 5A



Absolutely. Start small and fall in love.

Welcome aboard and I hope to see more of you around.



Posts

: 2727


Join date

: 2010-12-25


Age

: 43


Location

: St. Louis, MO



As I am hopelessly lazy I have not searched for them but there are threads on peat moss vs coir and on vermiculite availability. Peat moss is not a problem here and it is a long story but it is so. And if is far superior to coir.

Although vermiculite is expensive, it is worth it. Look around and see what you can find locally and I strongly encourage you to go with that. Lowes does sell pre-prepared Mel's Mix which already has everything in it. It has a different name but Mel's picture is on the bag. I forget what it is called.

Have fun!



Posts

: 2467


Join date

: 2010-05-05


Age

: 62


Location

: Warner Springs, CA USDA Zone 8a, Sunset Zone 7 (I think)



Try calling a hydroponics store for vermiculite. I was about to give up the search when I stumbled upon it by accident and they had plenty of it.


Certified SFG Instructor




Posts

: 4822


Join date

: 2010-08-20


Age

: 60


Location

: Central Ohio zone 6a



Check the vermiculite database:
http://squarefoot.creatingforum.com/Vermiculite-Entry-Form-h1.htm
I was lucky to have a Uline warehouse within about 10 miles and was able to pick it up with no shipping.
At Lowes, this is the ready mixed Mel's Mix:
http://www.lowes.com/pd_308781-78212-GT+11670_4294857241+4294962163_4294937087_?catalogId=10051&productId=3178997&Ne=4294937087&N=4294857241+4294962163&identifier=Garden+Time&langId=-1&Ns=p_product_prd_lis_ord_nbr%7C0%7C%7Cp_product_qty_sales_dollar%7C1&storeId=10151&searchQueryType=1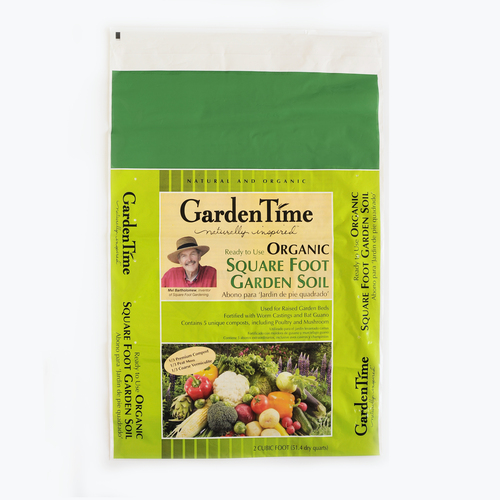 Posts

: 777


Join date

: 2011-01-23


Location

: Bloomington, CA



---
Permissions in this forum:
You
cannot
reply to topics in this forum