I did a little searching on here and couldn't find anything that answered my question, so I apologize if this has been covered here (and I'm sure it has somewhere).
Something is eating the leaves on my cucumber plants... Whatever they are, they don't seem to be touching the actual cucumbers that are growing, they're just shredding the leaves and leaving behind what I can only assume are some sort of eggs... The eggs are tiny black spheres. I'm posting some photos below of what I'm talking about. Does anyone know what these are and how I can get rid of / prevent them in the future?
Thanks!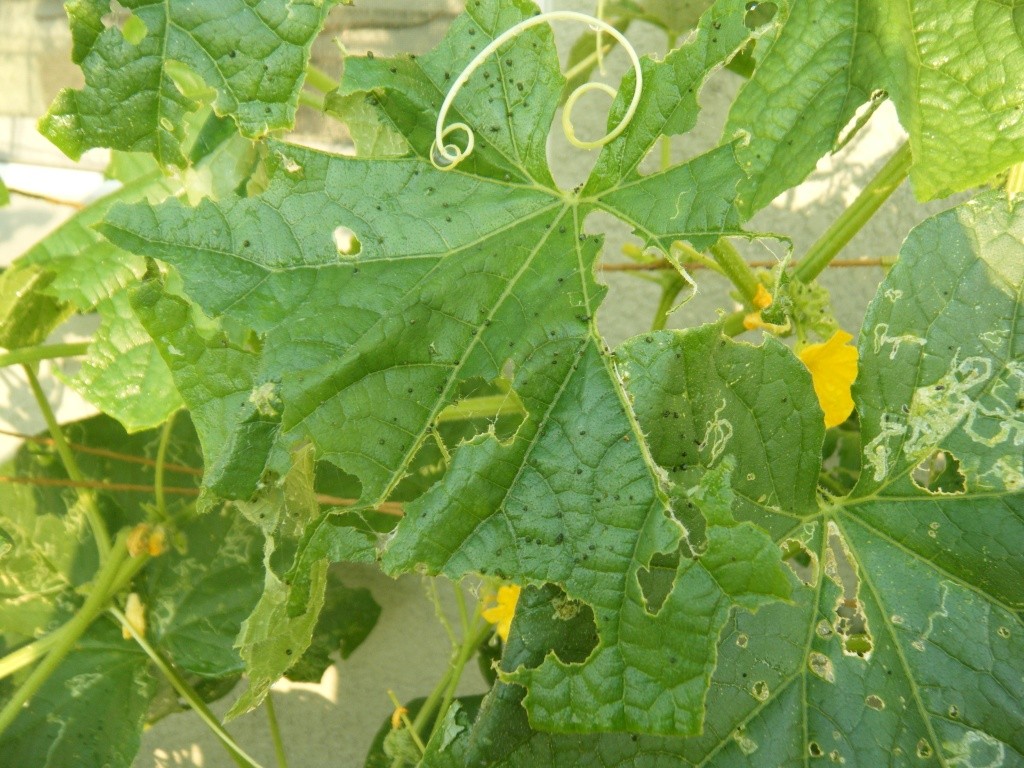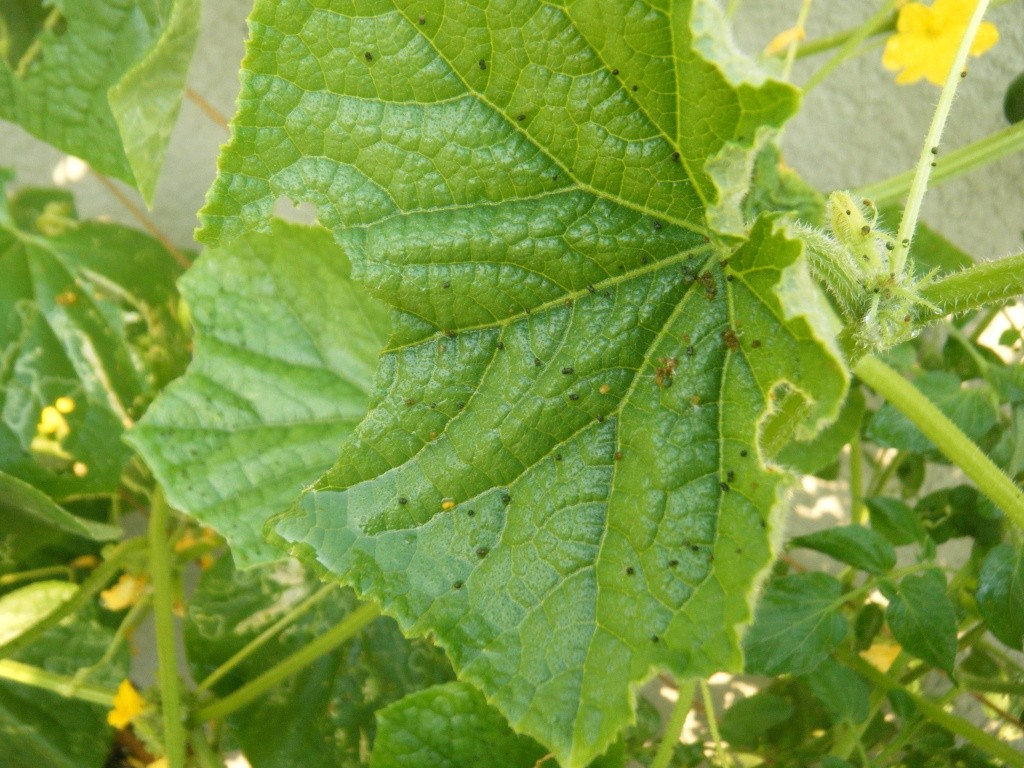 Posts

: 27


Join date

: 2011-07-17


Age

: 36


Location

: Wesley Chapel, FL Zone 9a



It could be just about anything, really. But the first thing I thought of were Japanese beetles, with the eggs actually being their poop! At any rate, whatever kind of critter that's eating it, I'm going to bet that what you have is poop instead of eggs, because bugs tend to be really careful with how and were they lay their eggs (in my experience, anyway).

Try going out to your garden at different times of the day and seeing if you can catch the critter in the act.



Posts

: 826


Join date

: 2010-04-08


Age

: 32


Location

: Jamestown, NY (Zone 5a)



Striped Cucumber Beetle?
[img]
[/img]



Posts

: 324


Join date

: 2011-05-31


Age

: 62


Location

: Southeast Michigan



Thanks you two for the input!
So I went outside tonight after dark with a flash light and I think I found the culprit... Almost every single leaf had one of these little buggers underneath it, chomping away...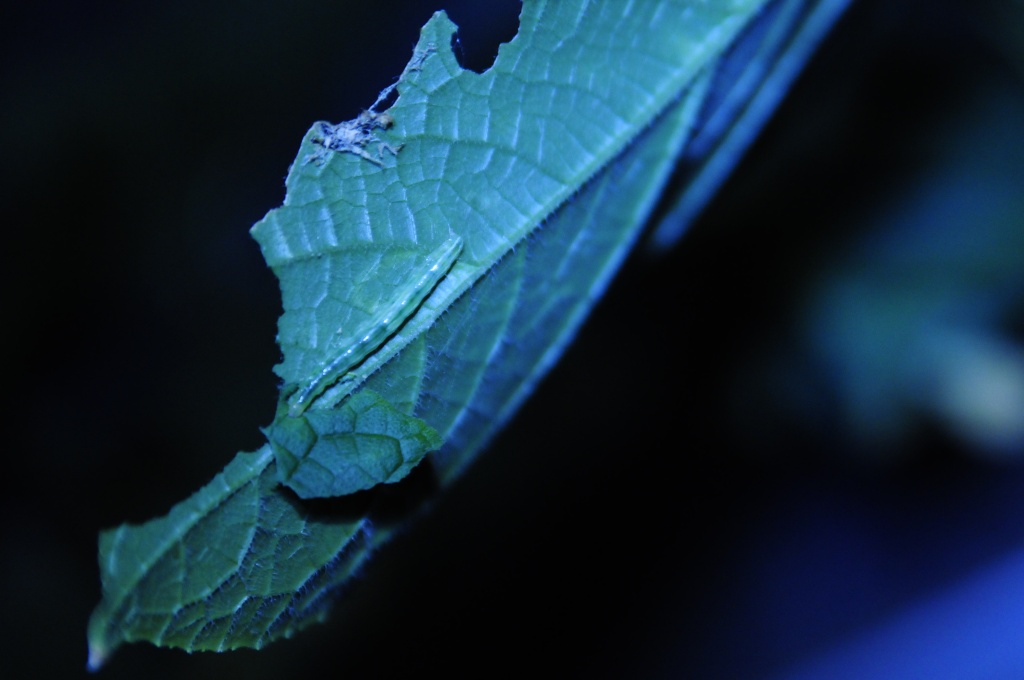 I started picking them off but after I got through about 10 leaves and realized I had about 300 to go, I threw in the towel. If they complete destroy the 2 plants I have going, I still have plenty of time to remove them and start all over from scratch with new plants.
Does anyone know what I'm dealing with here? Thanks!



Posts

: 27


Join date

: 2011-07-17


Age

: 36


Location

: Wesley Chapel, FL Zone 9a



It looks similar to a cabbage worm, but I didn't think they ate cuke leaves. :scratch:



Posts

: 324


Join date

: 2011-05-31


Age

: 62


Location

: Southeast Michigan



---
Permissions in this forum:
You
cannot
reply to topics in this forum