Did anyone grow the tomato seeds I sent out? How did they do for you?

This year was pretty much a tomato failure. The weather turned hot right off the bat, then cool & lots of rain, then scorching drought. We had enough to eat, but I had to buy tomatoes at the farmer's market for canning.



Posts

: 755


Join date

: 2010-03-02


Age

: 68


Location

: Southeast Tennessee



I only transplanted one plant since I was testing many. My Dixie's were a failure as well. We had unusually hot weather in spring (in the 90s which is rare here), so they started growing very late and not many so only a few reached picking size. Very nice flavor though.
I don't think the northeast is the best place for growing them. They need more heat thru the summer than we usually get here in Zone 5a I found that true of a few other huge tomato varieties I tried this year. The normal-sized ones did great and the cherry, but the biggies fared least.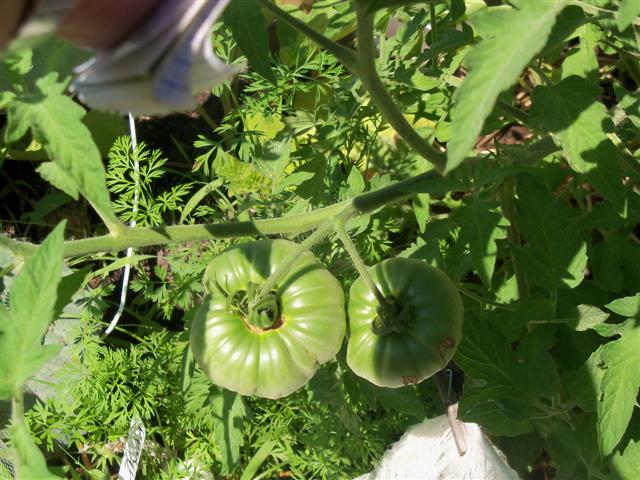 Here are a couple of Dixie's on 7/30.
Here's one of two I harvested at 1 1/2 lbs. Very tasty, but not productive for me.



Posts

: 4682


Join date

: 2010-03-21


Age

: 75


Location

: Southwestern Maine Zone 5A



I also did not have the best tomato year, . We had too much rain, and I also has a bout with early blight that really stunted production. I had 5 Dixie's sweet, and here they are before the blight...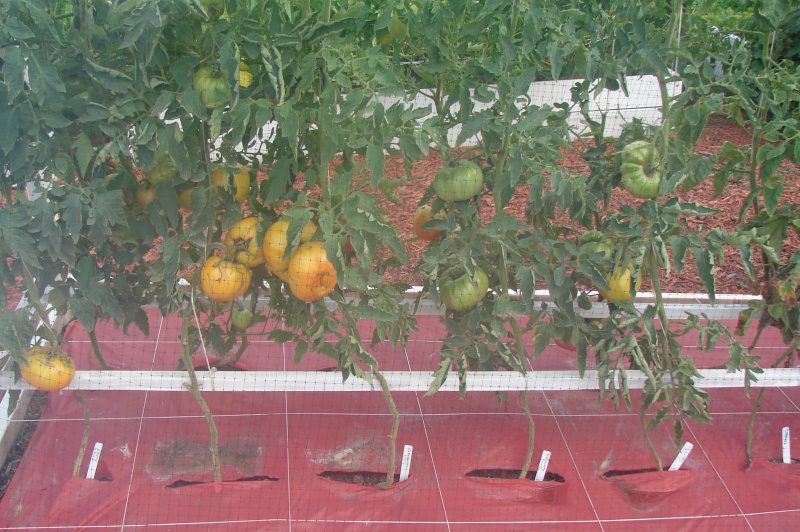 Thanks again Dixie.



Posts

: 440


Join date

: 2010-05-25


Location

: Beaver Dam, Kentucky, zone 6a



Of about 11 seeds I planted I managed to get one transplant. (some were my fault and then there was an accident where I dropped a tray of seedlings).
I planted that one transplant and it grew. It has 2 tomatoes on it right now that are green and our temps are dropping fast.

I don't think they will make it to maturity.
I also think my cool north west temps were not right for what Dixie's Sweets needed.







Posts

: 2260


Join date

: 2010-04-25


Age

: 39


Location

: Post Falls Idaho and LOVING it



---
Permissions in this forum:
You
cannot
reply to topics in this forum