My granddaughters were here for a few days and we decided to harvest the sweet potatoes. They couldn't believe what was under that mass of vines. Even the 15 year old dug in. Out of a 2 1/2 by 8 foot box I got 47.5 lbs of sweet taters. When I planted them my mom told me her dad always said plant the slips straight up for larger potatoes & at a slant for long and slender ones. I planted most of mine straight & had a dandy harvest. They are curing in the basement now in a small room with a ceramic heater to keep them warm.
These made up for the so-so corn and tomatoes this year.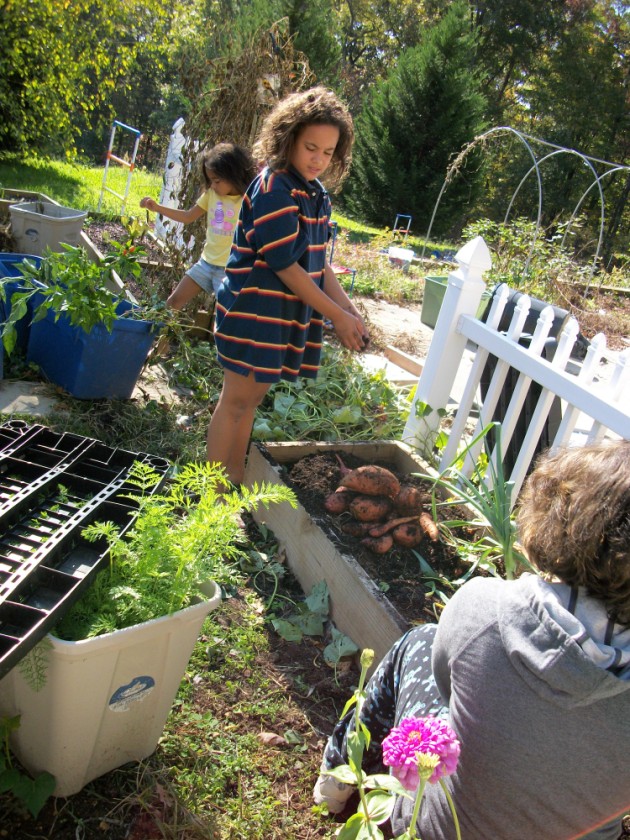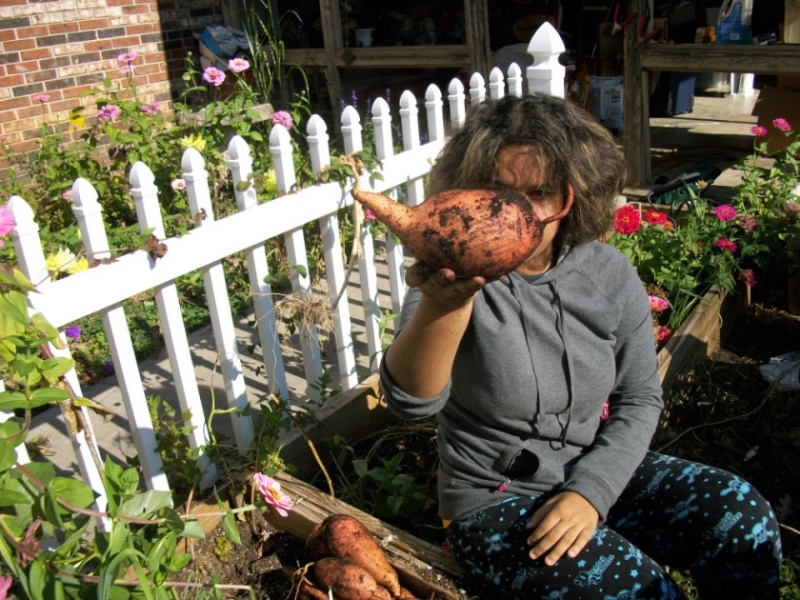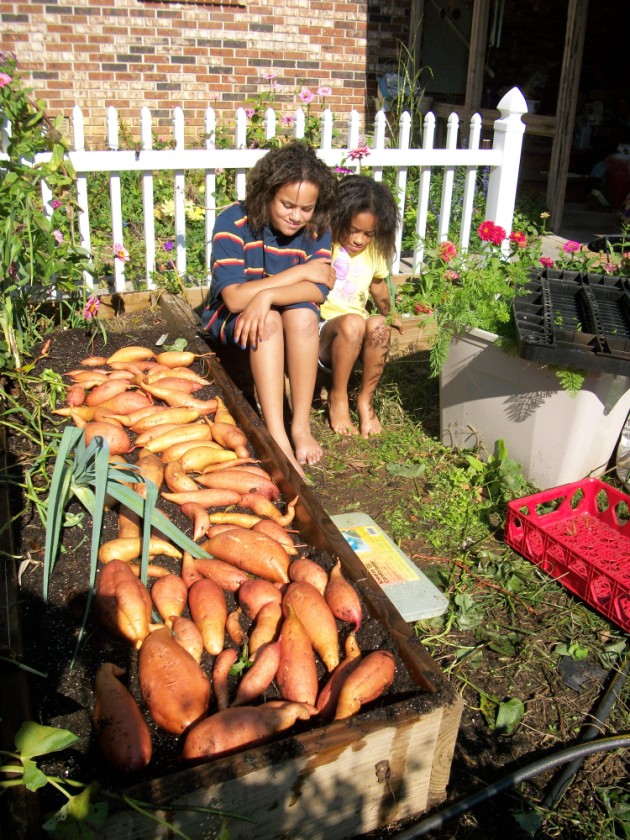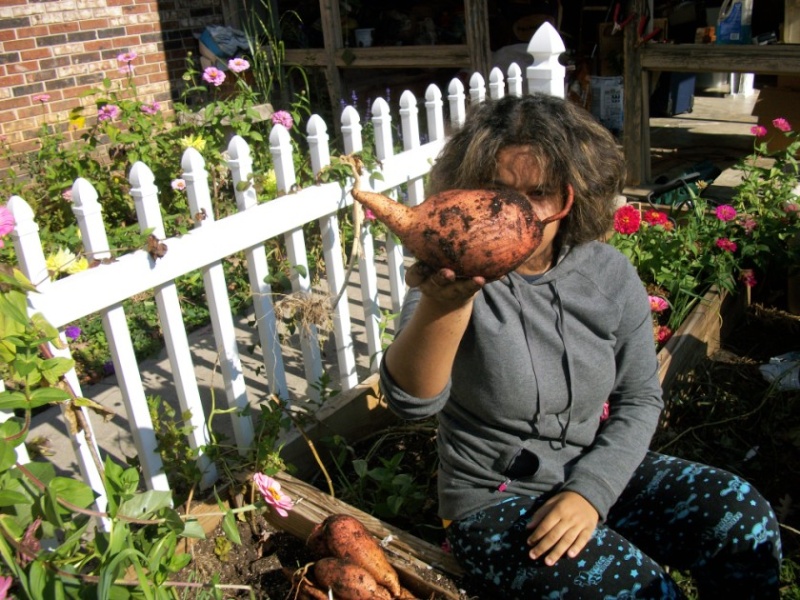 Posts

: 766


Join date

: 2010-03-02


Age

: 68


Location

: Southeast Tennessee



WOW!!! ok...so where did you get the potatoes, how deep did you plant etc etc? Got my interest!! nice job!!





Posts

: 1887


Join date

: 2011-06-21


Age

: 36


Location

: california, zone 10a



The sweet potato harvest pics were very interesting - and what beautiful g'daughters you have! Thanks for sharing.

I have about 20 plants to harvest myself. I am not sure how to cure them. I know that I have to keep them dry and warm. However, I do not know how warm (temperature) and for how long. Is there a way to tell when they are cured? Do they need to have air circulating around them such as having them lie on a rack? What if I want to keep a few to provide slips for next year?



Posts

: 156


Join date

: 2011-05-25


Location

: Cincinnati, Ohio



Mother Earth News and LSU AG sweet potato guide have good info (neither of which I read before planting them, I just went for it and planted, then read about it afterwards.

I grew my slips from grocery store potatoes (in a quart jar of water, breaking off the sprouts as roots formed and potting up into individual cells) & I guess I planted them an inch or so deep, just covering the roots good.

They took care of themselves except for watering. No pest problems at all. Years ago when I tried them in my regular garden, the deer kept the leaves chewed off at the ground, so I only grew them once.



Posts

: 766


Join date

: 2010-03-02


Age

: 68


Location

: Southeast Tennessee



This is awesome, I want, I want! Great harvest, keep 'em coming!



Posts

: 233


Join date

: 2010-05-23


Age

: 44


Location

: Prattville-AL, Zone 8



That is a stunning harvest...
Bravo !



Posts

: 554


Join date

: 2010-11-24


Age

: 42


Location

: York, SC



Great harvest. Loved the pictures. Loved the models even more. Beautiful girls.



Posts

: 4687


Join date

: 2010-03-21


Age

: 75


Location

: Southwestern Maine Zone 5A



Dixie how beautiful! That is awesome awesome awesome!!! I may try those yet!






Posts

: 2260


Join date

: 2010-04-25


Age

: 39


Location

: Post Falls Idaho and LOVING it



---
Permissions in this forum:
You
cannot
reply to topics in this forum