Two Tier SFG

Kelejan
Today at 10:19
Sometimes I get THOUGHTS!
What do you think of having a two-tier SFG bed? A combination of a TT and a ground-floor bed.
The ground-floor bed could be covered in film for early/late plants.
Would be good for those with little space.



Posts

: 4827


Join date

: 2011-04-24


Age

: 82


Location

: Castlegar, British Columbia



Great minds think alike! Here is what I wrote in
this post
last year:
1. DOUBLE YOUR SPACE

SFG is all about efficiency. If you build a TT to fit over an existing SFG bed, you've just doubled your growing space without taking up any more yard. Or put small SFG boxes or containers underneath. Or, use the space underneath for dry storage. I keep a wheelbarrow under one, and buckets of compost under another. For you tidy and pretty gardeners, you could use lattice to hide the stuff underneath.
I haven't done a full size box on the bottom, but I use pots and small boxes on the bottom when I want to squeeze in just a little bit more.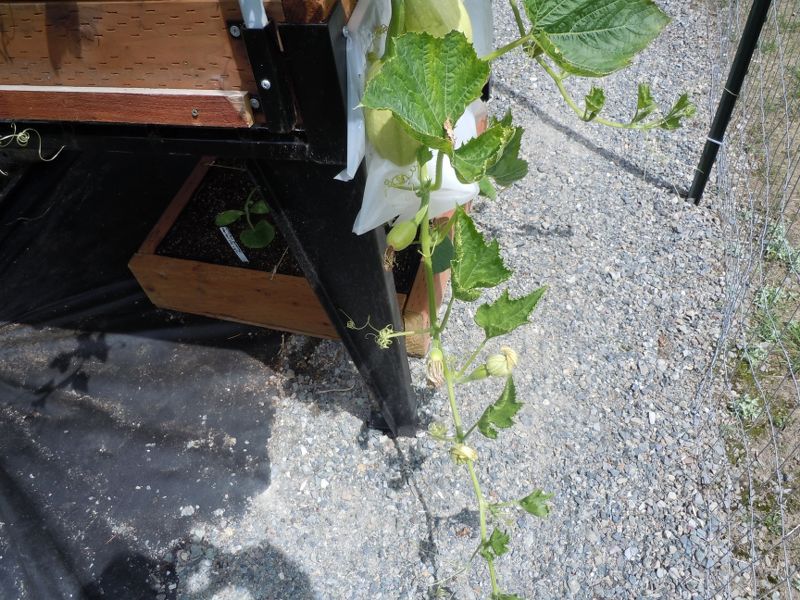 Posts

: 7392


Join date

: 2010-02-26


Age

: 64


Location

: yelm, wa, usa



Thanks for the compliment of great minds, boffer. I guess there is really nothing new under the sun.
I should have searched the forums before shouting "Eureka". But it really was an original thought on my part, though.

I don't get many of them.
I will search for that thread and see what comes up.



Posts

: 4827


Join date

: 2011-04-24


Age

: 82


Location

: Castlegar, British Columbia



I was toying with the idea of doing this once I get my TTs up. I'm thinking along the lines for a smaller box on wheels so that it can be moved depending on if sun or shade is needed(& the plant/harvest) and trying to grow things like lettuce in them to extend the season into the hotter summer. Or dropping plastic down the sides for an instant green house. Plus like Boffer mentions use some of the area for storage.



Posts

: 777


Join date

: 2011-01-23


Location

: Bloomington, CA



Provided you get enough sun down below, it would work very well. Might even keep lettuces and such from bolting in warmer climates.



Posts

: 2727


Join date

: 2010-12-25


Age

: 43


Location

: St. Louis, MO



---
Permissions in this forum:
You
cannot
reply to topics in this forum