Page 7 of 7 •

1, 2, 3, 4, 5, 6, 7
My pressure cooker. It's 'second-generation' style - not electric, but not the old style jiggly rocker type either. It's a T-Fal I got at a garage sale. Excepting the occasional corn-on-the-cob or winter squash, it's over-powered for cooking most vegetables, but I love using it for meats, one-pot type meals, and dry beans. I don't have the patience/attention span for hours-long cooking, be it stove-top simmering or the slow-cooker. Less kitchen-heating is also appreciated this time of year. I love throwing a skinned, salted, whole, organic chicken in and having tender chicken and a bit of broth/stock 20-30 minutes later. I can look at recipes that include "beans soaked overnight" and make them the same day by doing a quick pre-cooking step on the beans using the pressure cooker.

My straight sided 12" pan is never put away for long because it seems like everything I make starts with sauteing an onion. My favorite knife is a medium-small santoku. My next favorite is a Victorinox bird's beak paring knife - I use that one for harvesting cukes and zuccs in the garden, as well as things in the kitchen. I use the microwave for steaming root vegetables (potatoes, sweet potatoes, carrots, rutabega, turnips, Jerusalem artichokes), broccoli, cauliflower -- and eggplant -- so that it doesn't suck up so much oil. I like the toaster oven, too. It generates less heat than the big oven, and seems a little faster, especially when I'm only doing a few vegetables or a piece of fish and not a big turkey or roast.



Posts

: 948


Join date

: 2016-04-11


Location

: Port Matilda, PA Zone 5b/6a



Wow, Marie got a Cadillac!
The 3-blade spiral cutter looks interesting.
I would have to vote for my Seal-A-Meal with honorable mention to the coffee grinder for dried hot peppers, coriander, dried garlic and onion powder, etc.

Forum Moderator Certified SFG Teacher




Posts

: 13770


Join date

: 2013-04-21


Age

: 68


Location

: Fresno CA Zone 8-9



I did. I am a firm believer in buying the best tools you can for the job. It was certainly more $ than I wanted to spend, but I think it's going to be well worth it.

Certified SFG Instructor




Posts

: 4081


Join date

: 2014-03-18


Age

: 54


Location

: Buford, GA - Zones 7B/8A



Because I grow a large amount of my favorite veggies, and I like to freeze them, the Food Saver is my handiest contraption.  I sometime freeze the veggies after a short blanch and sometimes cook them and freeze after cooking.  Then seal in Food Saver Bags and all you have to do is drop the food saver bag in some boiling water or put in the microwave and reheat.  Easy peasy side dish.



Posts

: 3098


Join date

: 2011-11-20


Age

: 67


Location

: Brooks, Ga Zone 7B/8A



Escaped Lunatic:

When we renovated our kitchen we set up hubby's camp oven and it worked well.: CAMP OVEN

Have you considered buying or making a solar oven?: SOLAR OVEN

EDIT - Oh I see you already mentioned a solar oven.
____________________________
I have seen women looking at jewelry ads with a misty eye and one hand resting on the heart, and I only know what they're feeling because that's how I read the seed catalogs in January - Barbara Kingsolver - Animal, Vegetable, Miracle
sfg4u.com
FB: Square Foot Gardening 4 U

Certified SFG Instructor




Posts

: 1915


Join date

: 2010-09-30


Age

: 58


Location

: Glen Burnie, MD



I'm finally getting my kitchen in order (his and hers kitchens - very useful in an intercultural marriage).  My bakeware had eaten all my counter space and was getting precariously stacked.  I'd been wanting some shelves for years and finally got a set of stainless steel ones made by one of the village metal shops.

So, I'm nearly ready to once again begin Baking Bad.  I may even put the solar box cooker and solar folding oven to use.

All that's left is figuring out what's wrong with the power plug for the main exhaust fan.



Posts

: 66


Join date

: 2015-07-11


Location

: Dongguan, Guangdong, China



All that's left is figuring out what's wrong with the power plug for the main exhaust fan.
Reminds me of this joke:
They found the source of the Delta power outage this morning.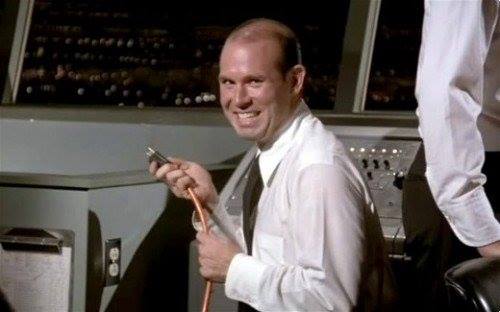 Forum Moderator Certified SFG Teacher




Posts

: 13770


Join date

: 2013-04-21


Age

: 68


Location

: Fresno CA Zone 8-9



Page 7 of 7 •

1, 2, 3, 4, 5, 6, 7
---
Permissions in this forum:
You
cannot
reply to topics in this forum